Articles
College Admissions and Affirmative Action: In Texas it's Still Legal
A court says the University of Texas at Austin can consider race as an admissions factor. With college admission so competitive, are they right?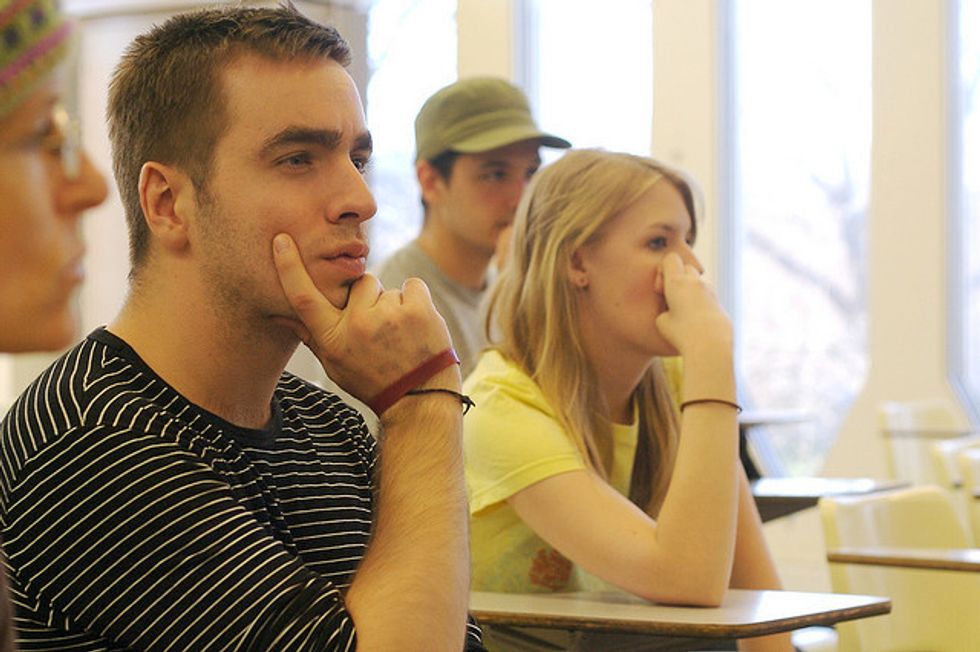 The affirmative action debate is back in the hot seat after the 5th U.S. Circuit Court of Appeals in New Orleans
upheld the use of race as an admissions factor
at the University of Texas at Austin.
Judge Patrick E. Higgenbotham wrote in the majority opinion that affirmative action is not unconstitutional and does not conflict with Texas' current policy of accepting all students in the top 10 percent of their high school classes into the state's public universities. In an ironic twist, this same federal appeals court banned the University of Texas in 1996 from using race as an admissions factor.
The current ruling upholds a 2008 lower-court decision that the University of Texas didn't violate the civil rights or constitutional right to equal protection of two white students, Abigail Fisher and Rachel Michalewicz, who were denied admission to U.T. Austin that year. The two women could have attended a less prestigious campus in the U.T. system and possibly transferred to Austin in their second year if they met the requirements to do so. Instead, they chose to sue.
---
U.T. Austin first bucked the affirmative action ban in 2005, a year after Texas became a "majority-minority" state. The state's 15 largest cities are majority non-white, with the two biggest, Dallas and Houston, being 92 percent and 95 percent minority. Given the shifting demographics, university officials realized that the 10 percent plan would not be able to supply Texas with the college educated workers the 21st century economy needs.
Along with admitting students through the 10 percent plan, the university also evaluates additional applicants through examining their class rank, standardized test scores, extracurricular activities, community service, work experience, and race.
Since adding affirmative action back into the admissions mix, progress toward a more diverse, educated campus has been made. Of the class of 2014, 52 percent come from minority backgrounds, the most in U.T. Austin history. However, those numbers still don't fully reflect Texas' diversity. Although the state is 12 percent black, students from that background make up only 5 percent of enrollment. Likewise, almost 39 percent of the population is Latino, but only 23 percent of U.T. Austin students come from that demographic.
The court's decision also acknowledges that although the 10 percent plan "may have contributed to an increase in overall minority enrollment, those minority students remain clustered in certain programs, limiting the beneficial effects of educational diversity." In particular, the decision notes that the U.T. Austin school of social work has a higher percentage of students of color—almost 25 percent are Latino and over 10 percent are black. In contrast, the business school is only 14 percent Latino and 10 percent black, which doesn't bode well for the future economy of the state.
Nationwide, people of color are the fastest growing population of students of traditional college age. This means that the affirmative action debate that's happening in Texas is likely to happen in other states that currently ban the consideration of race in college admission, like Arizona, California, and Florida.
According to Rice University sociologist Steve Murdock , "Just 13 years from now we're going to have a school system nationally in which a majority of the children are something other than non-Hispanic whites. This is not a Texas issue. It's not a California issue. It's a national issue. And how well we deal with it will determine how well we remain competitive economically."
An attorney for the two plaintiffs, Bert Rein, has referred to U.T. Austin's use of affirmative action as, "A brute-force solution that says, 'If I admit more minorities, I'm going to solve the problems,' is not going to work."
An appeal of this latest court decision—and a trip to the Supreme Court—is likely.
photo ( cc ) via Flickr user goto10