Articles
Comedian Paul F. Tompkins Deserves His Own TV Show
The man's been auditioning for 15 years. Give him a TV show already.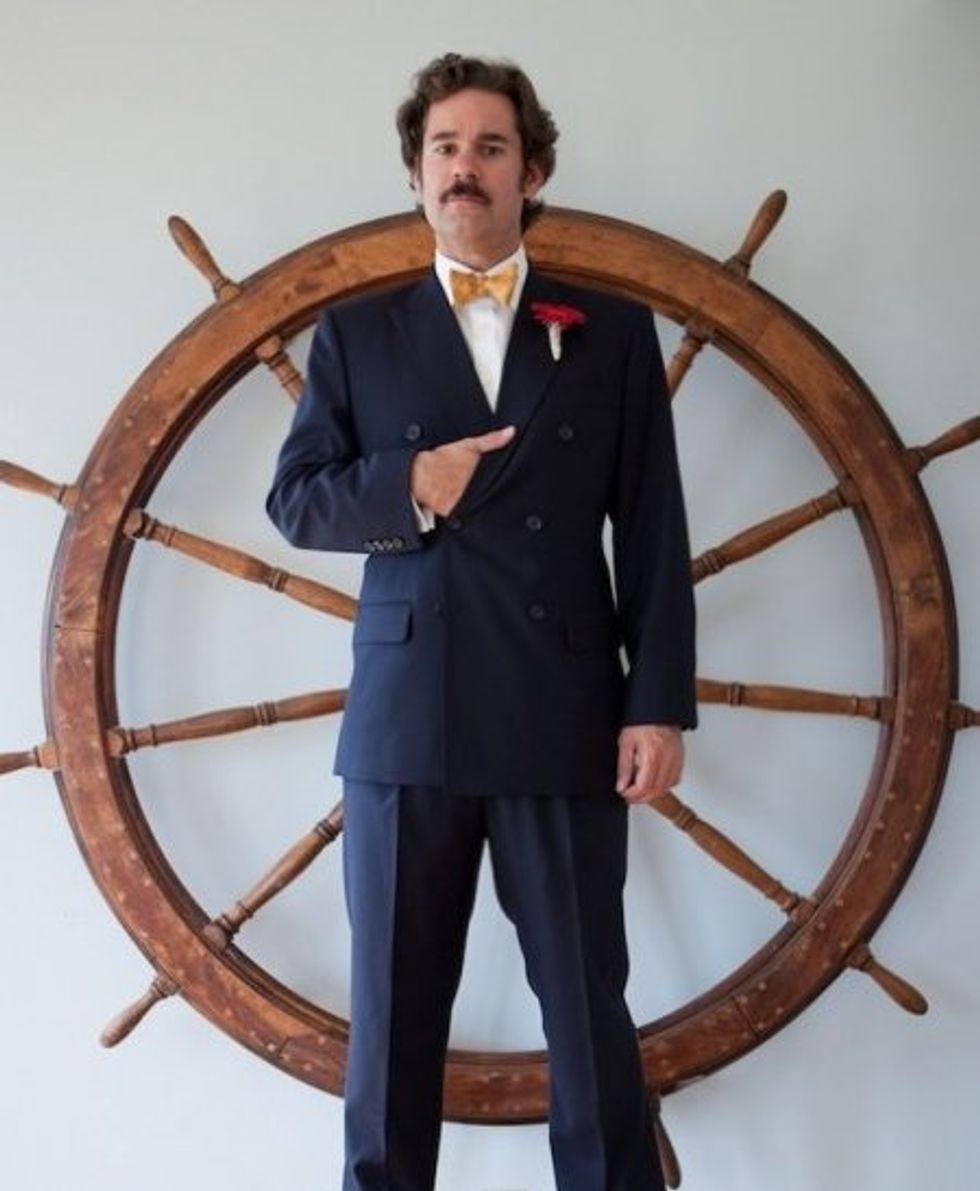 Paul F. Tompkins is a weirdo of the vaudevillian old school, complete with the occasional bowler hat. The comedian has been tumbleweeding around for decades, landing in Los Angeles in the mid 1990s to write for such much-loved, short-lived sketch shows as Mr. Show and Tenacious D. He's paid his cable-special dues, starred in P.T. Anderson's 2007 film There Will Be Blood and popped up on Weeds, Curb Your Enthusiasm, and AMC's zombie-show wrap-up The Talking Dead. He's diversified, penning American Idol recaps for New York magazine's Vulture blog. (Sample dispatch: "Steven Tyler is dressed like Murphy Brown dressed like Ichabod Crane.")
---
The man's been auditioning for 15 years. Give him a TV show already.
Tompkins is already a show-runner: He's been producing one of the interwebs' most inventive hours of comedy for more than a year, a weekly podcast called The Pod F. Tompkast. The hour of fractured, variety-show zaniness combines clips from Tompkins' monthly stand-ups at L.A.'s Largo club with skits with guests like Maya Rudolph and Donald Glover. (There's also an ongoing, inexplicable side-saga involving Ice T, John Lithgow and Buddy "Cake Boss" Valastro, relayed through Tompkins' dead-on impressions.)
In other words, Tompkins has made nice with modern comedy's number one frenemy: the Internet. At a time when casual comedy fans are more likely to plug into an iPod than perch on a club barstool (or park in front of an actual TV), Tompkins has found a way to package live energy into a convenient, downloadable format. "It's nighttime on the Internet," a sexy lady breathily intones to intro the podcast each week, a self-aware nod to the show's solo-listening fanbase.
In March, Comedy Central announced that Tompkins—with Tom Scharpling, who's the host of WFMU's The Best Show and a writer for Tim and Eric Awesome Show, Great Job!—will develop a show called Evil Genius. It will follow uber-villain Professor Tiberius Lynch (Tompkins), who conquers the world only to find that being diabolical involves a lot of paper pushing. Sounds like Pinky and the Brain meets The Office, with a wacky storyline to let Tompkins shine like the crazy diamond he is. But the big question might be whether a sitcom is the best route these days for a rising comedian.
Take Louis CK, the reigning king of sharp-edged sad-sackery, who suffered through two abortive sitcom attempts before hitting on the darker, experimental formula of FX's sleeper hit Louie. His eponymous show was last year's underdog success story: Its ratings have steadily climbed, helped by old episodes streaming on Netflix, and it gathered two Emmy noms and was recently picked up for a third season. Part of the draw is that the show's vignettes are self-contained enough that a viewer can drop in and out and still follow along. More plot-heavy, insular shows, like Community, have had harder luck of late.
In any case, Evil Genius would give Tompkins the resources he deserves and bring his name to a wider audience. And if it only lasts a season or two, we'll always have nighttime on the Internet.