Articles
Money Talks: The $15-trillion Investors Taking on Climate Change COP16 Climate Change Policy Demanded by Investor Group Worth $15 Trillion
A group of investors-collectively worth as much as the U.S. GDP-have signed a United Nations call for a coordinated climate policy.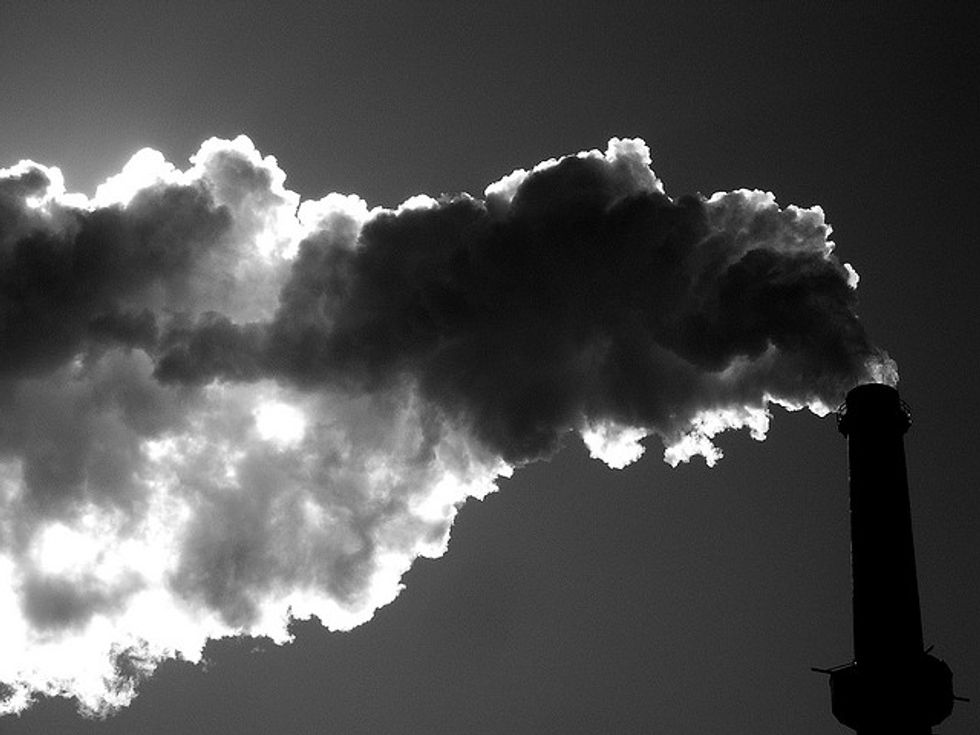 A group of investors—collectively worth as much as the GDP of the United States—have signed a United Nations
statement
calling for a coordinated international policy on climate change. Their message, as you'd expect from the stewards of $15 trillion, isn't moral so much as it is economic. Specifically, the investors argue that a damaged planet will hurt business, and they estimate as much as a 20 percent drop in GDP by 2050 if action isn't taken to shift investments to low-carbon technologies.
Signatories of the statement come from 259 organizations on every continent except Antarctica. Major international banks, like HSBC and Alianz, joined with the U.N. Environment Program, a dozen U.S. pension funds, and developing world investment firms and banks.
---
U.S. investors also added in some domestic demands. Citing that the U.S. lags behind Europe and Asia both in clean energy investing, at less than half what those continents spend. "Climate change may be out of vogue in Washington today, but it poses serious financial risks that are not going away and will only increase the longer we delay enacting sensible policies to transition to a low-carbon economy," said Jack Ehnes, chief executive officer of the California State Teachers' Retirement System, the nation's second largest public pension fund with $141 billion in assets and one of the signatories.
Globally, low-carbon global investment is increasing, especially in Asia. Still, substantially more money would flow to clean-tech if better government policies were in place, according to a statement from Calvert Investments. They say global clean energy investment will top $200 billion in 2010, up a tad from 2009, but substantially less than the $500 billion that Bloomberg New Energy Finance and the World Economic Forum say is needed, per year, by 2020 to restrict global warming to below 2 degrees. Complicated and clunky on the numbers there, but the point is, not nearly enough money is going to renewable energy, and these investors feel that they can't do it alone; the governments of the world need to help.
This is what they call for:
Prudent investors around the world have therefore joined to endorse this statement. We welcome a dialogue with governments and international institutions on the policies and finance tools needed to catalyze private investment in the low-carbon economy. In particular, investors are calling for:

• Domestic policy frameworks to catalyze renewable energy, energy efficiency, and other low-carbon infrastructure, so as to provide investors with the certainty needed to invest with confidence in receiving long-term risk-adjusted returns.

• International agreement on climate financial architecture, delivery of climate funding, reducing deforestation, robust measurement, reporting, and verification, and other areas necessary to set the global rules of the road, bolster investor confidence, and allow financing to flow.

• International finance tools that help mitigate the high levels of risk private investors face in making climate-related investments in developing countries, enabling dramatic increases in private investment.

\n
Today's statement comes in advance of the next round of climate negotiations known as COP16 in Cancún, beginning November 29. Global governments will try to negotiate a new international climate policy to substitute the Kyoto Protocol. No agreement or consensus is expected out of that summit, so the more pressure, from the more corners, the better.
This statement, after all, is just a words on paper directed at the leaders meeting in Cancún. Action is what is needed. There's plenty each of these money managers can do without a climate policy in place, and as GOOD pointed out in March, the business community needs to take some responsibility for the climate talks as well. Do you think this statement does it? What else should this investor group do, with one quarter of the world's assets in their charge?
Read the full statement in PDF and the press release from UNEP.
Image: (CC) by Flickr user Señor Codo.