Articles
New research suggests that Facebook games may be to blame for the flagging soap opera. Are moms turning from the TV to the computer?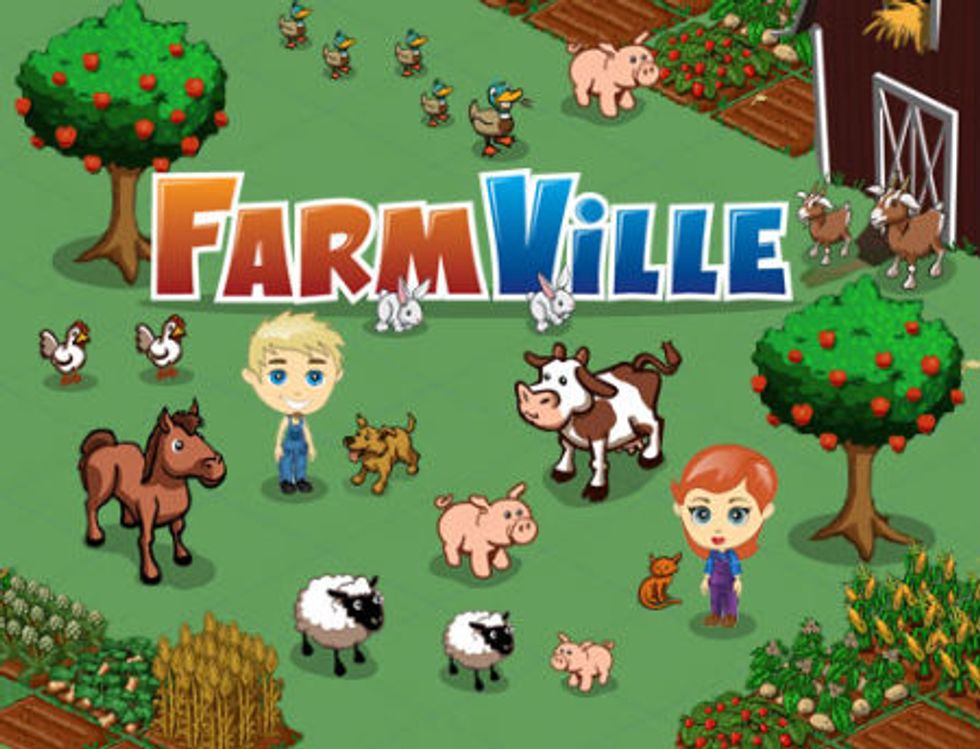 For decades one of the go-to sources of entertainment for bored housewives was the soap opera, those saccharine, melodramatic TV shows your grandmother may very well call "her stories." Recently, however, the soap opera has taken a nosedive, with three of the longest running of the sappy programs—As the World Turns, All My Children, and One Life to Live—getting canceled within months of each other, leaving just four soap operas left on the air.
---
But what killed the soap opera? Certainly more women leaving home for the workplace sapped a big part of the shows' core audience. But that transition started decades ago, and soaps have continued to thrive until recently. So what was the final nail in the coffin?
According to a new piece in AdWeek, there's an inverse correlation between the popularity of internet games like FarmVille and CityVille and the popularity of soap operas. The numbers:
When Zynga–publisher of massively popular Facebook games such as FarmVille and CityVille–arrived on the scene in 2007, both All My Children and One Life to Live were averaging a 1.9 rating among women 25-54. By 2011 the two shows were averaging 1.3 and 1.4 ratings respectively in that key viewer group. The drop is even steeper for other demographics. Meanwhile, by April 2009, Zynga was reaching 40 million monthly active players on Facebook, according to comScore. These days, the game has over 47 million players each month while the more recent hit, CityVille, attracts a staggering 88 million active participants.

\n
The theory is that Facebook games allow stay-at-home moms to interact with actual friends, thus killing their desire to "engage" in a relationship with TV characters. "I grew up on Susan Lucci," Mitchell Reichgut, CEO of a social video campaign company, told AdWeek, referencing All My Children's biggest star, "but Susan Lucci doesn't talk back to me."
Now to decide whether Farmville "relationships" are real themselves.