Articles
Dietary Supplements: Woman Slips on a Banana Peel, For Real
Libyan Coca-Cola wars and a post-meal cigarette are on the menu in today's daily roundup of what we're reading at GOOD Food HQ. Enjoy!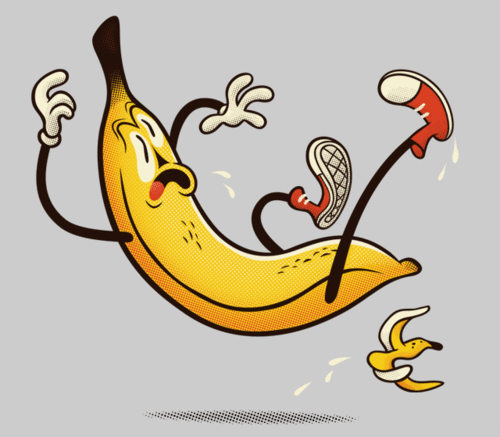 In Libya, Muammar el-Qaddafi's sons launched a brutal war with each other over control of a Coca-Cola bottling plant in Tripoli.
---
Japanese brewer Kirin is the least admired company in the world, according to a new Fortune list.
Experts predict that US ethanol exports could double this year, as fuel prices rise and the sugar market makes it difficult for Brazil to meet demand.
Food prices reached a record high in February, up 2.2 percent from January's record and rising for the eighth month in a row, according to the UN.
Gourmet sings the praises of the Post-Meal Cigarette: it loosens the bowels, heightens alertness, and extends the dopamine surge.
And, in news that is not funny at all, a California woman who slipped on a banana peel is suing the 99 Cents Only Store where the accident occurred. According to the Winnipeg Sun:
The image in popular culture of an unwary pedestrian tripping head over heels on a banana peel stems from the late 19th century, when bananas were a popular street food in American cities and the press portrayed them as a public nuisance.

In 1879, Harper's Weekly groused that "whosoever throws banana skins on the sidewalk does a great unkindness to the public, and is quite likely to be responsible for a broken limb."

\n
Dietary Supplements is a daily round-up of what we're reading at GOOD Food HQ.