Articles
Don Blankenship Called Safety Regulators "as Silly as Global Warming"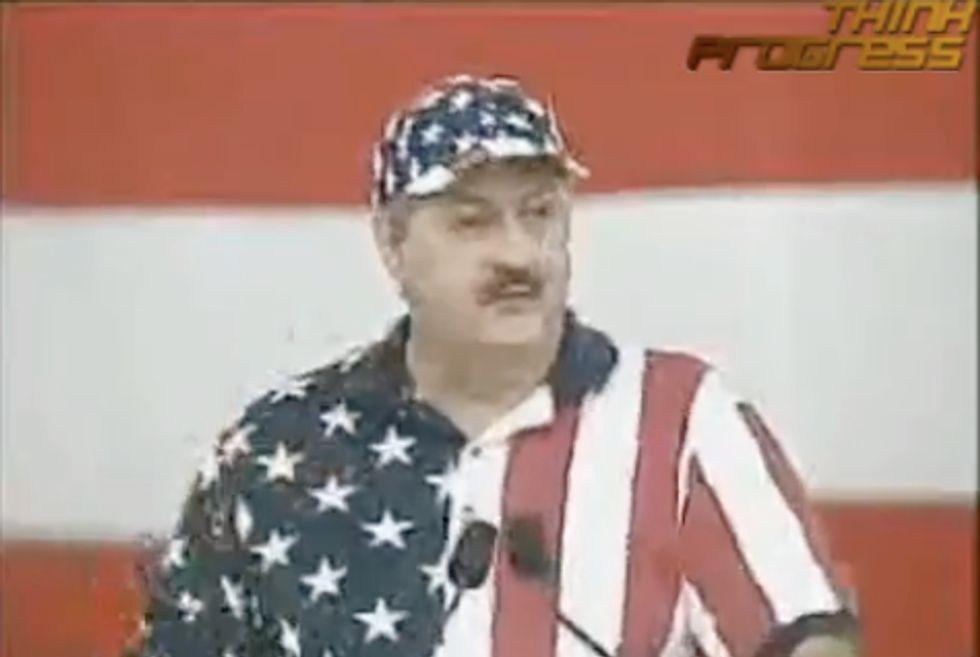 ---
The death toll from Massey Energy's Upper Big Branch mine explosion last week has reached a total of 29 miners, the
worst coal disaster in 40 years
. When the disaster occurred, Massey was contesting
millions of dollars in major safety violations
levied against the mine. At his Labor Day anti-union rally last year, Massey CEO Don Blankenship attacked the Mine Safety and Health Administration (MSHA), claiming it "seeks power over coal miners." He mocked both "Washington politicians" and local elected officials who attempt to ensure miner safety, calling their efforts "as silly as global warming:"
We also endure a Mine Safety and Health Administration that seeks power over coal miners versus improving their safety and their health. As someone who has overseen the mining of more coal than anyone else in the history of central Appalachia, I know that the safety and health of coal miners is my most important job. I don't need Washington politicians to tell me that, and neither do you. But I also know—I also know Washington and state politicians have no idea how to improve miner safety. The very idea that they care more about coal miner safety than we do is as silly as global warming.
Continue reading the full post—and watch the video of Blankenship speaking—at Grist.