Articles
Education: Morning Roundup, Student Opens Fire at University of Texas
Gunman on University of Texas at Austin; women entering men-dominated fields; and a program that aims to boost quantity of minority college grads.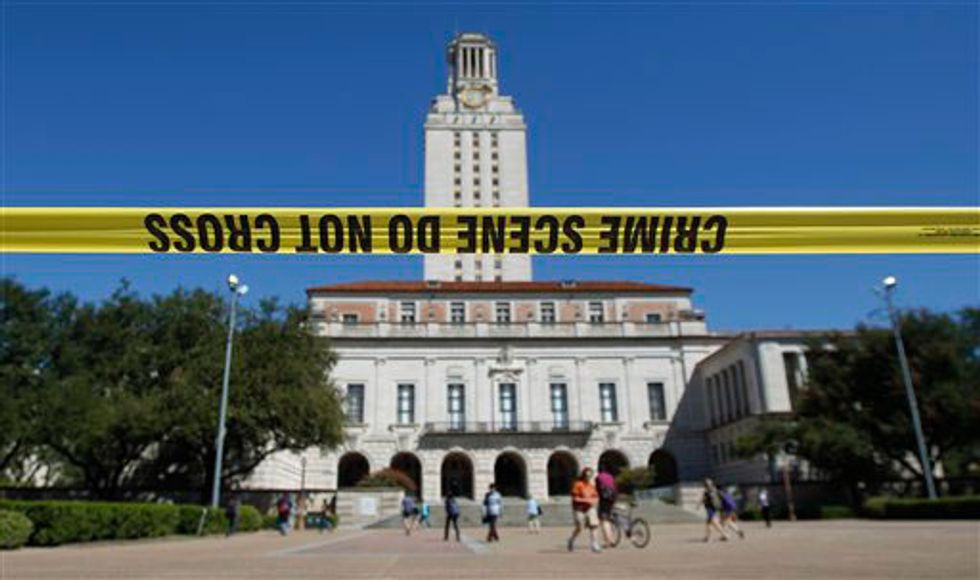 ---
\n
Morning Roundup:
From The Associated Press: Gunman opens fire at UT in Austin, kills himself
A student wearing a dark suit and a ski mask opened fire Tuesday with an assault rifle on the University of Texas campus before fleeing into a library and fatally shooting himself. No one else was hurt.

\n
The gender gap among college majors once dominated by men is narrowing, and younger generations of women account for nearly half of science and business graduates, a USA Today analysis of new Census data shows.
A decade ago, Brockton High School was a case study in failure. Teachers and administrators often voiced the unofficial school motto in hallway chitchat: students have a right to fail if they want. And many of them did — only a quarter of the students passed statewide exams. One in three dropped out.
Special correspondent John Tulenko examines some of the challenges minorities face in college and a program that concentrates on helping them complete a degree.
\n\n
Photo via Eric Gray for The Associated Press