Articles
Escargot for Public School Lunch? The Wondrous World of French Cafeterias
Check out what public schools in France feed their students. It might cause salivation.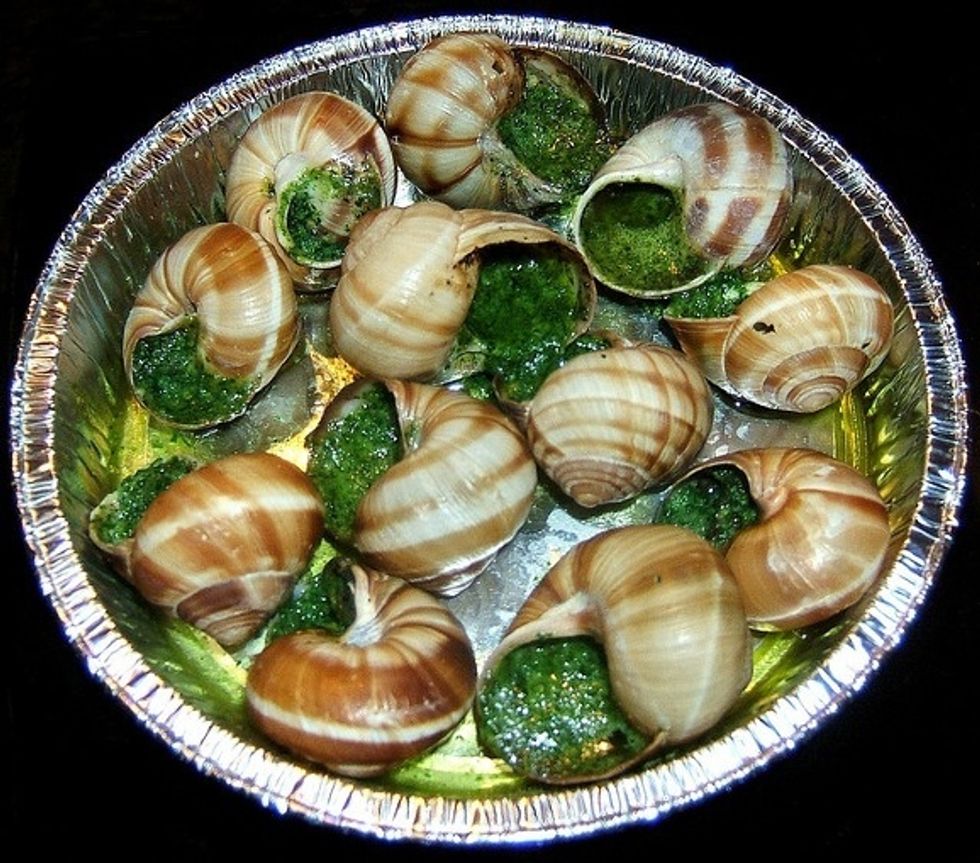 While the
debate
about
school lunches
drags on
in the United States, the French have figured out an uncontroversial system for providing healthy, delicious, and inexpensive meals to students around the country. An excellent
CBS News report
(via
Grist
) takes us inside the French school-system's cafeterias, where students feast on traditional and local fare—including escargot—at the cost of $2 to $6 a meal.
Interviewed in the video is a foreign writer living in Paris, who was amazed to find that her 3-year-old son's school provided a lunch menu describing her son's next two months of eating. The menu even included suggestions for her son's dinner each night, to ensure a balanced diet. "You don't want your children to have fish for lunch and fish for dinner," remarked the writer.
---
At a small-town school in southern France, chef Dominique Valadier, who once ran the kitchen of a Riviera casino, serves up French specialties like roast beef, handmade ratatouille turnovers, carrot salad, and mussels. The meat is born, raised, and slaughtered in France, and everything is made by hand, including the basics like fish stock. Every morning, Valadier heads to a warehouse to pick up local produce. His attitude about children and food is typically French in its bluntness: "Just because they don't have the right to vote ... we can't throw anything into their face."
While the Parisian lunches cost between $5 and $6, with students paying what they can and the city picking up the rest, Valadier manages to deliver his gastronomy at only $2.50 per plate.
Click here to watch the full video.