Articles
Feast Your Eyes: What Are French Schoolkids Having for Lunch?
While America's students eat corn syrup and cardboard, French students get organic endive salad and fillet of salmon with a lemon sauce.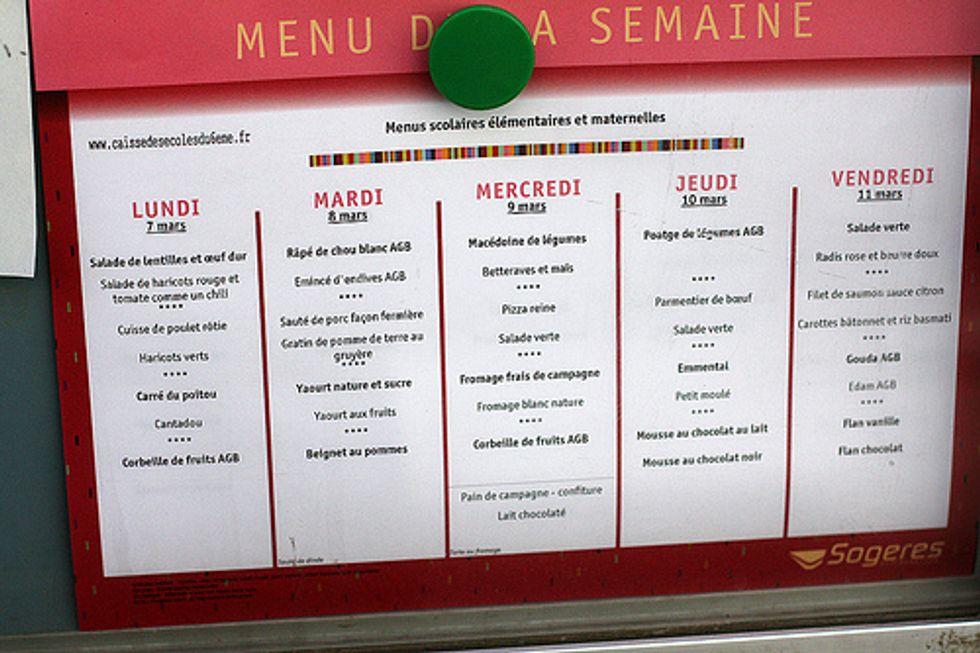 Chef and food blogger extraordinaire
David Lebovitz
tweeted
this photo of a weekly lunch menu in a Paris public elementary school. While pizza and chocolate milk are on offer (but only on Wednesday), catering company Sogeres (France's equivalent of Sodexho or Aramark) has laid on such delights as fillet of salmon with a lemon sauce, thinly sliced organic endives, and lentil salad with hard-boiled egg. The four-course meals begin with salad or soup, include a cheese course, and end with a fruit selection on most days, although Thursday's dessert is a delicious-sounding dark chocolate mousse.
It's instructive to compare this with the average American school meal, as, for example, documented by Mrs. Q on her blog Fed Up With School Lunch.
---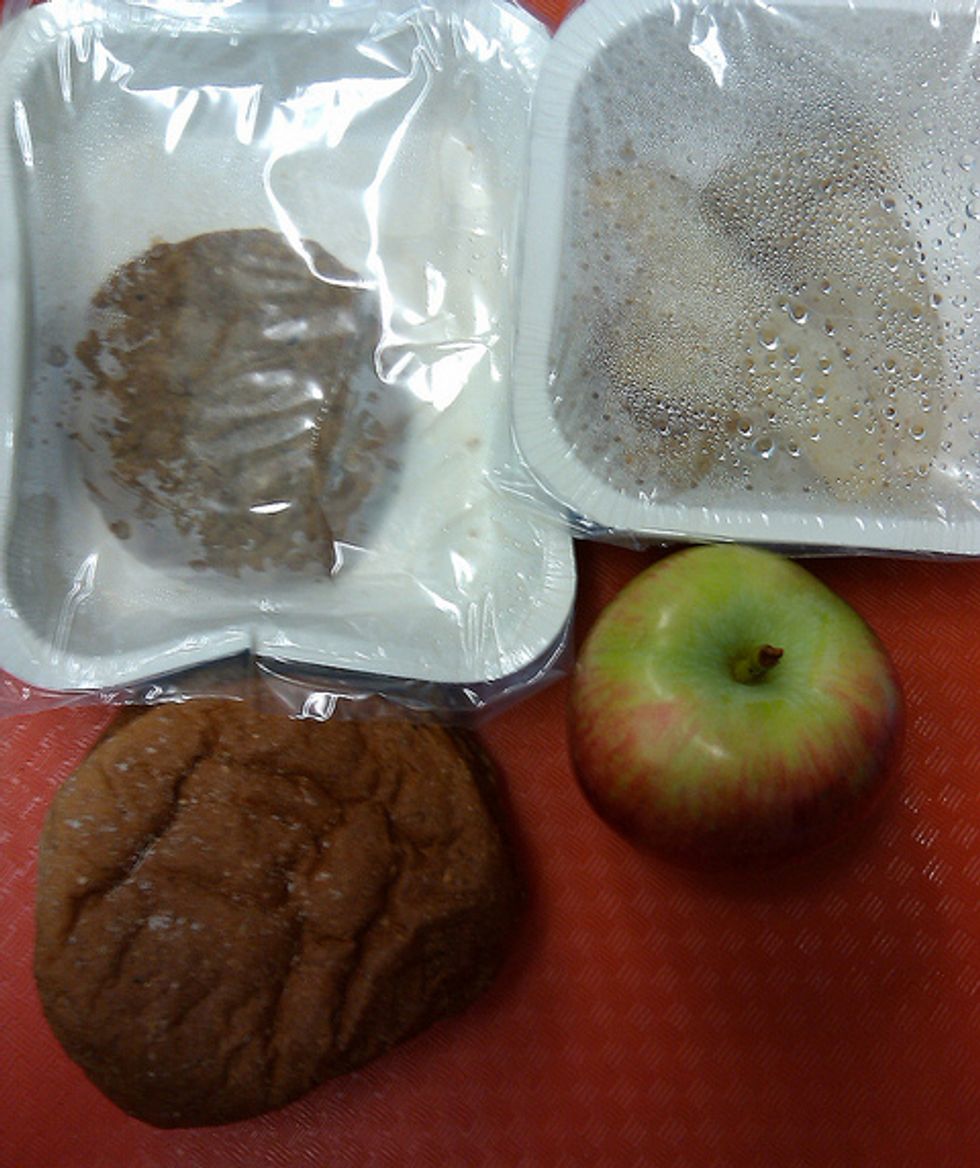 Photos: (1) French school menu by David Lebovitz; (2) A recent school lunch photographed by Mrs. Q.