Articles
Flavor Flav Wants to Get His High School Diploma (and Inspire Other Dropouts)
The Public Enemy hypeman and reality TV star dropped out of 10th grade. Now he's headed back to school and wants to film his experience.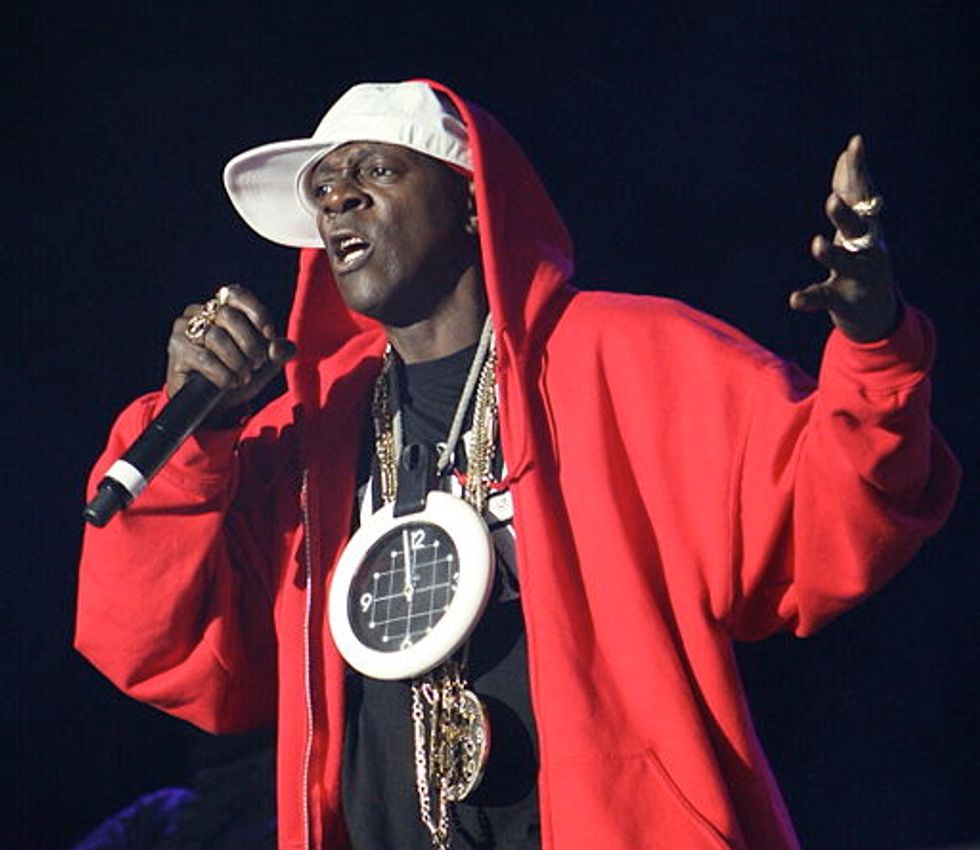 Flavor Flav wants to get his high school diploma. The 51 year-old VH1 reality show star and hypeman of iconic hip hop super group Public Enemy dropped out of school in the tenth grade. Now he plans to finally get his degree, and, of course, film a reality show documenting his experience. But, before you start picturing a train-wreckish education version of
Flavor of Love
or
The Surreal Life
, understand that Flav has good intentions: If you're a dropout, he wants you to get your degree too.
Flav—real name William Drayton, Jr—told news outlet WQAD, "I want this show to be able to influence people my age, that if you dropped out of high school when you were young it's never too late to go back to get your diploma."
---
He also doesn't plan to go back to school in his home state of New York. Instead, he wants to attend a high school in the small town of Clinton, Iowa. Relationships with business contacts led to Flav, who grew up in family that owned a diner and once attended cooking school, opening a fried chicken joint in the town of 26,000 last month. After spending some time in Clinton, the idea of creating "Flavor Flav Goes Back to High School" came to him.
He acknowledges that not every high school dropout is "as fortunate and as lucky" as he has been to make it in the entertainment business. Indeed, the most recent official numbers from the Bureau of Labor Statistics show that almost 17 percent of high school dropouts are unemployed, 6 percent higher than those with high school degrees. And, even if those dropouts have a job, they're probably not making anywhere close to the money Flav's made over his career.
Although Clinton school officials acknowledge that they could use the money, superintendent Deb Olson released a statement saying the show would be "a substantial disruption to the school day." Whether it actually gets off the ground is anybody's guess, but if Flav's larger-than-life personality prevails, the show will undoubtedly be a fascinating exploration of what's required of those who take the plunge and go back to school later in life.
photo (cc) via Wikmedia Commons user Alterna2