Articles
With a turnout estimated at 100,000 people, Los Angeles's first CicLAvia event was a huge success. Videos inside.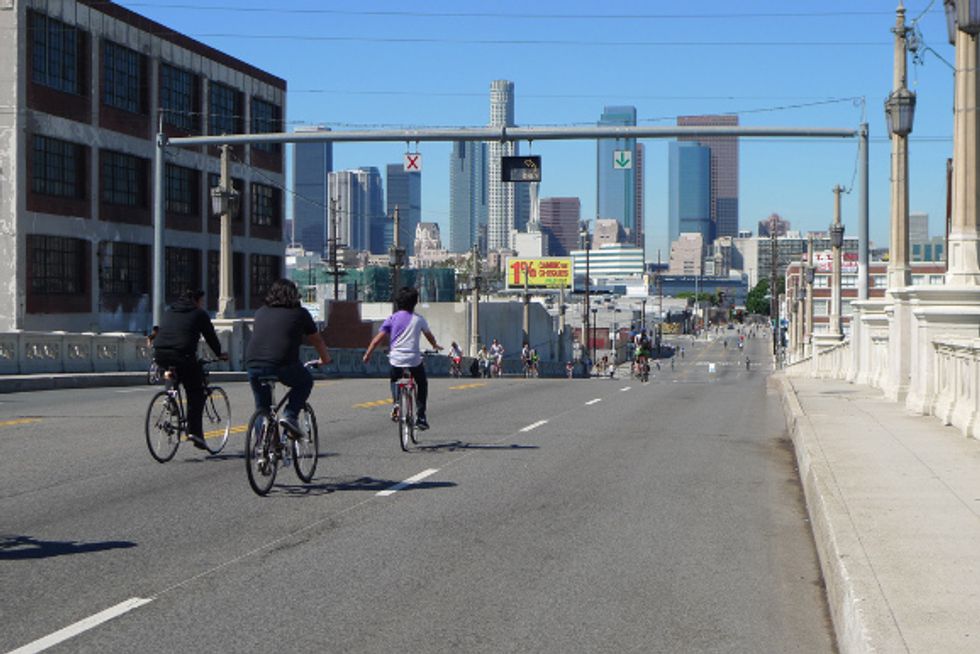 Yesterday, seven and a half miles of streets in Los Angeles were closed off to car traffic and opened for pedestrians, cyclists, and skaters of all stripes. It was
the city's first CicLAvia
, an event modeled on a Colombian tradition (
Ciclovía
). The aim of the event was to get people out of their cars and exercising, facilitate social cohesion in the city, and provide a fun, city-scale event.
Reports from the day are pouring in, and they're overwhelmingly positive. Attendance is estimated at 100,000 people (one of whom was City Council President Eric Garcetti).
---
Here's the local news's take on the event.
And here's a time-delay video of the entire route, with some nice acoustic guitar, from blogging.la.
[youtube]http://www.youtube.com/watch?v=k5-lYpcAaD8
For more CicLAvia media, check out the photo set from Streetsblog LA.
The organizers of the event (who are—full disclosure—friends and associates of GOOD) are working with the city to organize four to five of these for 2011, and hope to eventually make it a regularly occurring event.