For People Who Give a Damn.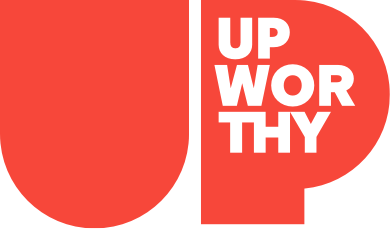 Stories Worth Sharing.
Sign up for the Good newsletter:
(c) GOOD Inc. All Rights Reserved.
PS. You are doing great. Keep it up :<)
This website uses cookies in order to enhance your experience. Please review our Privacy Policy to learn how we may use cookies and how you can change your browser settings to disable cookies. By continuing to use this website without changing your settings, you consent to our use of cookies.
NASA
Four black women, Engineers Christine Darden and Mary Jackson, mathematician Katherine Johnson, and computer programmer Dorothy Vaughan, worked as "human computers" at NASA during the Space Race, making space travel possible through their complex calculations. Jackson, Johnson, and Vaughn all played a vital role in helping John Glenn become the first American to orbit the Earth.
They worked behind the scenes, but now they're getting the credit they deserve as their accomplishments are brought to the forefront. Their amazing stories were detailed in the book "Hidden Figures: The American Dream and the Untold Story of the Black Women Mathematicians Who Helped Win the Space Race" by Margot Lee Shetterly, which was later turned into a movie. (Darden was not featured in the movie, but was in the book). Johnson has a building at NASA named after her, and a street in front of NASA's Washington D.C. headquarters was renamed "Hidden Figures Way."
Science
THE DAILY GOOD
Start your day with
Between Alexa, Siri, and Google, artificial intelligence is quickly changing us and the way we live. We no longer have to get up to turn on the lights or set the thermostat, we can find the fastest route to work with a click, and, most importantly, tag our friends in pictures. But interacting with the world isn't the only thing AI is making easier – now we can use it save the world, too.
Good News
Courtesy of John S. Hutton, MD
A report from Common Sense Media found the average child between the ages of 0 and 8 has 2 hours and 19 minutes of screen time a day, and 35% of their screen time is on a mobile device. A new study conducted by the Cincinnati Children's Hospital published in the journal, JAMA Pediatrics, found exactly what all that screen time is doing to your kid, or more specifically, your kid's developing brain. It turns out, more screen time contributes to slower brain development.
First, researchers gave the kids a test to determine how much and what kind of screen time they were getting. Were they watching fighting or educational content? Were they using it alone or with parents? Then, researchers examined the brains of children aged 3 to 5 year olds by using MRI scans. Forty seven brain-healthy children who hadn't started kindergarten yet were used for the study.
They found that kids who had more than one hour of screen time a day without parental supervision had lower levels of development in their brain's white matter, which is important when it comes to developing cognitive skills, language, and literacy.
Health
The 63-year-old Oakland-Alameda Coliseum, currently branded the RingCentral Coliseum, is one of the most decrepit sports venues in America.

The home to the the NFL's Oakland Raiders (until they move to Las Vegas next season) and MLB's A's, is notoriously known as the Black Hole and has made headlines for its frequent flooding and sewage issues.
One of the stadium's few positive aspects is its connection to public transportation.
Hero Video
We spend roughly one-third of our life asleep, another third at work and the final third trying our best to have a little fun.

But is that the correct balance? Should we spend as much time at the office as we do with our friends and family? One of the greatest regrets people have on their deathbeds is that they spent too much of their time instead of enjoying quality time with friends and family.
Lawmakers in the United Kingdom have made a significant pledge to reevaluate the work-life balance in their country.
Lifestyle
THE DAILY GOOD
Start your day with
THE DAILY GOOD
Start your day with something GOOD.