Articles
Become part of our giant human infographic on the streets of downtown L.A.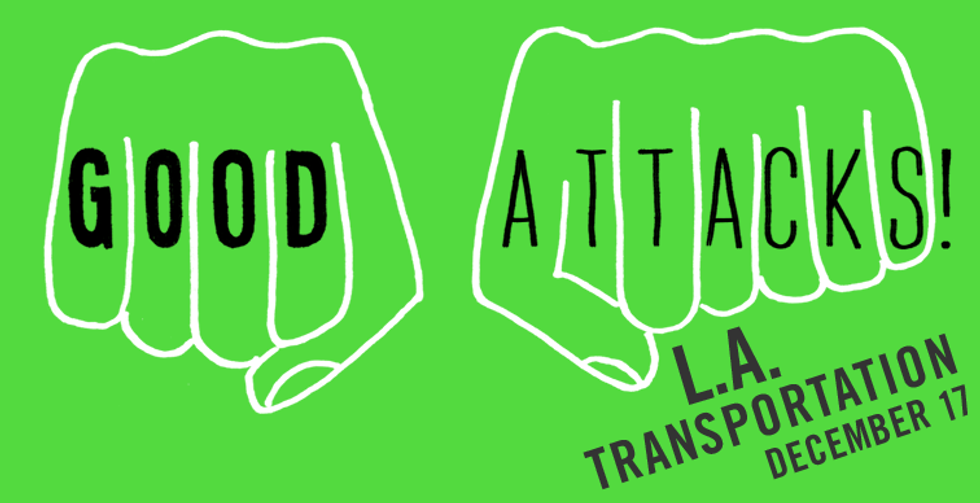 More than 80 percent of Los Angeles residents drive to work. On average, those drivers spend 72 hours a year stuck in traffic. It's time to take action.
---
That's why GOOD and mono are creating a human infographic tomorrow to draw attention to small changes in commuting habits that can make a big difference for the city's congestion problems and the environment. And we want you to participate.
GOOD Attacks! L.A. Transportation is the first in a series of events designed to harness the disruptive power of a flash mob to draw attention to an issue and create positive change in the community. We're taking over the intersection of 4th and Flower Streets in downtown Los Angeles at noon to create an infographic starring you. Afterward, we'll hang out at a nearby bar.
So sign up now and be a part of something big, fun, visually arresting and community-building. We can't do it without your help.