Articles
GOOD Design Daily: GE's Hybrid Halogen-CFL Lightbulb
A new lightbulb combines the bright, clean light of halogen with the energy efficiency of a CFL.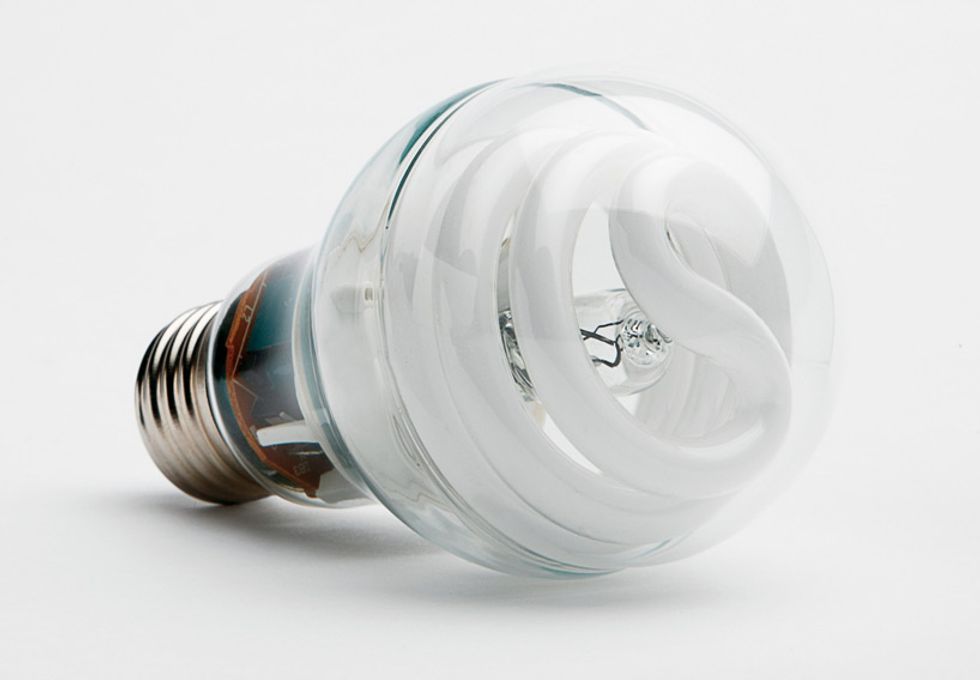 We're always on the hunt for good-looking lightbulbs that offer clean, bright, efficient light. For most instances, it's a tradeoff: Compact fluorescents don't suck as much energy from our outlets, but they deliver flat, bluish light and look like we stuck a cone of soft-serve ice cream into our lamps. We told you last month about the availability of the
Plumen
, a designer CFL lightbulb that looks like a scribble by an abstract artist. But that's only available in the United Kingdom for now. But the United States may be in luck: Next year, thanks to GE, we'll see the
first halogen-CFL hybrid
that promises long-lasting, more natural light. And they've managed to combine the two technologies in a way that looks decidedly un-ice cream-esque.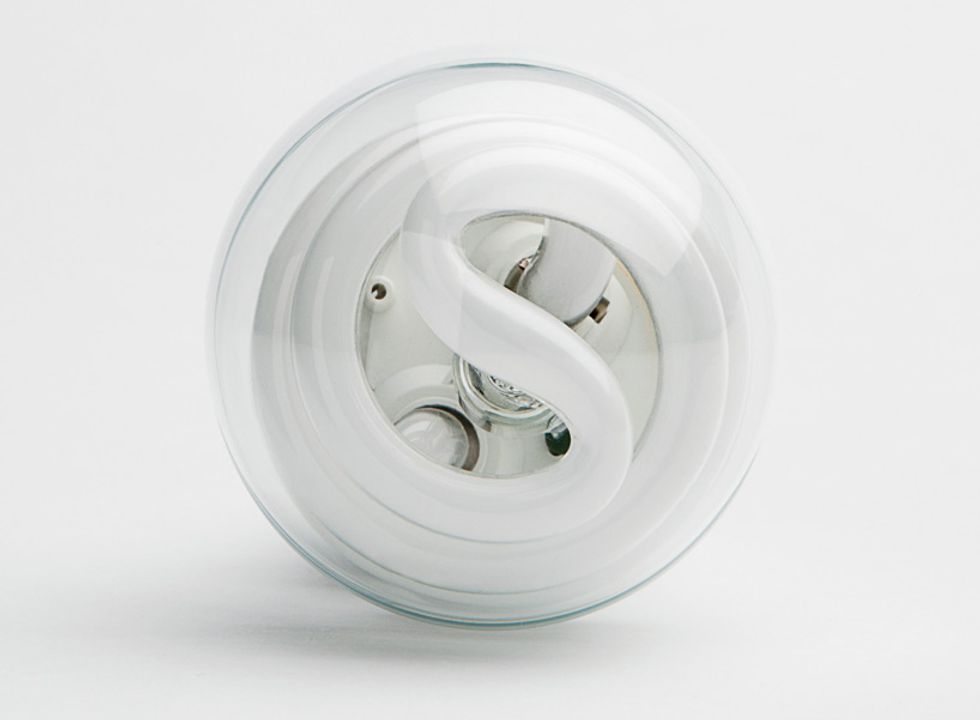 ---
What makes the marriage of halogen and CFL so revolutionary is the way that they can work together for an optimal light experience. Halogens are known for their bright, intense light—that's why they're used for car headlights—and CFLs provide the energy efficiency and longevity. Marketed under the GE Reveal and GE Energy Smart Soft White labels, the 15- and 20-watt models will replace 60- and 75-watt incandescents and are expected to last eight times as long.