Articles
GOOD Ideas for Cities Is Coming to Portland and St. Louis
Our event series hits the road in 2012. Here's how creatives in Portland and St. Louis can apply to present solutions for local problems.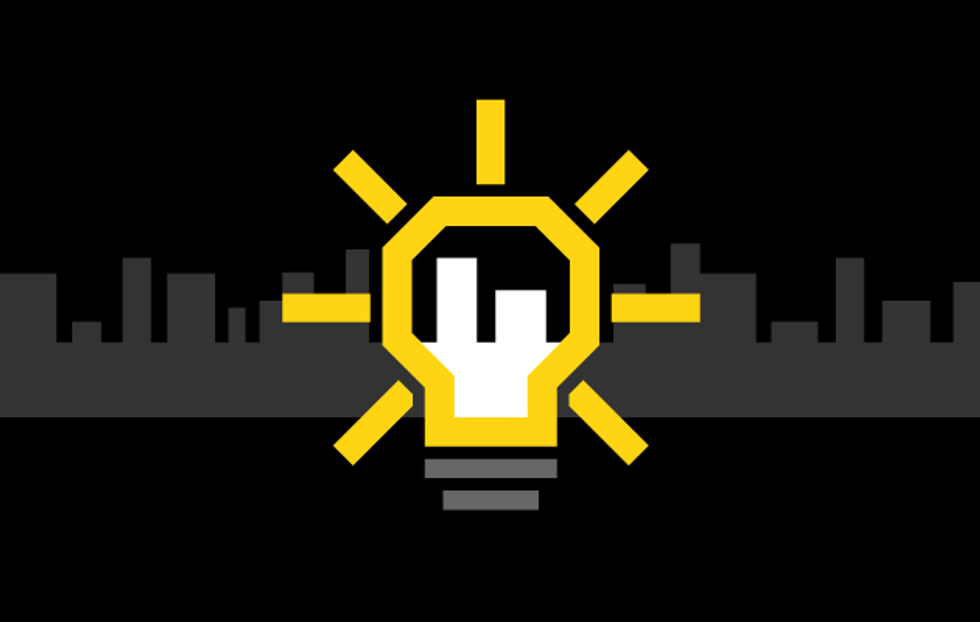 A few months back we announced the expansion of GOOD Ideas for Cities, which taps creative problem solvers to tackle real urban challenges and present solutions at live events across the country. Thanks to our partnership with CEOs for Cities and a generous grant from ArtPlace, we're taking the program to five mid-sized cities in 2012, starting with Portland, Oregon and St. Louis, Missouri.
---
In late 2011 we issued a call for creatives for Portland, and we're excited to announce the creative teams who will be presenting that night.
Portland, Oregon
Thursday, February 16 at Ziba
Hosted by Portland State University Graphic Design Department


Creative teams include:
Wieden + Kennedy: Nick Barham, Eugenie Frerichs, Bernadette Spear, Seth Weisfield, Igor Clark, Patrick Nistler, Jamie Ostrov, Joseph Limauro, Matt Brown
Official Mfg. Co.: Mathew Foster, Jeremy Pelley, Fritz Mesenbrink
Ideas for Cities from Ziba: Carl Alviani, Ryan Coulter, Steve Lee
Team ADX: Building a Community of Thinkers and Makers: Eric Black, Kelley Roy, Greg Simons, Sean Barrow, Simon Yuen, Sarah Thilman, Tyesha Snow, Iain Thatcher, Max Miller
THINK.urban: Jason King, Allison Duncan, Katrina Johnston
Sincerely Interested: Nicole Lavelle, Sarah Baugh, Justin Flood
More details about the Portland event and how to attend will be posted soon.
Our second event will be in St. Louis, Missouri and we're currently looking for creative teams in St. Louis who want to participate. We're looking for designers, architects, artists, filmmakers—anyone who uses creative, visual thinking to solve problems. Teams will be assigned a challenge issued by a local urban leader, then work with that leader to create a potential solution. The teams will present and discuss their solutions at the events in front of live audiences. If you want a better idea of how it all works, watch a video of our most recent event in San Francisco, see some solutions from our Los Angeles event, or read recaps of the events from the last three years.
St. Louis, Missouri
Thursday, March 8 at the Contemporary Art Museum
Hosted by HOK


Creative teams include:
Arch City Revival: Katy Mike Smaistrla, Emily Hemeyer, Joyce Gorrell, Amy Lampe, Sarah Paulsen, David Burnett
Brain Drain: Matt Strom, Tara Pham, Logan Alexander, Noah MacMillan, Zoë Scharf, Amanda Yates, Andrew Warshauer, Kuan Butts, Danielle Wallis, Christine Stavridis, Bennett Gale
HOK FIT: Chip Crawford, Mary Ostafi, Sarah Weissman, Charlie Lutz, Valerie Greer, Tyler Meyer, Michael Browning, Leesa Coller, Jonathan Murphy, Jason Pierce, Dhaval Barbhaya
STL Provocateur: Rhonda Smythe, Jeanette Reynolds, Stephanie Co, Will Fischer, Anne McCullough
ACTivate the City: Stan Chisholm, Dayna Kriz, Gina Martinez, Kevin McCoy, Mallory Nezam, Carlie Trosclair, Daniel Waxler
Live the Lou: Stacey Whe, Juard van Dijkhorst, Amanda Clark, Court Sloger, Mike Glodek, Laura Schmaltz, Nate Paul
STL Alley Lovers: Christopher Galli, Andy Heaslet, Derek Hoeferlin, Monika Jankowiak, Jenny Murphy, Jonathan Stitelman
More details about the St. Louis event and how to attend will be posted soon.
Read more about the St. Louis event in this St. Louis Beacon article.
Shortly after the deadlines, we'll announce the participants, the urban leaders and challenges, and more information about how to register for the events.
We're looking forward to the next year of GOOD Ideas for Cities, and we hope to see you at an upcoming event! If you want to bring the program to your city, email alissa[at]goodinc[dot]com or follow us at @IdeasforCities