Articles
Groupon Green? How Sustainable Businesses Are Using Daily Deals
With millions of emails showcasing new products, daily deals could be a boon for green business. But it's not shaping up that way ... yet.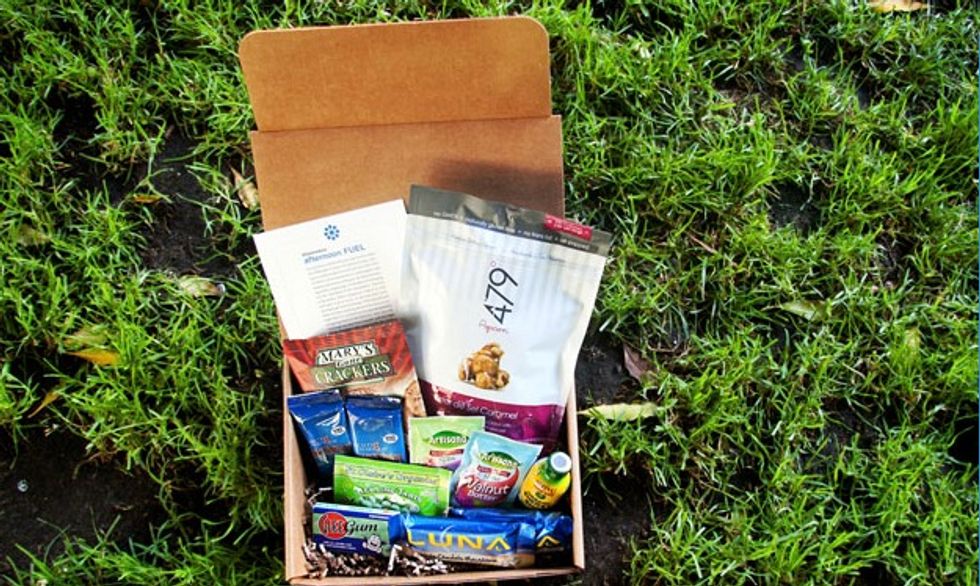 Kevin Williams' eco-friendly car service company, Seattle Green Limo, is a bit tricky to explain. Despite the name, his company doesn't actually offer limos—because "there are no green stretch limos," Williams says.
---
Instead, he provides biodiesel party buses for weddings—"carbon coaches"—along with biodiesel luxury cars. When regular advertising failed as a means of explaining his business, Williams found success with Groupon, the daily deal service that brings together advertisers and potential customers through targeted discounts. "For green businesses that don't fit into a particular niche, I think [Groupon is] a great way to get the word out," he says.
Using the service, Williams sold 190 coupons for "carbon coach" rentals, which spurred loads of follow-ups and referral business. The email exposure alone was a boon. "Both times I've run the Groupon," he says, "I've gotten a great number of calls from people saying, 'it's great what you are doing. I don't need your service now, but when I do, I'll call.'"
You have to be strategic to make a daily deal offer work for a small green business. The first time he participated, Williams lost money offering $70 airport trips for $35, of which he kept $17, less than the cost for gas and driver, and earned few repeat customers. The key, he eventually discovered, was not pricing so low that you get "coupon shoppers" who only care about discounts. Instead, businesses need to reach new or lapsed customers who value the company itself; in other words, bring in the new regulars.

Done right, this approach to email marketing is especially appropriate for values-based enterprises like Seattle Green Limo, who are small and mostly unknown, but can develop loyalty fast. Groupon wants to better target the 1,000 deals they offer each day so that can happen. "We've developed new personalization tools that help merchants micro-target their deals to the interested clientele," Groupon spokesman Nicholas Halliwell says.


Groupon divides the companies it works with into 190 categories; one focuses on green and sustainable businesses. If its database were easily searchable or users could subscribe directly, Groupon could make a real impact. (Groupon evolved out of a social enterprise; founder Andrew Mason stumbled on the $15 billion dollar formula as an offshoot of his previous venture ThePoint.com, an earnest attempt to motivate more people to donate, volunteer, and live out their values.)
There's a lot of potential for good in daily deals. One LivingSocial flash sale doubled the membership in Washington, D.C.'s bike share program overnight. That business is a success story whose model helped other cities like New York commit to adopting the eco-friendly transit option. A daily deal that promotes socially responsible transportation, however, is an exception.

On the mainstream deals providers, lead by Groupon and LivingSocial (with 80 million and 46 million members respectively), "the number of green or quote un-quote sustainable products out there is so small it's really hard to analyze the trends," says Cheryl Yeoh of CityPockets, an online wallet for storing and tracking your daily deal coupons. "There's a lot of spa deals, less so environmentally conscious products," she says.


There are alternatives that do deliver sustainable products, she says, but they are "niche."

GreenDeals is one of the larger green daily deal services. It has 165,000 members, earned mostly by word of mouth since launching in late 2010, two years after Groupon.


"Our model is much different than the mass Groupon-type sites," says Jonah Mytro, director of GreenDeals. "We have a finite number of business we want to work with, and we have a finite number of consumers that want our products." He says his deals are designed to sell out after a few hundred buyers nationally.

The site is part of the nonprofit network Green America, which promotes environmentally friendly lifestyle choices. For Mytro, deals are a tool to that end, which may explain why his site intentionally chooses smaller businesses that need a boost and caps the sales.

Using this tactic to nurture socially responsible business is less profitable for the dealmaker, so LivingSocial and Groupon don't have incentive to do it. Meanwhile, many of the best green businesses couldn't handle a national Groupon "coupon shopper" rush. When EthicalDeal slashed prices on bamboo bedding from Shoo-Foo, it crashed the company's e-commerce site and led to media coverage in the green community. That's all with a mailing list of "over 100,000" subscribers—a small fraction of Groupon's 80 million.




"I've noticed when a green brand gets featured on one of the generic sites," EthicalDeal Chief Ambassador Annalea Krebs says, "we often will sell more for them … brands are reaching consumers they wouldn't reach on generic sites."
A gaggle of sites have cropped up combining daily deal-type discounts with charitable tie-ins. Recoup lets you forego your savings and put it toward charity. Philanthroper sends out a daily "offer" asking you to donate $1 to a new charity. Sharing Spree puts at least 10 percent of each sale to charity. With emails zipping off to millions of inboxes, prodding consumers to open their minds to new buying habits, real consumer change is possible. Consumers do want green products when they're affordable, but they can be hard to find. Services that offer discovery—like Fab does with design—are poised to do well.
The best indicator of curation's potential is the Blissmo box, a monthly grab bag of green, organic, or sustainable goods. Blissmo also runs healthy living and organic daily deals, similar to GreenDeals and EthicalDeal; GreenBoxTop, GreenBacks, and Roozt are also worth considering.
"Both businesses are growing steadily," Blissmo founder Sundeep Ahuja says, noting that the box launched with 200 subscribers in June and has over 2,000 today. "Our customers thank us... all the time for providing them the service of curation."
As this sector further matures and fragments into consumer niches, we can expect more green curation—from eco-focused sites and, if the market grows, from giants like Groupon— to help make these daily deals sustainable, too.
Photo courtesy of Blissmobox.com