Articles
In San Francisco, Endangered Species Roam the Streets
Public transit is endangered. So is the Mission Blue butterfly. A new public art project draws attention to their shared plight.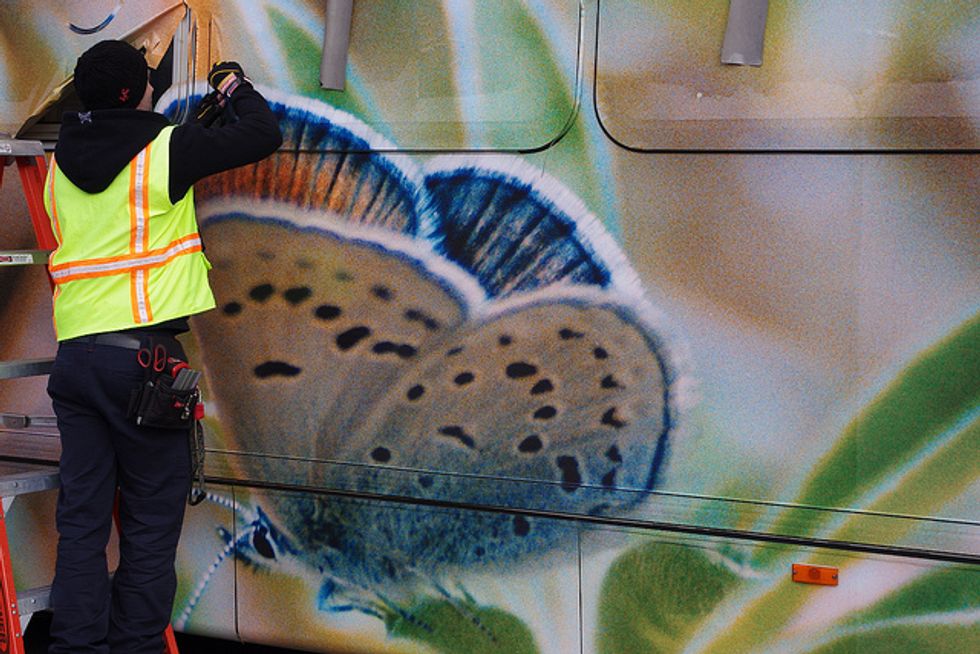 What do public transit and the Mission Blue Butterfly have in common? These days, both are endangered species, their very existence under threat, and their survival contingent on public attention and support.
The connection seems tenuous at first but artist Tod Gilens, creator of the new public art project Endangered Species, makes a compelling case for the juxtaposition of bus and butterfly. From January through April, four San Francisco Municipal Transit "Endangerbuses" emblazoned with murals, each depicting one of four species of local endangered wildlife (the Mission Blue, Coho salmon, the salt marsh harvest mouse, and the brown pelican), will travel throughout San Francisco, dispatched to different routes every day.
---
As Gilens explains, "public transit vehicles can be lively, as well as useful visual elements of everyday urban life. But the buses are so assaulted by advertising, it's as if our transit system is not our own. But whose environment is it? How can we best look after the places we live? Public transit is about pooling and sharing resources. Bringing the bus together with local ecosystems and vulnerable animal species was a natural fit once I started to think about it that way."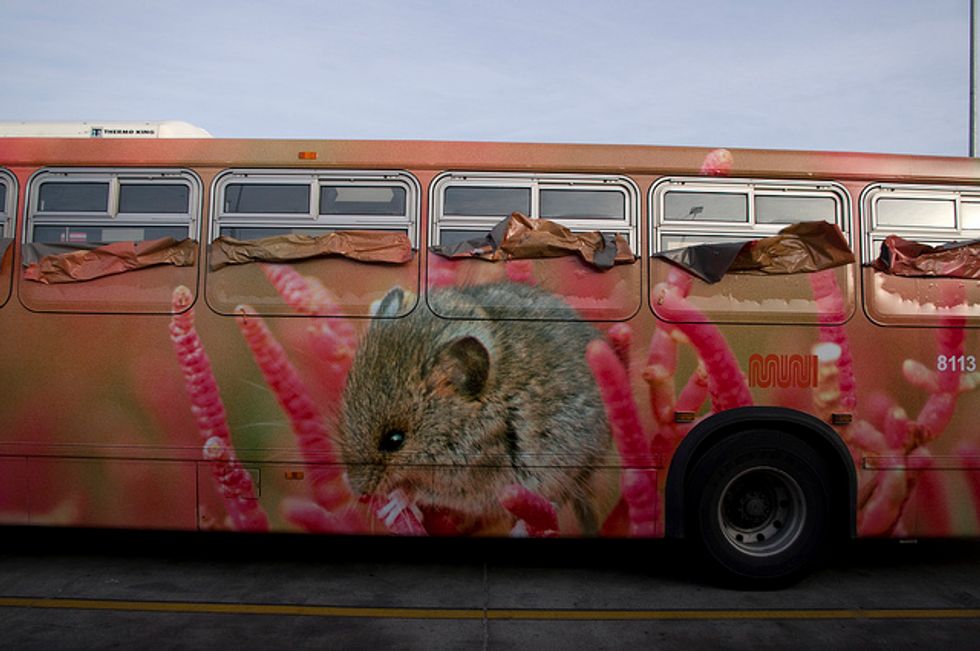 When you're running for your morning bus, the natural world isn't necessarily top of mind. Gilen's bold images remind riders of the natural world nearby and may even provoke something rarely seen on the faces of MUNI commuters: a smile.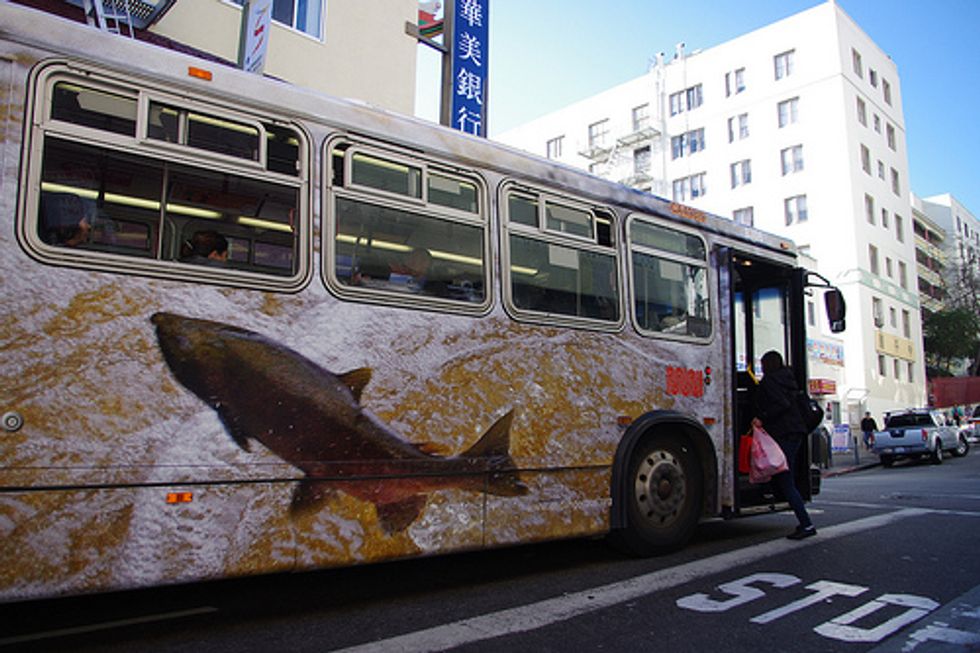 All photos by Tod Gilens.