Articles
Neighborhood Watch: Friday, Jan. 9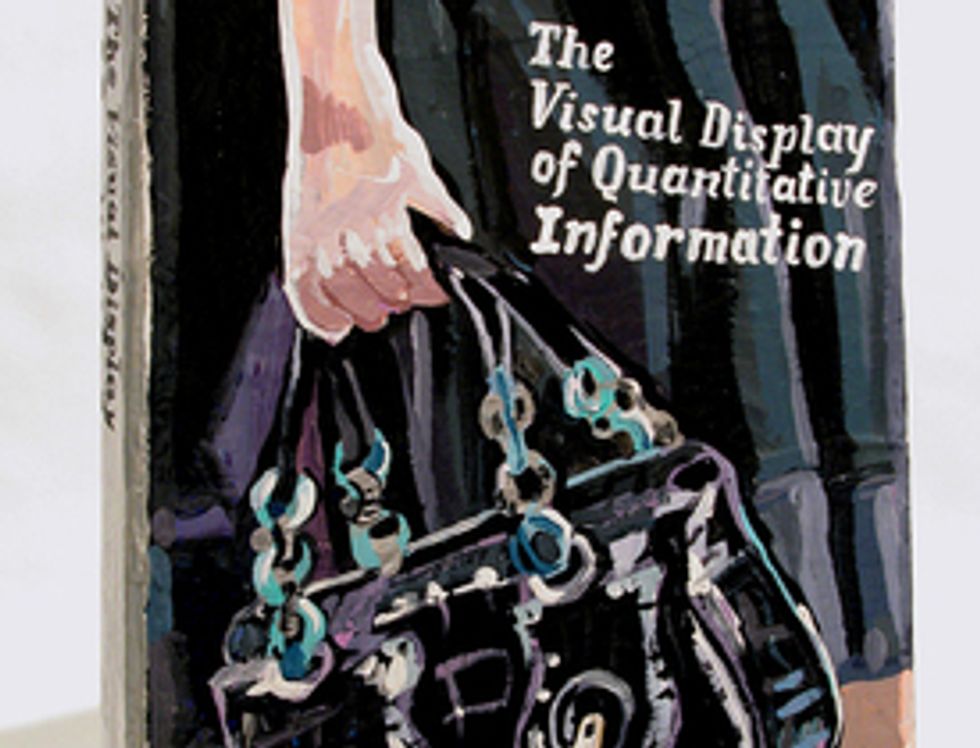 ---
Al Qaeda's COO in Pakistan has been killed,
apparently
.President Elect Obama to be
featured in a Spider-Man comic.
He's also appeared on
a bunch of magazine covers
this year. And this is what he's going to look like
after four years in office
.
Honey smuggling.
The new criminal enterprise.Ohio is launching
an incentive program
for domestic wind and solar power.A Boy Scout has earned
all 121 possible merit badges
. Congratulations Shawn Goldsmith. We salute you. But have you met
Jennifer Sharpe
?
(Image: "The Visual Display of Quantitative Information" by Jean Lowe. Courtesy McKenzie Fine Art, New York.)