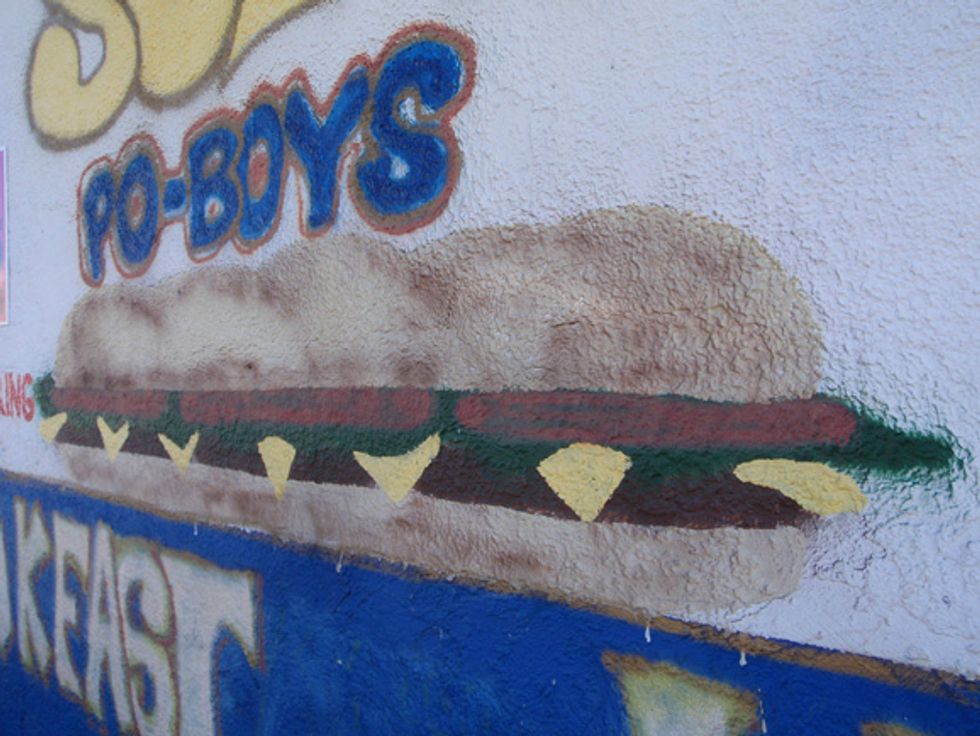 GOOD's Guide to NOLA Basics
originally appeared in
GOOD Magazine's New Orleans Issue
. Read more from the magazine
here
.

---
Gumbo
, a native Louisianan stew, is usually prepared with meat or shellfish stock and the "holy trinity" of vegetables—celery, bell peppers, and onions.
Jambalaya
is a Creole dish combining meat (usually chicken and sausage), rice, and broth. The dish has several varieties—Creole, Cajun, or the rare "white" jambalaya—and a rather murky etymological history.
Po'boys,
unlike most sub sandwiches, are made on Louisiana French bread—flaky on the outside, fluffy on the inside. The subs are usually served piping hot and stuffed with meat or fried seafood.
Beignets
, a French-Creole take on doughnuts, are pastries made with deep-fried dough and sprinkled (or, more often, piled) with powdered sugar or frosting. The beignet was designated Louisiana's official state doughnut in 1986.
Born in 1951 at Brennan's Restaurant in New Orleans and named for then Crime Commission chairman Richard Foster,
bananas Foster
is a dessert made with bananas, vanilla ice cream, brown sugar, and rum. The dish is well known for its sensational preparation—a flaming pan of bananas, butter, sugar, and rum is poured over a bowl of ice cream, often tableside.
Photography of Lester Carey's sign painting by Anthony Turducken DelRosario.