Articles
Next Stop, Volunteering! The Do Good Bus Makes Community Service Easy (and Fun)
Part mobile volunteer unit, part feel-good party, The Do Good Bus travels around Los Angeles, delivering eager do-gooders to causes that need them.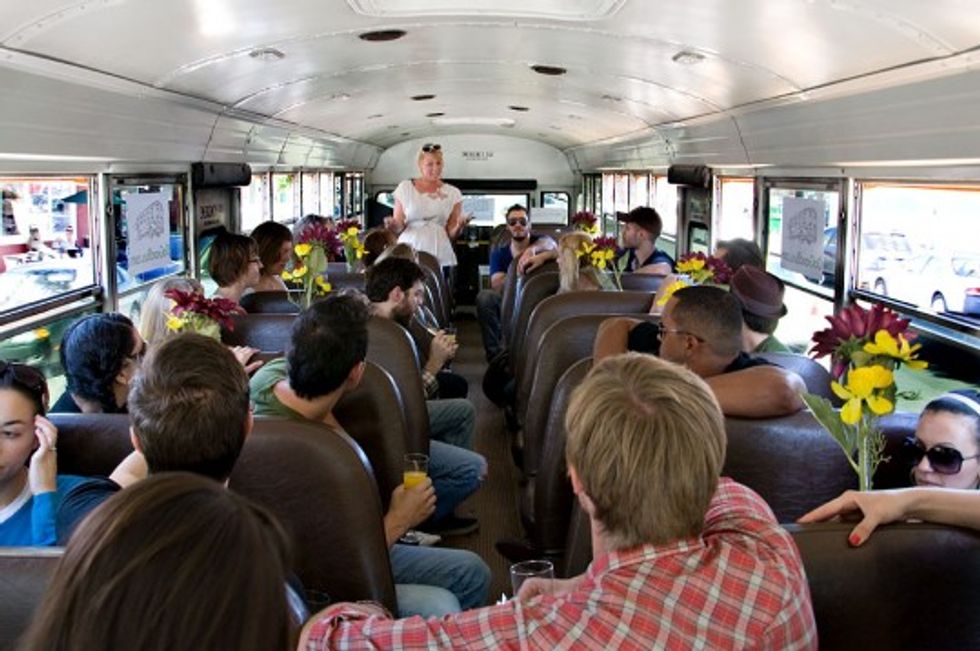 Even without knowing much about them, the name was enough to get us interested in The Do Good Bus. But when we found out that this mobile volunteer unit had been traveling around Los Angeles for the past year, delivering eager do-gooders to causes that needed them, we knew we had to get on board.
---
Co-founder Rebecca Pontius had always been involved with nonprofits, but in recent years she became flooded with questions from friends about how they could participate. "They'd say, "I want to volunteer, but I don't know how,'" remembers Pontius, an event planner. For her birthday, Pontius organized a party bus and noticed the camaraderie created amongst her friends just by traveling to a new location together. Teaming up with two of her friends, Hannah Halliwell and Stephen Snedden, the trio decided to combine the fun of a party bus with a service trip as a way to make volunteering easy and accessible.
Part of the fun of a Do Good experience is that each destination is only revealed once volunteers board the bus, which Pontius thinks removes some of the anxiety from volunteering for the first time. "It takes away the preconceived notions or judgement about what you're going to do," she says. But participants don't go into the experience blind: They're briefed en route and also receive a training session from the organizations themselves.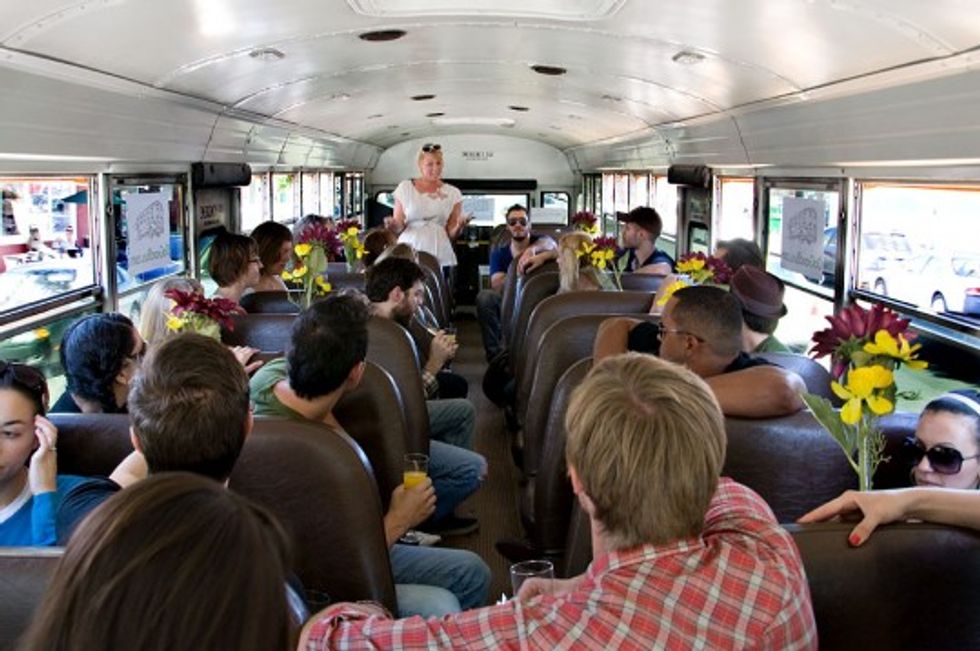 A recent trip took volunteers to
Camp Harmony
, which provides homeless children with a camp experience for a week, where they set up a
carnival
for the kids. Another visited a
workshop run by 826 LA
, where volunteers helped high school seniors write their college essays. "People were nervous about that one," says Pontius, remembering how attendees fretted about their less-than-stellar grammar skills. "But they came out and said they couldn't believe how much they could help in four hours."
Volunteers who board the bus pay a small fee to cover costs, which include drinks and a catered lunch for the group, plus the rental of a theme-appropriate bus (if they're going to help a school, of course they're renting a vintage school bus). And the bus is always looking for sponsors and new places to dispatch their do-gooders. Pontius says they favor grassroots and homegrown organizations. "We really try to find causes that are very local so people can go back and help again."
This weekend, you can catch them at the TOMS Give Shop, a week of events sponsored by our friends at TOMS Shoes, which is taking place at Space 15 Twenty in Hollywood. The Do Good Bus will be boarding at 1:00 p.m. on Sunday, March 27, but this outing has a bit of a twist. Bring your bike—you'll be riding to your service opportunity. Be sure to RSVP here and report back to us on the good you do.
Photos by Bonnie Hawthorne
Live in Los Angeles? Join GOOD LA and we'll introduce you to more people, places, projects, and events that are making Los Angeles work. Sign up here.