Articles
Your Company Could Win $10K to Help Its Sustainability Efforts
Calling all business owners or employees: Nominate your company to win $10K to improve its sustainability initiatives.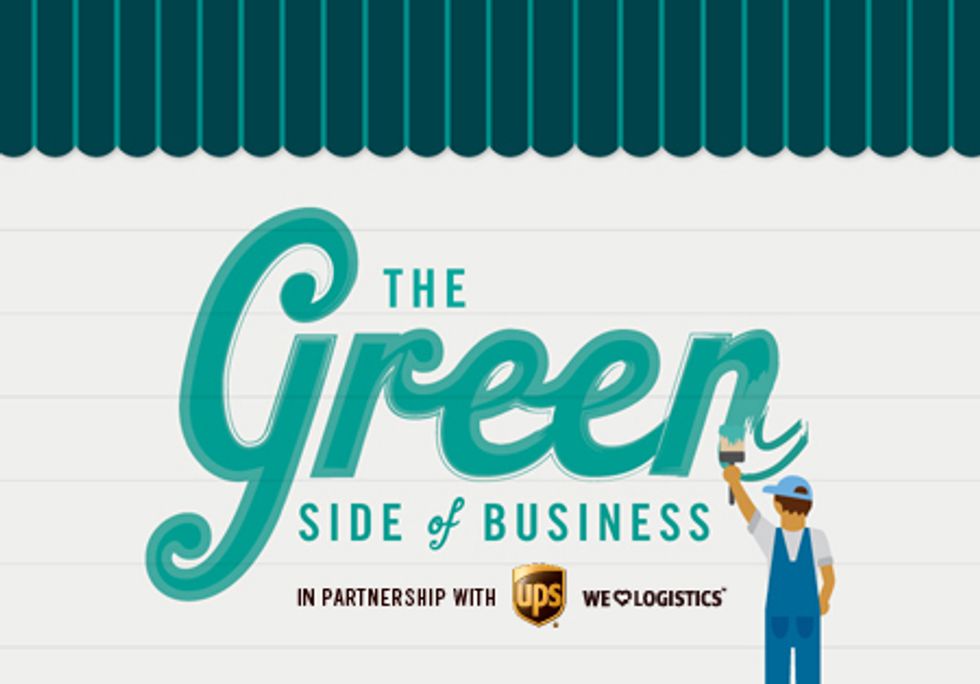 This post is in partnership with UPS
In our fast-moving world, it's more important than ever for businesses to be savvy about responsible long term growth and sound sustainable practices for both profit and the planet. But it's difficult to know where to start.
---
GOOD is excited to announce The Green Side of Business program, presented by UPS, that will help one company take the first steps towards becoming a more sustainable, environmentally-sound business. Whether you're a company's owner or employee, enter your business now to win advice from green business experts and $10,000 to invest in its long term sustainability efforts.
Through this program, we hope to start a dialogue about smarter steps a business can take to help align smart business practices with sustainability principles. Whether it's diversifying supply chains or creating a weekly carpool program, sustainability experts will offer ideas and advice about where a business can start.
Enter by December 6 and your business will have a chance to navigate the growing sustainability business sector with advice from experts—and $10,000. The chosen company will be selected based on its potential and commitment to improving sustainability growth. The business will also win a feature on GOOD for six weeks to document the experience and inspire other companies through its successes and challenges.
See here for official rules.