Articles
We've reached the halfway mark in the Green Side of Business program. Enter your business before December 6 for a chance to win.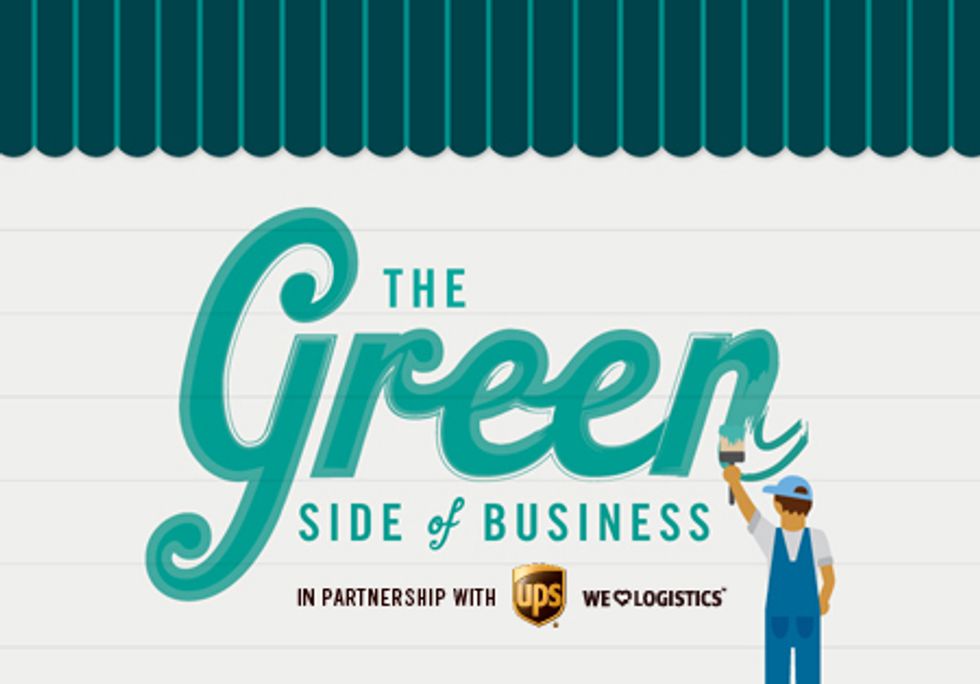 This post is in partnership with UPS
Have you entered your company yet for a chance to win $10,000? Two weeks ago, GOOD announced the Green Side of Business program, presented by UPS, which aims to help one company take the first steps towards becoming a more sustainable, environmentally-sound business.
---
Through this program, we hope to start a dialogue about smarter steps a business can take to help align smart business practices with sustainability principles.
Enter by December 6 and your business will have a chance to navigate the growing sustainability business sector with advice from experts—and $10,000. The chosen company will be selected based on its potential and commitment to improving sustainability growth. The business will also win a feature on GOOD to document the experience and inspire other companies through its successes and challenges.
See here for official rules.