Articles
Pecha Kucha 20x20: Global Day for Haiti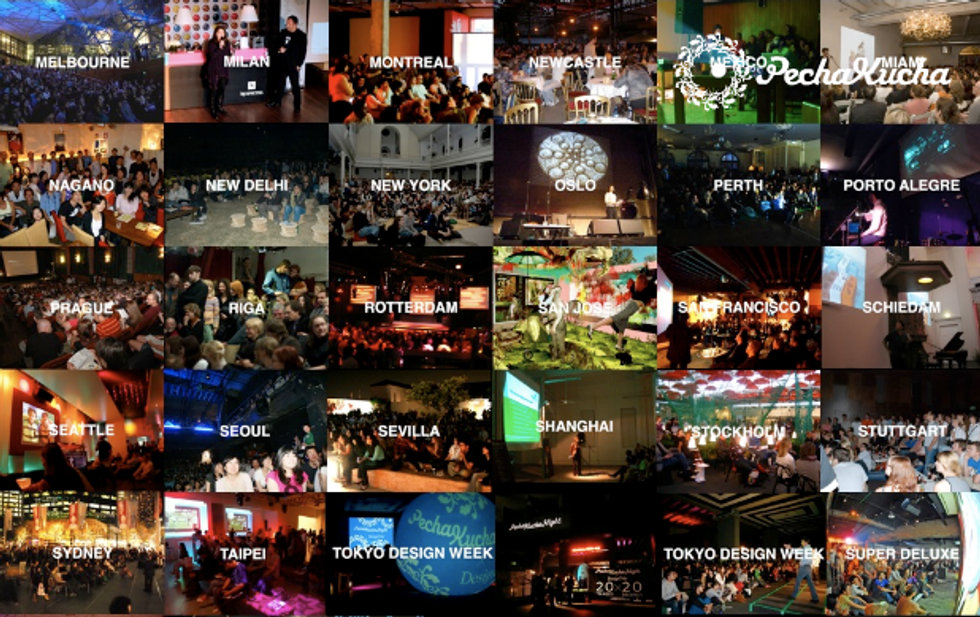 ---
Named after the Japanese word for the sound of conversation,
Pecha Kucha
is a grassroots organization popular with creative and artistic communities that creates forums for new ideas and innovation. On February 20, 2010, 277 cities around the world will hold
simultaneous 24-hour Pecha Kucha festivals
as a means of responding to the crisis, with all proceeds going to Architecture for Humanity. The idea is simple: 20 images, 20 seconds, 200 cities, 2,000 presentations, 200,000 people.
Kicking off at SuperDeluxe in Tokyo, where PechaKucha Night was first conceived, the presentation wave will travel eastward, with cities presenting one after the other. Crossing all times zones and cultures, the event will be streamed live online and then finish in Tokyo the following day.Already presentations are being prepared - some are intended to offer hope and encouragement through stories of past disaster relief projects, while others offer simple inspiration by showing the power of great creative thinking. Some amazing people have stepped up to the challenge so prepared to be surprisedAll of the 2,000 presentations generated from the one-day event - what could be the world's biggest single day globally distributed conference - will be posted online at PechaKucha Presentation. All presentations will have a donate button to raise money.
To learn more about Pecha Kucha Night and view a video about the event
here
.Head
here
to find an even near you.