Articles
Feast Your Eyes: Kraft's Massive Underground Cheese Cave Photo: Kraft's Massive Underground Cheese Cave in Springfield, Missouri
400,000 square feet of Velveeta, buried deep within the earth.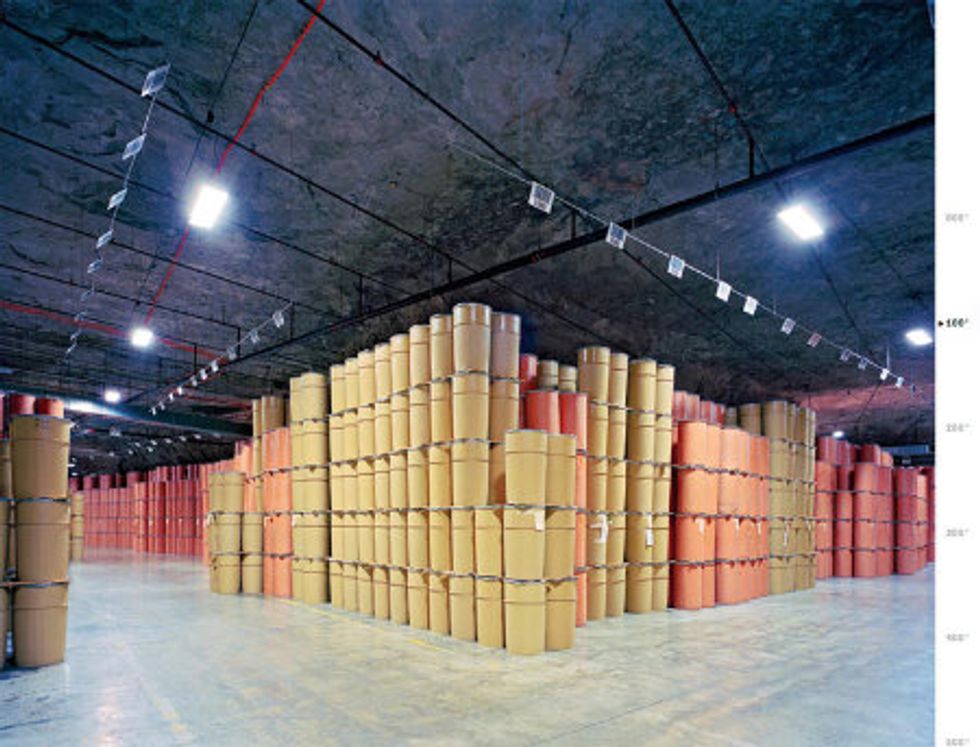 Deep under Springfield,
Missouri
, lies a cheese cave of industrial proportions, a
2-million-square-foot refrigerated warehouse called
Springfield Underground
. Since
2008
, Kraft Foods has rented 400,000 square feet of the repurposed
limestone mine
as a massive distribution center, from which to ship 680-pound, Velveeta-bright barrels of Oscar Meyer meats, Philadelphia cream cheese, Velveeta pasteurized processed cheeses, Jell-O, and Lunchables.
Unlike traditional cheese caves, which can impart the particular flavors of time and place—the unique combinations of bacteria, yeast, and mold that cheese makers call terroir — Wired magazine explains that in the case of Kraft's cave:
---
It's not about aging, it's about cheap storage: Moving refrigeration underground saves massive amounts of energy, since the temperature 100 feet down is a constant 58 degrees Fahrenheit. An above-ground pump sends 13,000 gallons of chilled brine through the system every day, keeping the warehouse at a cool 36 degrees.

\n
Photograph by Christoph Morlinghaus (who also explores parking lots and greenhouses ), via Wired .