Articles
Plane Wrecks in the Primeval Landscape
Yesterday, we featured the work of the photographer Richard Mosse, whose series "Breach" documents U.S. soldiers living in Saddam Hussein's former...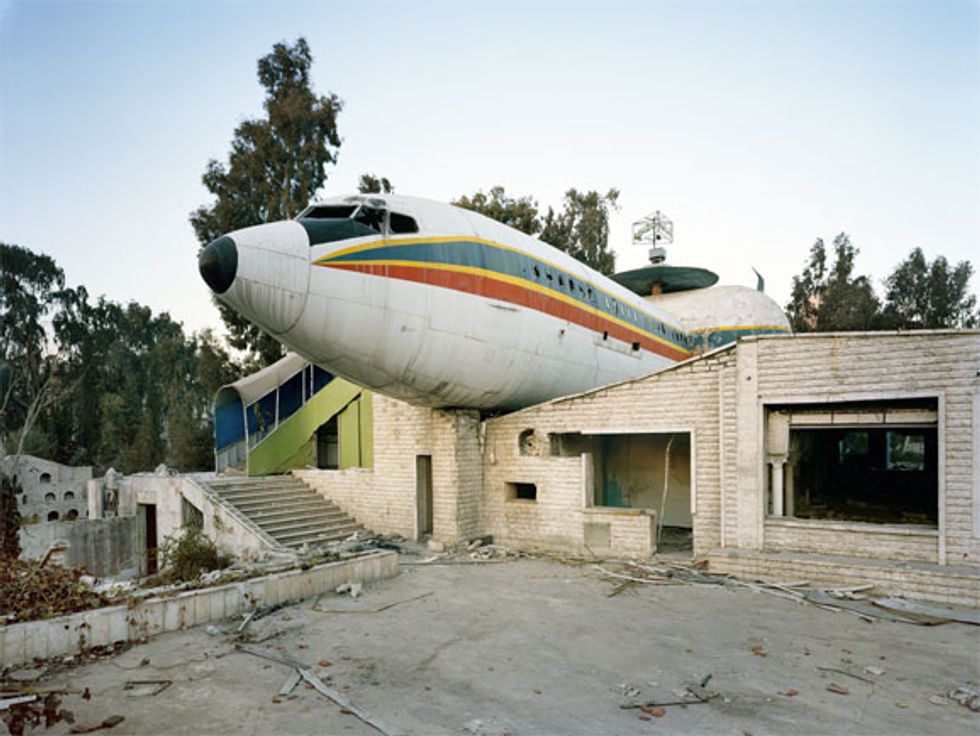 Yesterday,
we featured
the work of the photographer
Richard Mosse
, whose series "Breach" documents U.S. soldiers living in Saddam Hussein's former palaces. Today,
Mosse's striking new series "The Fall"
opens at the
Jack Shainman Gallery
in New York City. It's a collection of plane wrecks from around the world, and it's utterly breathtaking. You can see a few photos after the jump. Here's the description from the Jack Shainman site:
The Fall is a photographic survey of our historic unconscious. Mosse traveled to intensely remote locations, from the Patagonian Andes to the Yukon Territories, and worked as an embed with the US military to produce work for this exhibition. The Fall is a rescue mission to try to locate our blasted sense of landscape and archeology, and reclaim the primeval waste for our imagination. Produced to an epic scale, each of the photographs in The Fall is a history painting for our times.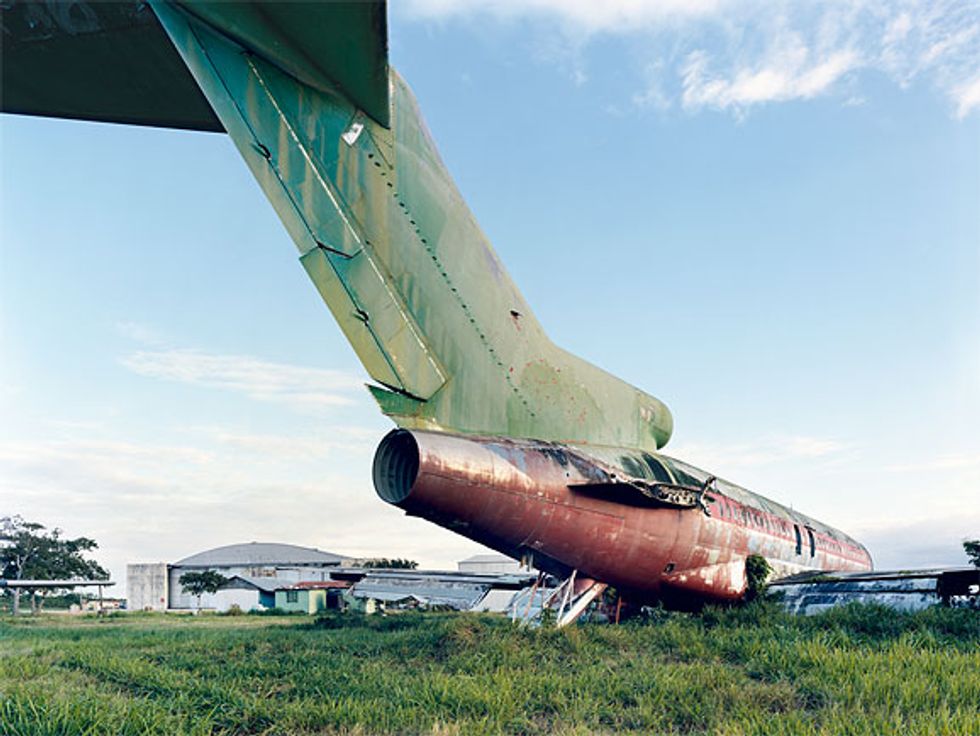 ---
727, Santo Domingo, January, 2009.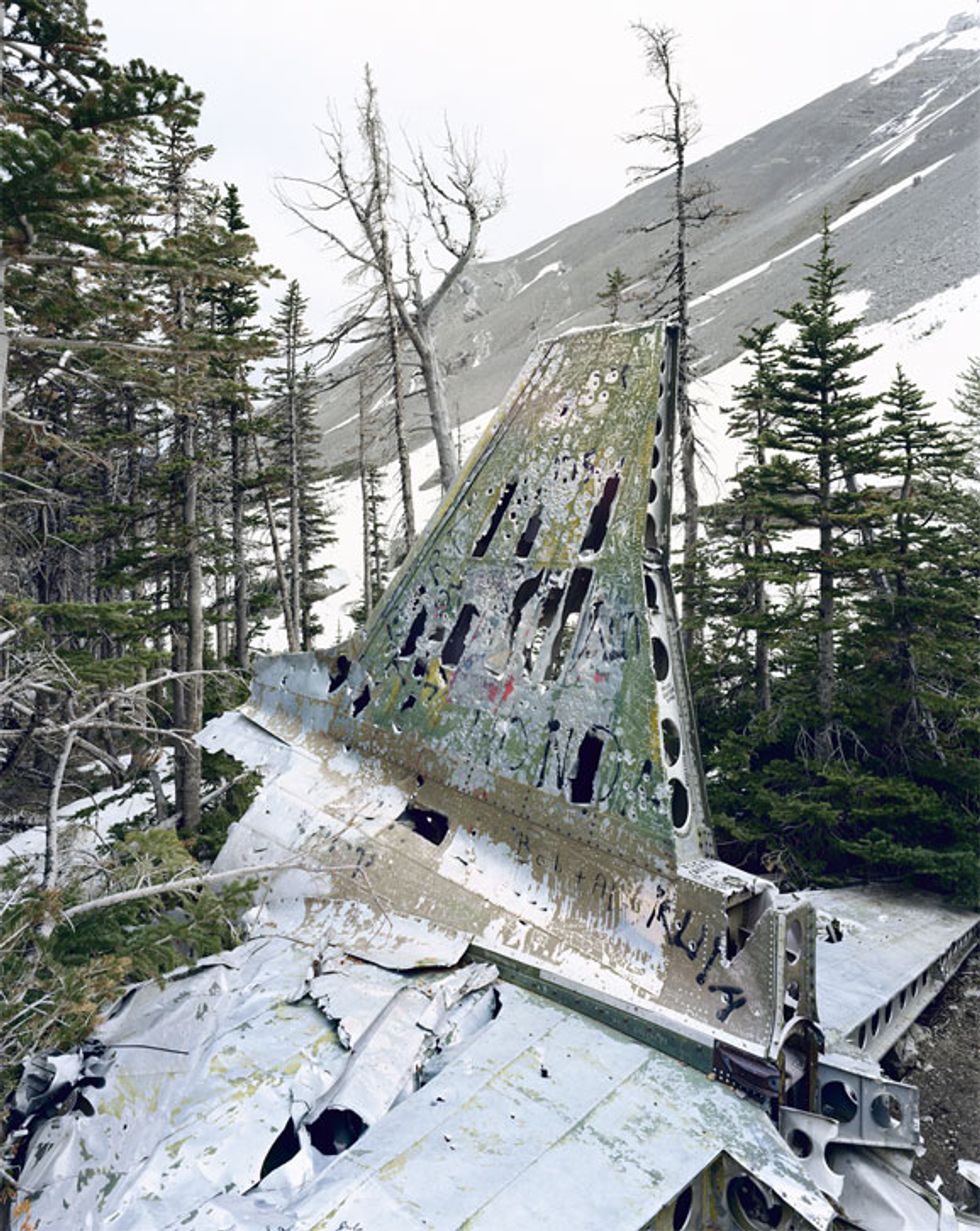 C-47, Alberta, June, 2009.Entropy has always been a painfully difficult concept for me to accept, yet it's undeniable and unavoidable. There's a grand sadness to the inevitability of material decay and transformation, which is masterfully captured in this series-just as it was in "Breach." But that sadness doesn't detract from the beauty of these photos. If anything, it adds to it.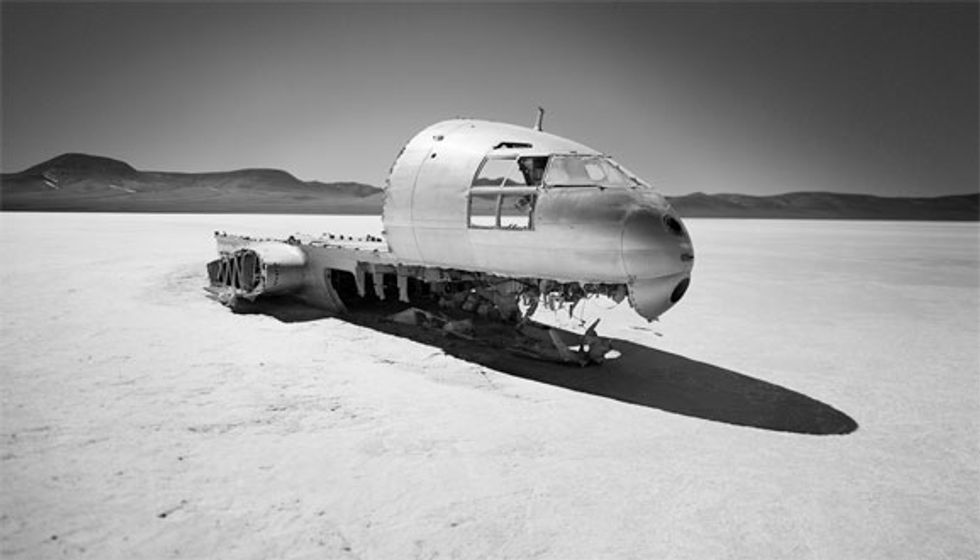 Curtis Commando, Patagonia, November, 2008.The Jack Shainman Gallery is open Tuesday through Saturday from 10 a.m. to 6 p.m.
"The Fall" will show
from November 19 through December 23. You can see all the images
on Mosse's website
.