Articles
Project 005 Mixtapes: The Devil Made Me Do It...
\n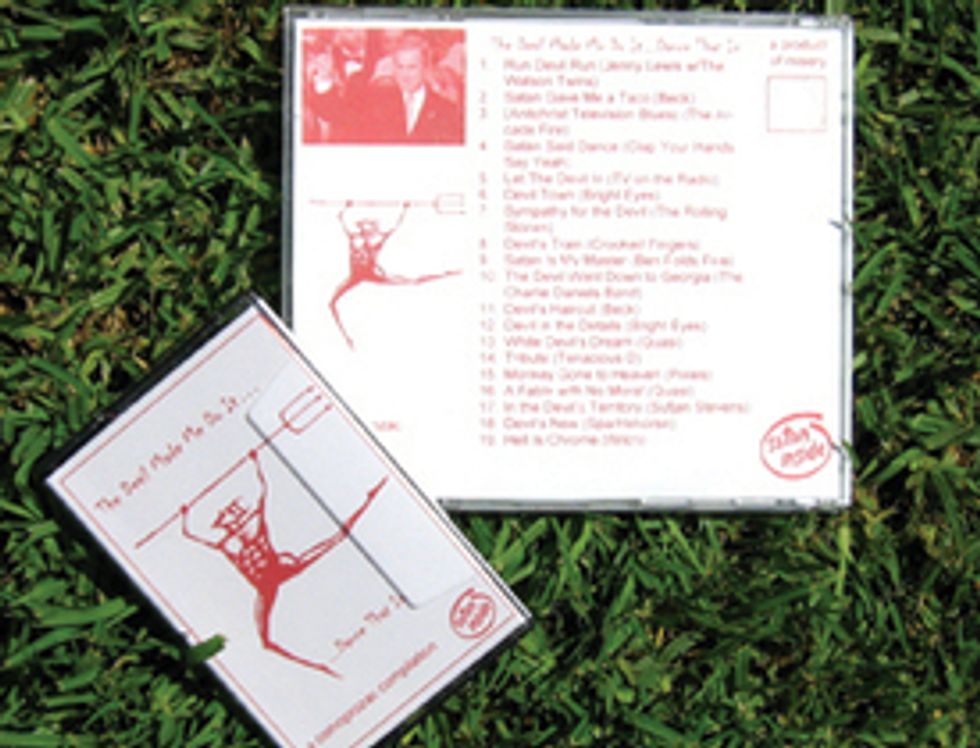 ...Dance, That Is
In Zac Early's mix we get the many incarnations of the Devil. He's malevolent ("Let The Devil In"), unrelenting ("Satan Said Dance"), seductive ("Hell Is Chrome") and the consummate practical jokester ("Satan Gave Me A Taco").
---
And, it turns out, he's been the inspiration for some pretty good music.
The Devil Made Me Do It...Dance, That Is
by Zac EarlyRun Devil Run - Jenny Lewis w/ The Watson Twins Satan Gave Me A Taco - Beck(Antichrist Television Blues) - The Arcade FireSatan Said Dance - Clap Your Hands Say YeahLet The Devil In - TV On The Radio Devil Town - Bright Eyes Sympathy For The Devil - The Rolling StonesDevil's Train - Crooked FingersSatan Is My Master - Ben Folds Five The Devil Went Down To Georgia - The Charlie Daniels BandDevil's Haircut - BeckDevil In The Details - Bright EyesWhite Devil's Dream - Quasi Tribute - Tenacious D Monkey Gone To Heaven - The PixiesA Fable With No Moral - QuasiIn The Devil's Territory - Sufjan StevensDevil's New - SparklehorseHell Is Chrome - Wilco