Articles
Project: Crowdsourced Cookbook, Fall Edition
How do you celebrate the beauty of autumn through food? Send us your best recipe to create the Fall Edition of the GOOD Cookbook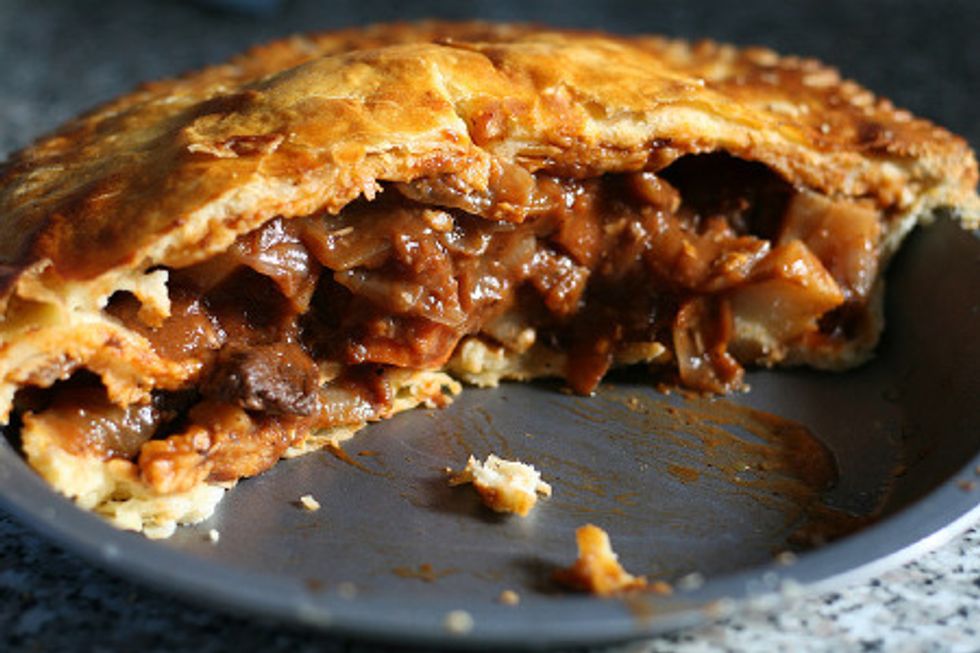 Autumn has a lot going for it: the foliage, the weather, Halloween, the World Series, and, of course, the food. As we gear up for Thanksgiving and the December holidays, food becomes a national fixation, with cooks around the country scouring their kitchens for their favorite recipes and stocking up on goods they're likely to buy only once a year (when else do you eat cranberry sauce?).
GOOD wants to know which recipe you're most excited to make this fall. Do you stick to the basics, like pumpkin pie and Brussels sprouts, or do you blaze new trails by throwing together whatever looks best from the farmers' market? Do you take advantage of the fresh produce to go the vegan route or does the chilly weather make you want to wrap everything in bacon? How does your family or culture celebrate autumn through food? We want to hear it all.
---
In our latest project, we're asking the GOOD community to send us your best original recipes using autumnal ingredients. We'll publish the recipes and accompanying photos in a slideshow and in a downloadable PDF. If all goes as well as we think it will, we plan to do the whole thing again next season. In a year's time, we'll have crowdsourced a four-season cookbook. Our goal is to make Michael Pollan's eyes well up with pride.
the THEME
It's fall. What are you eating?
the OBJECTIVE
We want to discover and compile our community's favorite recipes using fall ingredients. Steal Grandma's secrets or come up with your own. Whatever foods you're excited about eating and cooking this fall, we want to know about them and learn how to make them, too. Oh, and take a picture of (or graphically depict) your dish as well.
the REQUIREMENTS
Send an e-mail to projects[at]goodinc[dot]com with your submission. Submissions must include the following: 1) name of dish 2) a short recipe (try to keep it to 6 steps or less) and 3) an image of the dish. We'll take submissions now through November 21. Then we'll publish a Picture Show with a selection of the best submissions and create a downloadable PDF. The Editor's Choice for most inventive recipe will receive a GOOD T-shirt and subscription to GOOD Magazine.