Articles
Project: Make an Infographic of Your Weekly Spending
Visualizing where your money goes can help you find ways to save.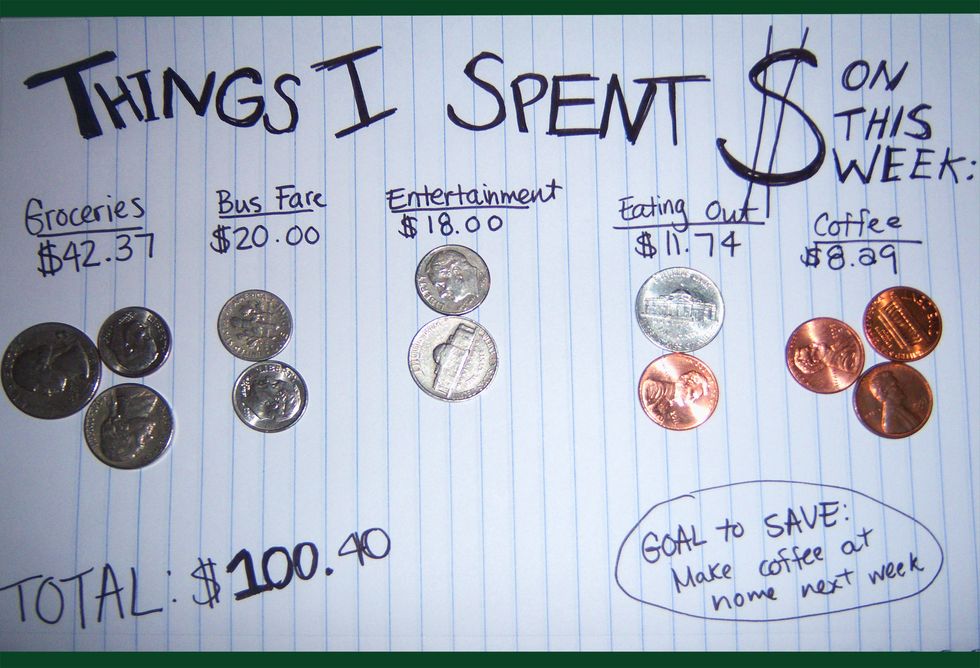 We all spend money on things we need, things we think we need, and things we know we don't need. In the process, we often overlook how the little things add up. That's why this month's
#30DaysofGOOD Challenge
asks us all to pay attention to our spending and become more financially fit.
the OBJECTIVE
It's time to pay attention and track your spending. Time to stop wasting your money in favor of spending it wisely and saving for the future.

---
the ASSIGNMENT
Keep track of the amount of money you spend this week and make an infographic about your habits. When designing your infographic, get creative and find ways to save money next week!

the REQUIREMENTS
Upload a ,jpg file with a high enough resolution (at least 300dpi) to be seen clearly here. We'll take submissions through Tuesday, January 31. The winner will receive a GOOD t-shirt and year's subscription to the magazine.