Articles
Winner: Make an Infographic of Your Weekly Spending
We challenged you to track your weekly spending and create an infographic. Here's the winner.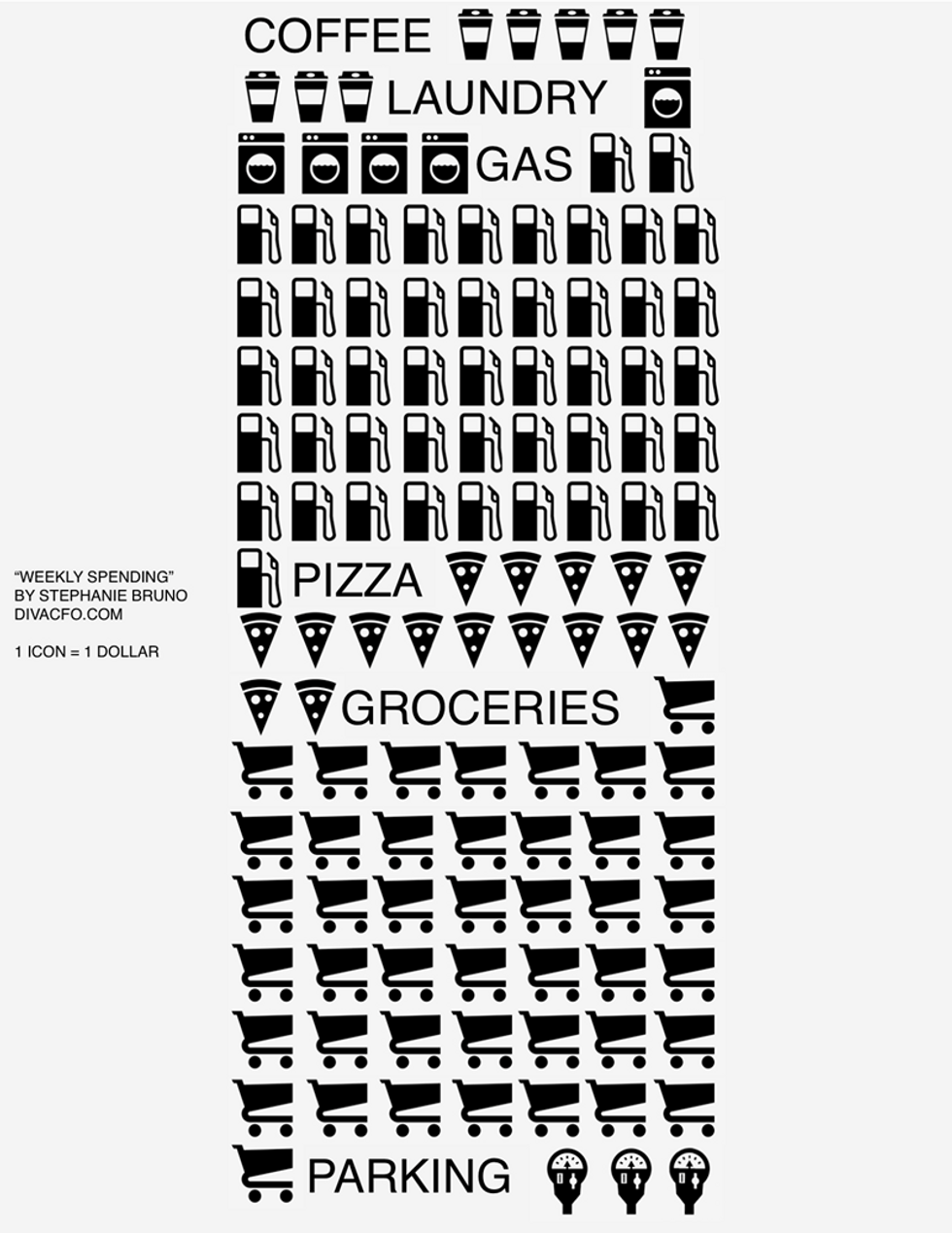 For our most recent challenge, we asked you to track the amount of money you spend in a week and create an infographic about your weekly spending habits. We received so many creative entries that we couldn't pick just one, so we asked GOOD readers to check out a few of our favorite submissions and vote for a winner.
---
We're thrilled to congratulate Stephanie Bruno, whose fantastic design, "Weekly Spending" received the most reader votes.
Bruno will receive a GOOD t-shirt and a year's subscription to our print magazine. Congratulations to her, and thank you to the GOOD community for voting for their favorite infographic.