Articles
Project: Show Us What Los Angeles Street Food Means to You
Show us the most colorful, diverse, delicious reasons to live in L.A. and you could win two tickets to the LA Street Food Fest.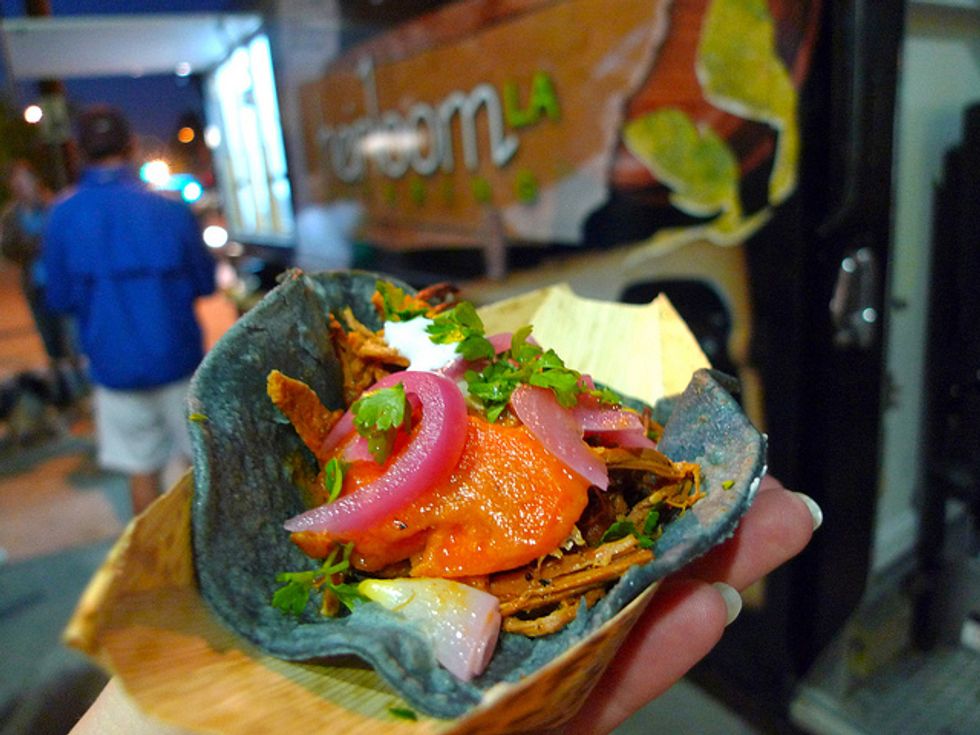 For decades Los Angeles has been celebrated for its plentiful, affordable cuisine served by vendors on the sidewalks of the city. Now, with hundreds of new food trucks hitting the streets, how has the L.A. street food scene changed? From the James Beard Award-winning chef who's now cooking in a mobile kitchen, to the family that owns a traditional taco stand, to the man with the quilted metal cart who has been selling you mango on that street corner since you were a kid, we want to see what you think of as quintessential L.A. street food—the most colorful, diverse, delicious reasons to love this city.
the THEME
What says "L.A. Street Food" to you? Is it a deep-fried taco eaten in a parking lot in East Los Angeles? Is it a bacon-wrapped "danger" dog served from a cart outside a Hollywood club? How about a locally-sourced burger grilled in an old moving van? Artisanal gelato in a retrofitted ice cream truck? A pupusa from the farmers market? A frozen banana on a stick? We want to see it all.

---
the OBJECTIVE
Send us a photo that epitomizes L.A. street food. It can be your favorite dish. It can be the long lines that form outside a truck. It can be the incredible street vendor who always serves your meal with a story. Show us what you think Los Angeles street food looks like.

the SUBMISSIONS
Please submit your photo and caption here. Include the name of the vendor or truck that served it to you, and the location or neighborhood if possible. By submitting, you'll be signed up for GOOD LA, our one-good-L.A.-thing-per-day email. Your photo can be in any image format, but it should be at least 800 pixels wide (if horizontal) or 600 pixels tall (if vertical) at 72 dpi. We'll take submissions now through Monday July 4. You may only submit one photo. The photo with the most votes will receive two VIP tickets to the LA Street Food Fest's Summer Tasting Event, coming up on Saturday, July 16 at the Rose Bowl.

Live in Los Angeles? Sign up for our one-good-L.A.-thing-a-day email and become a member of GOOD LA. You can also follow GOOD LA on Facebook and Twitter.