Articles
Recommended Viewing: Edward Burtynsky's Aerial Oil Spill Photos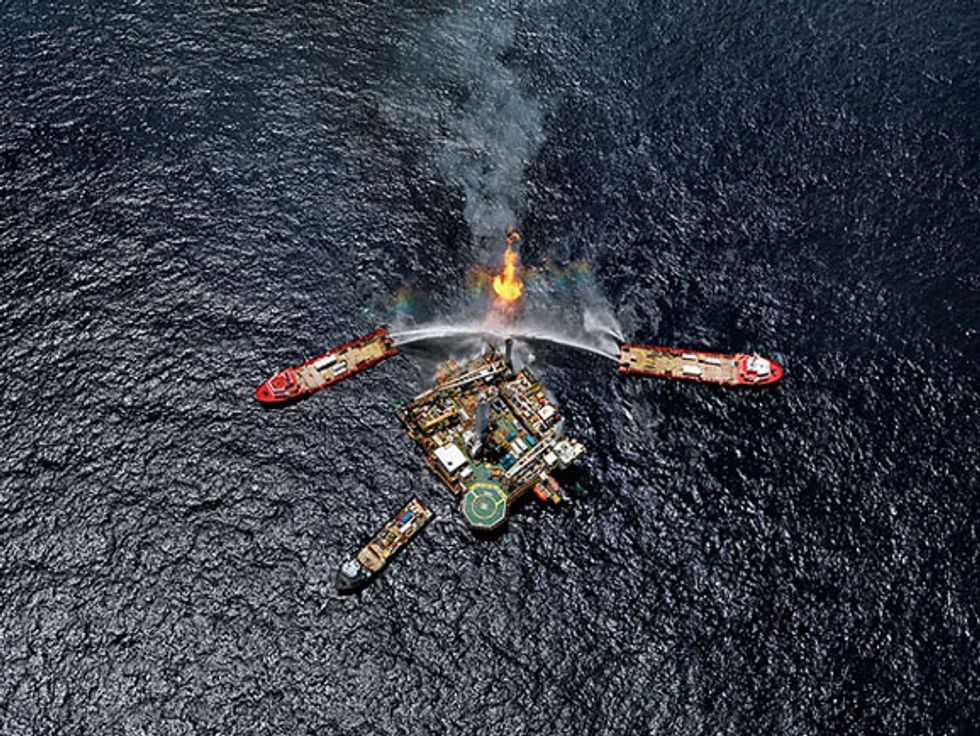 Flavorwire just posted
aerial photographs of the Gulf Oil Spill by Edward Burtynsky, whose
Oil
series explores the effects of the substance on our daily lives. The images, taken during Burtynsky's trip to the gulf in May, are just striking.
Flaming drilling platforms in oil-blacked seas remind us of potential for further mishaps, while mile long oil slicks recall the damage already done; cargo ships disperse chemicals into the spill, causing the water and oil around them to shift into abstract realms; and marsh island are surrounded by the black gunk, while riptides carry it to distant places. Premiering at Nicholas Metivier Gallery in Toronto, the photographer's hometown, on September 16, photographs from the Oil Spill series share space at the gallery with Burntynsky's Pentimento images, which documents the crude process of dismantling massive ships by hand on the beaches of Bangladesh.

---

\n
Learn more about the 2005 Ted Prize-winning photographer at his site.