Articles
Reinventing R&B History for the New Century
How Raphael Saadiq honors the past and blends in the present\rThe Way I See It (Columbia), the third solo album by Raphael Saadiq, is one of the more formally intriguing I've heard in a while. On it, a highly respected R&B veteran directly mimics soul music as it sounded in the decade prior to disco.\r\rSaadiq,..\n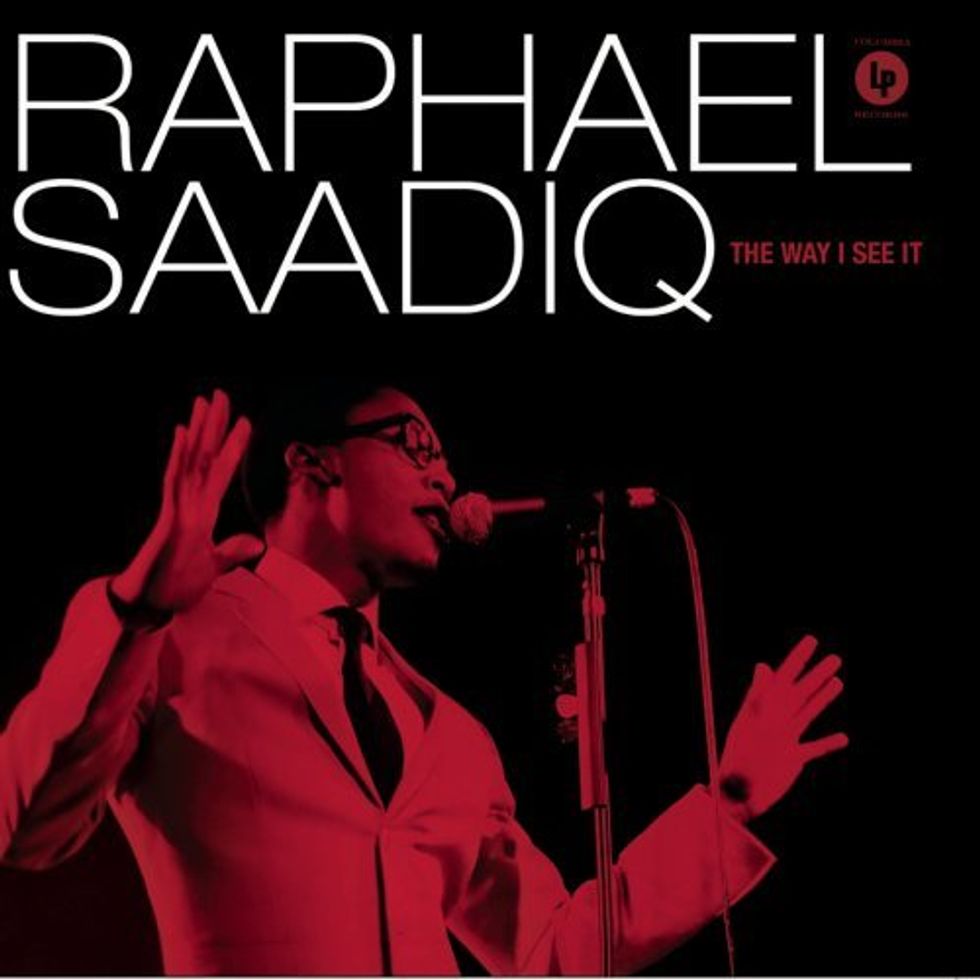 ---
How Raphael Saadiq honors the past and blends in the present
The Way I See It
(Columbia), the third solo album by
Raphael Saadiq
, is one of the more formally intriguing I've heard in a while. On it, a highly respected R&B veteran directly mimics soul music as it sounded in the decade prior to disco.Saadiq, 42, began his career as Raphael Wiggins-though he was born Charlie Ray Wiggins-in Oakland, California's
Tony! Toni! Toné!
, which he formed with his brother Dwayne and cousin Timothy Christian Riley. The band's first hit, "Little Walter," came 20 years ago. It was frisky new jack swing on its surface with a notably clear-voiced, excitable lead singer; underneath, it was a rewrite of "Wade in the Water." It was a hint that Saadiq, the group's leader and main songwriter, had a knack for making old things sound fresh. T!T!T! made more hits through the first half of the '90s, most notably 1990's "Feels Good" and 1993's "If I Had No Loot." Both records remain distinctively of their era yet seem timeless.The group's fourth album,
House of Music
, however, brought a subdued band name: Tony Toni Toné. Gone were the whimsical exclamation marks. The cover, a relatively somber black and white affair, featured a photo of the band (with backing musicians) sitting on benches, holding instruments. This was a grown-up album-a soaring, beautifully written and performed tour de force of a host of historically attuned R&B styles. The opening number, "Thinking of You," is the most audacious-and most accurate-Al Green impersonation ever recorded. Saadiq's gift for channeling the classic and converting it into the new was intensifying.From its cover shot of Saadiq in a suit and glasses recalling top-Temptation
David Ruffin
to the music's expert set pieces,
The Way I See It
could seem like a simple cash-in on the retro-soul sound that Amy Winehouse took pop. But Saadiq's been doing this all along, albeit with a marketplace-savvy contemporary veneer. Right now, though, expert mimicking of old styles sells, as Saadiq, who produces the records of husky-voiced British soul upstart Joss Stone, surely knows. (Stone sings a duet with Saadiq, "Just One Kiss," on
The Way I See It
.)
The Way I See It
opens like a vintage Motown album, with a sweet, mid-tempo drag called "Sure Hope You Mean It." The arrangement is precise:
Holland-Dozier-Holland
circa 1965, vibraphone notes hanging in the air during testifying-my-love verses, a
Marv Tarplin
-esque guitar leading the movement. "Oh Girl" is a shimmering
Stylistics
homage, right down to Saadiq's nasal vocal delivery, a la lead Stylistic Russell Tompkins Jr.
Curtis Mayfield
-era
Impressions
gets its due on "Keep Marchin'," from the song's guitar-led strut to Saadiq's fragile falsetto.Saadiq's isn't satisfied merely re-creating the sound for his period pieces; his style of anachronism requires a blend of subtle touchstones and references to the social engagement of the bygone era's R&B, as well. "Keep Marchin'" serves as a pep talk for leaving a bad relationship, while the song's title clearly alludes to the civil rights movement. Similarly, "Big Easy" marries early-'60s New Orleans big brass with lyrics centered around Hurricane Katrina: "Somebody please tell me what's going wrong/I ain't seen my baby in far too long . . . They say them levees broke, and my baby's gone."
The Way I See It
gets all the details right, both retro terms-arrangements, mix, ambience-but in R&B terms as well: rhythm, sensuality, emotion.