Articles
Ride Over to Bike Night at the Hammer Museum
When else can you ride through a museum on your bike? Or get it into an exhibit?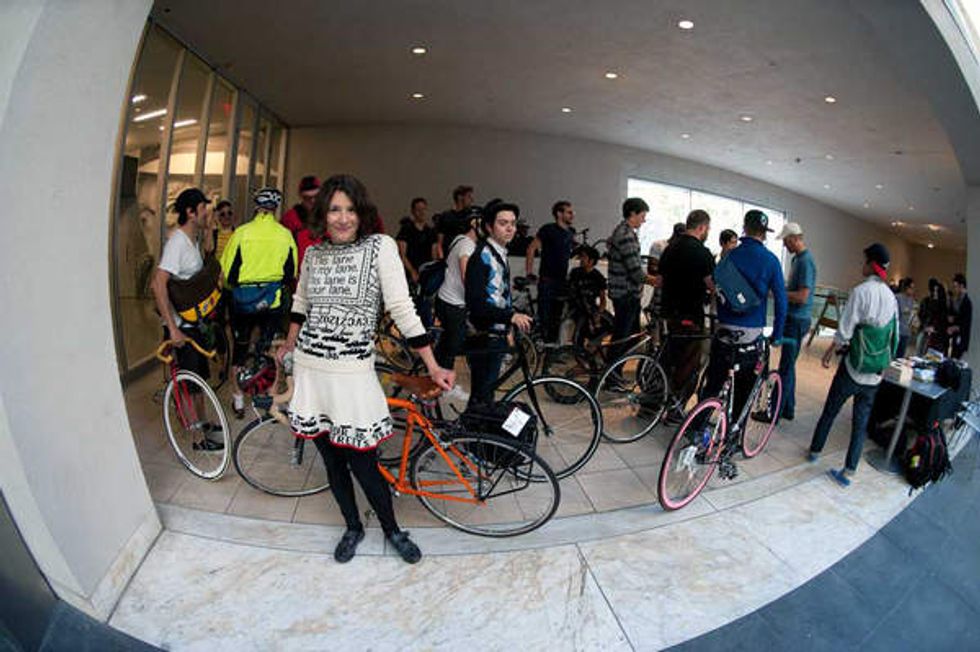 Whether you ride a fixie daily or pulled your old Schwinn out of retirement just for CicLAvia, here's a don't-miss opportunity to take your bike out for a spin: It's annual Bike Night at the Hammer Museum in Westwood this Thursday, April 14.
---
The event is particularly intriguing seeing that guests will be able to bring their bikes into the museum. After entering, you'll ride down a type of red-carpet ramp, showing off your wheels for the Hammer's curators, who will be hand-selecting the most beautiful bikes to be added to a temporary installation in the museum's courtyard. Time to spiff up those spoke cards.
[youtube]http://www.youtube.com/watch?v=JMeD9nrpfeY
Artist, cyclist, and witty knitter Lisa Anne Auerbach hosts the evening, which promises "cycle-centric activities," bike portraits, free vegan snacks, and—perhaps the most apropos art of all—a screening of the 1986 cult classic Rad. Extra points for whoever arrives on a BMX.
Attend the Hammer's Bike Night on April 14
Join a Midnight Ridazz ride to the event from East Hollywood
Live in Los Angeles? Join GOOD LA and we'll introduce you to more people, projects, events and ideas that are making L.A. work. We're also on Facebook and Twitter.