Articles
Romanticizing the Detective: From Sherlock Holmes to the Hipster Cop
Being a detective has always seemed cool.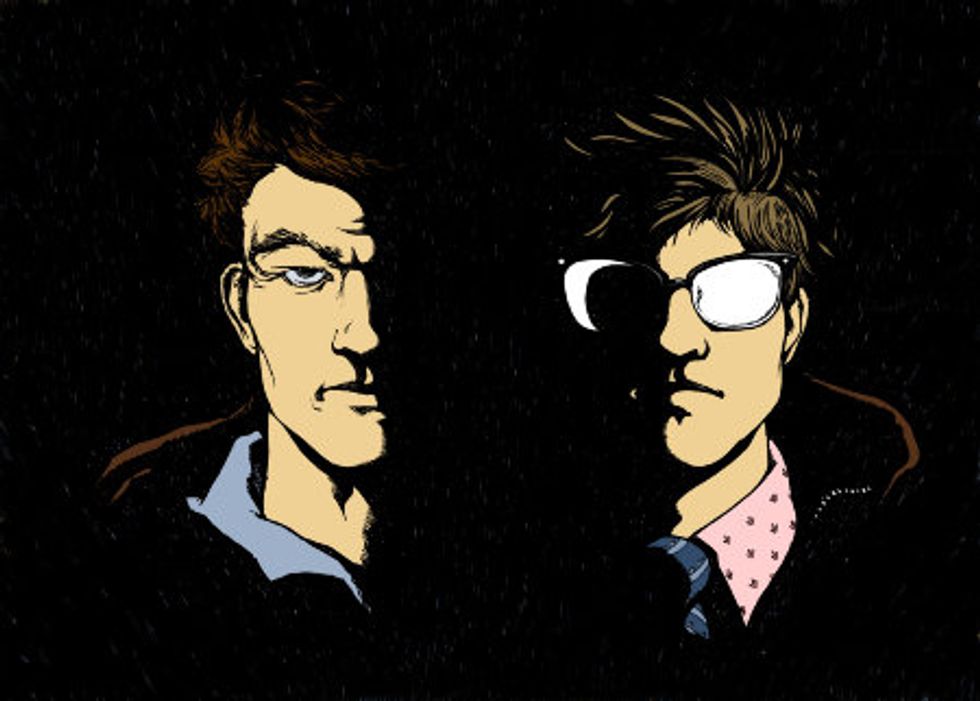 Being a detective has always been a badass career, at least in fictional settings. Think Sherlock Holmes, Philip Marlowe, or more recently, Jimmy McNulty, protagonist of the HBO series The Wire. His rogue approach to fighting crime demonstrated a passion for his work and his city, even when weighed down by failed institutions.
---
Despite the rampant corruption, the alcoholism, the racism, the boxy lieutenants' suits, the stale donuts, and the bureaucracy that seem to be a part of urban crime fighting, I never thought harder about applying for a degree in criminology than when watching McNulty in The Wire. In their fictionalized, ideal versions, detectives see that justice is served, make the system work, and bring police work out of the dark ages.
But I promptly wrote off the idea. That is, until I encountered the Hipster Cop, fresh-faced community affairs detective Rick Lee of Staten Island, whose smart fashion and chill presence at the Occupy Wall Street protests turned him into a meme just in time for Halloween. He rocks nerdy glasses and narrow ties. He patrols SoHo. And he's proved that the clothes make the man, even when that man's a cop. As he told GQ:
You have to know your audience. The people that I serve in this community are a lot like me. I don't necessarily fit the stereotype of the word "cop." So when they see that I dress kinda cool, wear thin ties, look trendy, it breaks a lot of walls down initially to get the bridge building started. It actually works. People go, "Wow! You wear Burberry. You wear Ralph Lauren. That's cool."

\n
So fashion makes a difference when protecting and serving. It's a new twist on the McNulty case for detective work, and that's fine by me.