Articles
Sony's New Scrappage Scheme: Yay?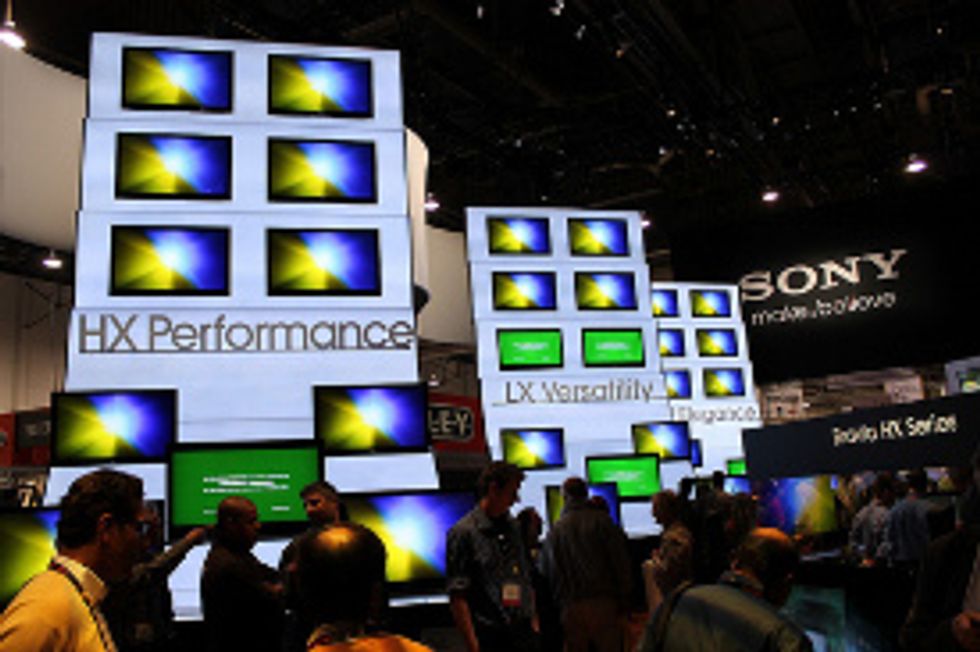 ---
Sony UK has
announced
a new "scrappage scheme" in an effort to get people to upgrade their entertainment systems in advance of the World Cup.
The Guardian reports
:
The scheme applies to TV, DVD-R, Blu-ray, home theatre, camera and other ranges, and offers a discount of up to £150 when old products are exchanged for selected new Sony models.

It aims to help reduce the mounting problem of TVs and other large electrical equipment being dumped by consumers in landfill.


Fine, but it doesn't aim to reduce the number of TVs that get produced and bought, nor the rate at which they're replaced. Sony would love to see those numbers soar (and do you think that would make the landfill problem better or worse?). So this isn't really about landfills. It's about selling TVs. And furthermore, their press release doesn't even tell us what Sony is doing with these old TVs. Do they get shipped to China to poison people or responsibly recycled?
If you really need a new TV (and you live in the United Kingdom), this looks like a nice sale. And you can't blame an electronics company for trying to spur sales. Fish gotta swim. Just remember that
not buying a TV
is still much, much better vis a vis our landfills.
Image: New Sony LCD TV's, a Creative Commons Attribution (2.0) image from krynsky's photostream