Articles
Feast Your Eyes: How Starbucks's New Trenta Compares to Your Stomach's Capacity Starbucks Trenta Is Bigger Than Your Stomach
How big is the latest iced coffee offering? Bigger than you think.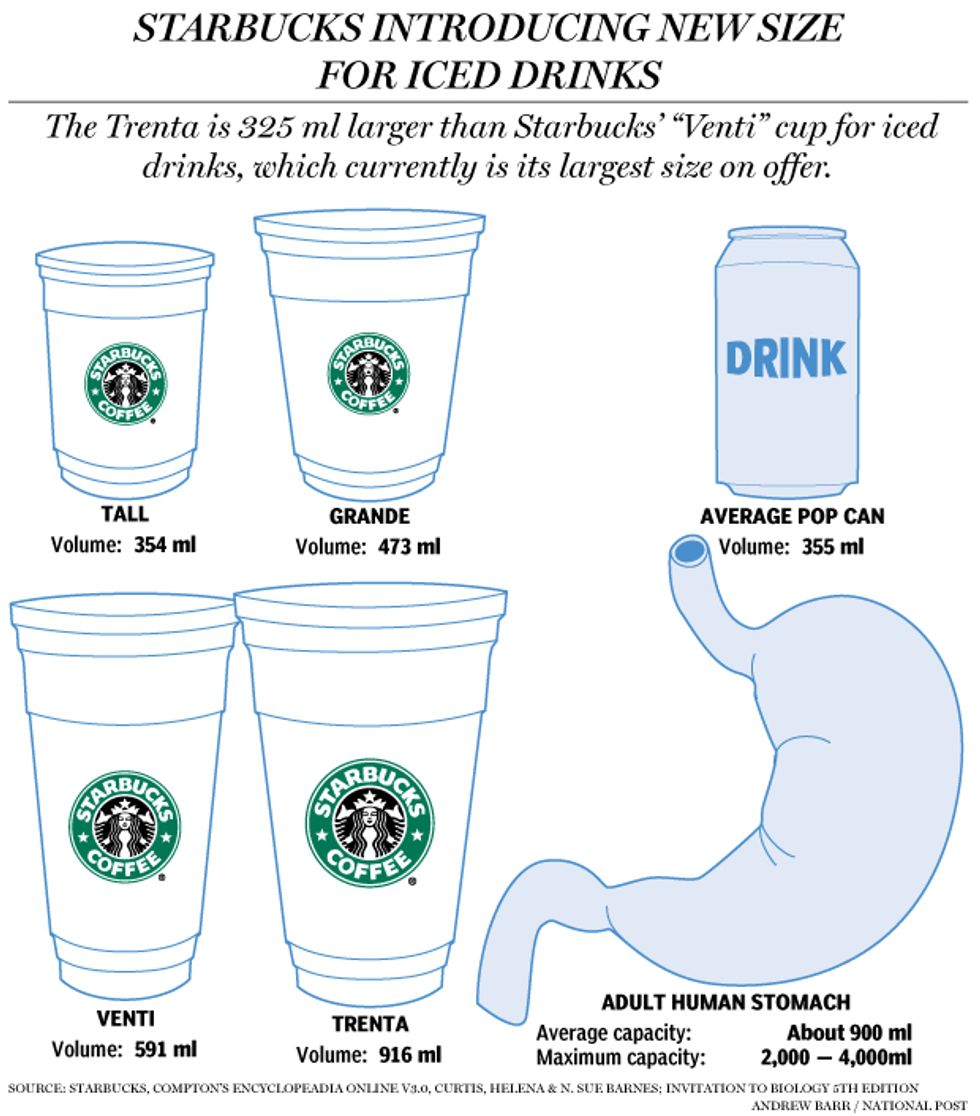 Today, Starbucks rolls out its belated entry into the super-size category, the bladder-bursting Trenta (that's "thirty" in Italian)—31 ounces of iced coffee, milk, and sugar—in 14 states across the south. The coffee-drinker's version of the Big Gulp will also be coming to California on February 1 and will become available nationwide by May 3.
---
Not only does the drink contain the caffeine equivalent of four cups of coffee, but, as the excellent graphic from Canada's National Post demonstrates, it's nearly equivalent to the average stomach capacity and about a quarter the volume it could take to rupture your stomach.
What I wonder is how effective these kinds of illustrations might be as part of nutrition labels. What do you think?
Illustration: Andrew Barr/National Post