Articles
That Cigarette's Banned on Campus
Itching for a smoke break between classes? If you attend a CUNY school, you're going to need to get totally off campus.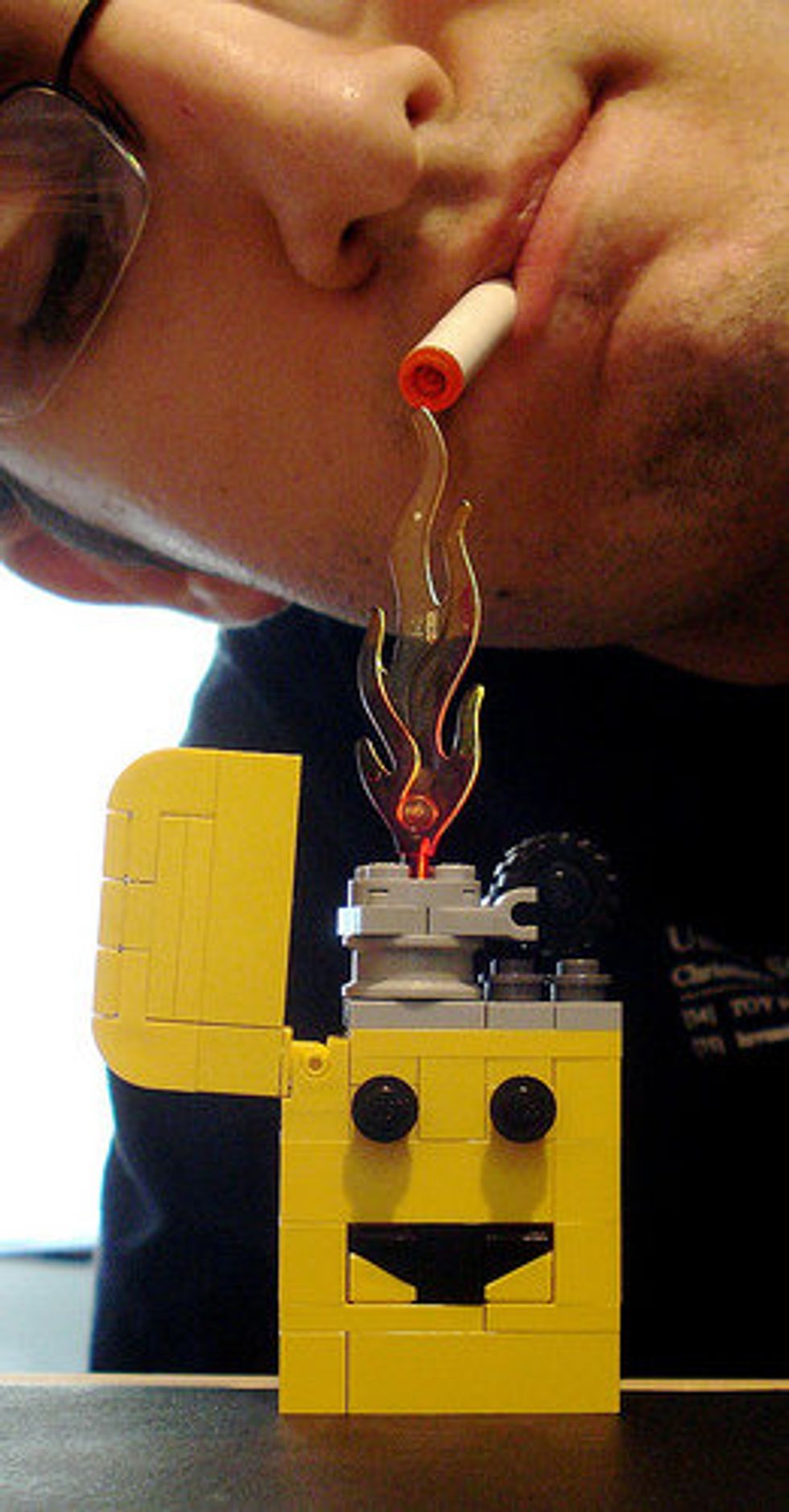 Itching for a smoke break between classes? If you attend one of 23 City University of New York campuses, you're going to need to get completely off campus. At least, that's what a vote last night by the CUNY Board of Trustees decided. The CUNY system joins 420 other campuses nationwide that ban puffing on tobacco anywhere on school property.
The vote was considered a mere formality since the university made its views on smoking, and its responsibility to its students' health, clear last summer in an open letter on the school's website. CUNY just opened a new school of public health focused on the "prevention of chronic diseases and reducing health inequities." Given that, the school feels they have "an opportunity—and a responsibility—to set new standards for healthy universities."
---
In case something went awry with the vote for all 23 campuses, the College of Staten Island planned to enforce the ban anyway—and smokers there said it's discrimination.
Student Rob Assini told New York Press that smoking's a choice that adults have the right to make, "and if people choose to do so, especially in a highly stressful environment such as a college environment, and people feel the need to blow off steam by smoking, then I feel they should be free to."
Unfortunately for Assini, neither his smoking habit nor his opinion are shared by most CUNY students. Eighty-five percent of students in the system don't smoke tobacco and plenty more want to stop. The ban also reflects the priorities of the NYC Health Department which hopes to ban smoking at public parks and beaches, and, as Gothamist snarkily notes, "within 500 yards of Mayor Bloomberg."
photo (cc) via Flickr user Profound Whatever