Articles
The Double Down: How Unhealthy Is It?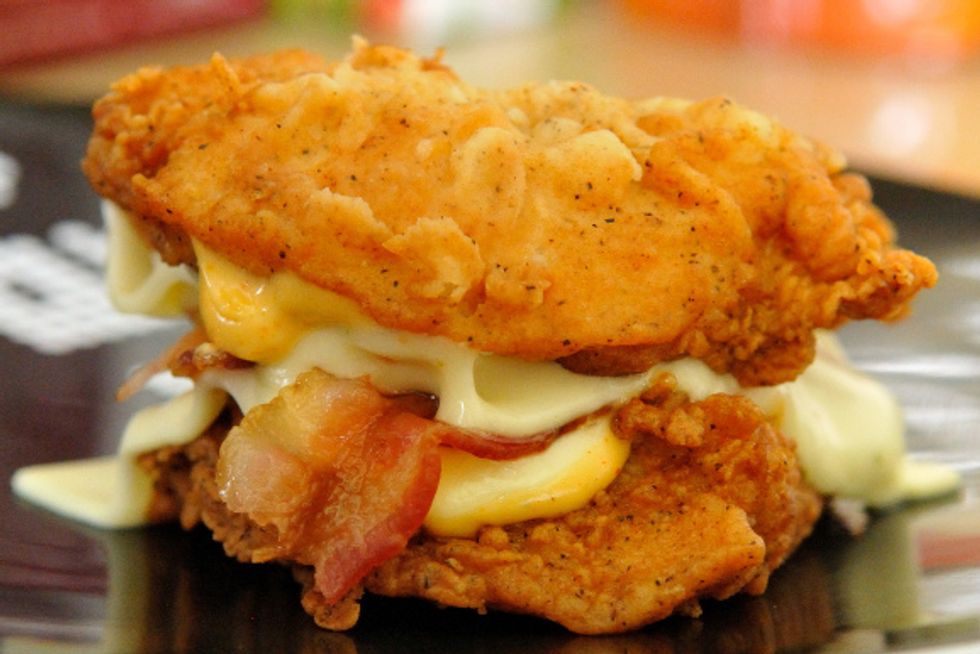 The picture above is of KFC's new
Double Down sandwich
. If you haven't heard of this thing, here's the official description: "This one-of-a-kind sandwich features two thick and juicy boneless white meat chicken filets, two pieces of bacon, two melted slices of Monterey Jack and pepper jack cheese and Colonel's Sauce. This product is so meaty, there's no room for a bun!"
There is, of course still room for a bun. It would go above and below the meat,
like on any other sandwich
. But that's not the point. The whole thing is an attempt to make eating chicken seem more manly and to cash in on the internet popularity of culinary
monstrosities
like the Turbaconucken and corn dog pizza.
But given that they have "replaced" the buns with chicken, one might wonder how unhealthy this thing is. And Nate Silver is ready with the answer:
It's not that bad
. (Note: It'd probably be worse for you with buns.)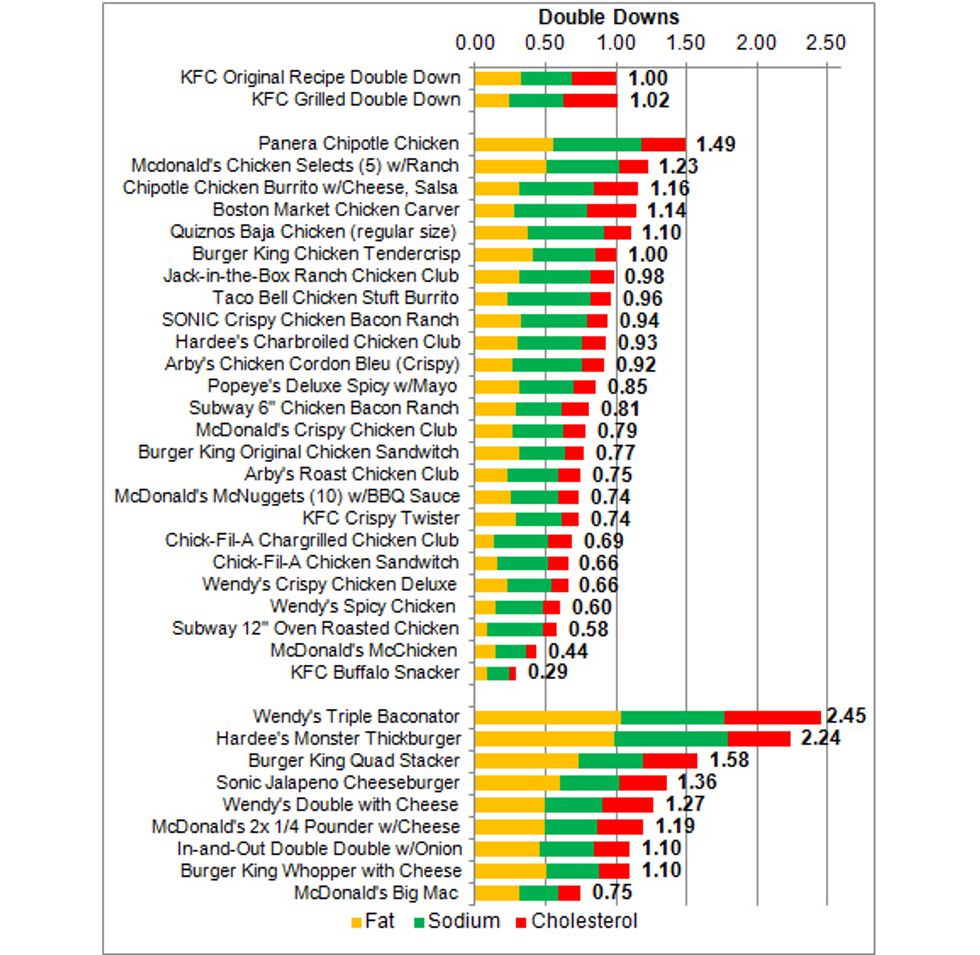 ---
So it's got more bad stuff in it than most chicken sandwiches, but so does a loaded burrito from Chipotle. It's the burgers you really want to watch out for when it comes to your health. But that doesn't mean that the Double Down will be a satisfying gastronomic experience. And
according to The New York Times' Diner's Journal blog it won't
.
Image: KFC Double Down "Sandwich", a Creative Commons Attribution Share-Alike (2.0) image from saechang's photostream