Articles
The Great American Teach-Off: Round Two Voting Starts
We're down to eight teachers competing to win a $10,000 classroom grant. Vote now to make sure your favorite teacher makes it to round three.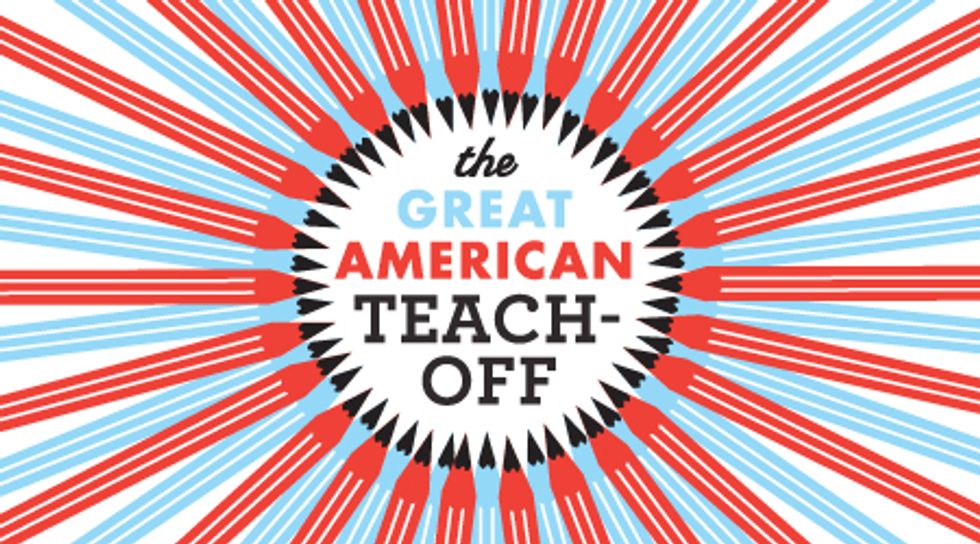 This post is in partnership with University of Phoenix
Last week, we launched the first voting round for the Great American Teach-Off with ten of America's most innovative teachers. After one week and thousands of votes, click here now to see which eight finalists still have a chance to win a $10,000 classroom grant. The competition is only going to get fiercer as each week goes by, so be sure to cast your votes every day this week.
---
Each Monday at 9AM from now through November 7, we'll upload a new video from the finalists. Click here each week to watch teachers responding to a new question about education, then vote for your favorite educator to advance to the next round.
You can vote up to once a day. The two teachers with the fewest votes each week will be eliminated, until we have one last teacher standing.
Click here to see the ten finalists answering this week's question: What are you doing in the classroom to make a difference? Then, vote for your favorite andspread the word.