Articles
The Planters Nutmobile Gets an Eco-Revamp
Look: It's a giant rolling peanut with solar panels, a wind turbine, and a biodiesel (but not peanut powered) generator.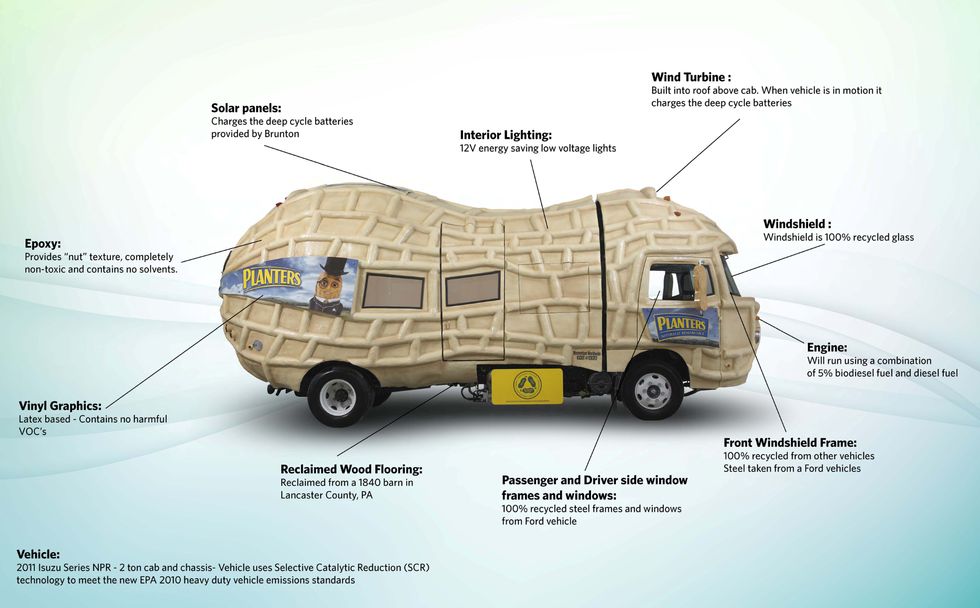 The Planters Nutmobile has gotten an eco-makeover just in time for its debut tonight at the Global Green Oscars preparty in Los Angeles. The peanut shaped rolling brand ambassador now sports all manner of green energy accoutrement: There are solar panels for interior LED lights, reclaimed wood floors, a wind turbine, and of course, a biodiesel generator for some of the nut's power needs. The engine still runs on plain old petroleum diesel though, getting about 10 to 15 miles per gallon.
---
Now, food shaped automobiles are certainly good fun. Do you remember doing a double take at the Oscar Meyer Weinermobile? But as far as marketing methods go, they aren't the cleanest—since they are essentially gas powered billboards.
So it's nice to see Planters using the nutmobile for environmental education. After all, a company called Planters should want to cater to, well, people who like plants. After the Oscar party, the rolling snack will head to New Orleans, one of four cities where Planters is building "groves" that transform vacant land into peanut-shaped urban parks. They are designed by Ken Smith, who did the design the Museum of Modern Art rooftop garden in New York City.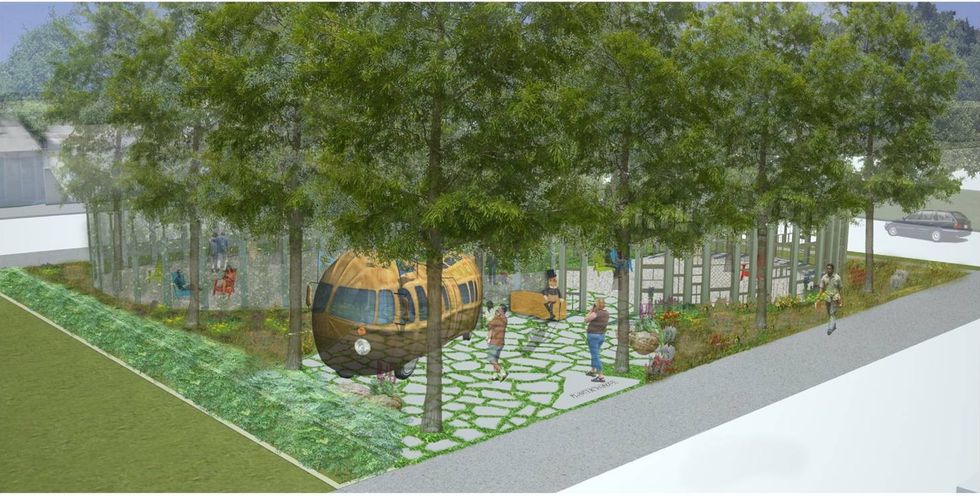 According to a statement, each "grove" will be built, in part, with reclaimed materials, and will use native trees and plants. Neighborhood planting and community-based activities will be encouraged throughout the year.
More details here, including how the groves will be built with volunteer power.
Now, if only the Planters nutmobile could be powered by peanuts!
Images: Planters