Innovators
The car of the future is so green, it has a garden beneath the hood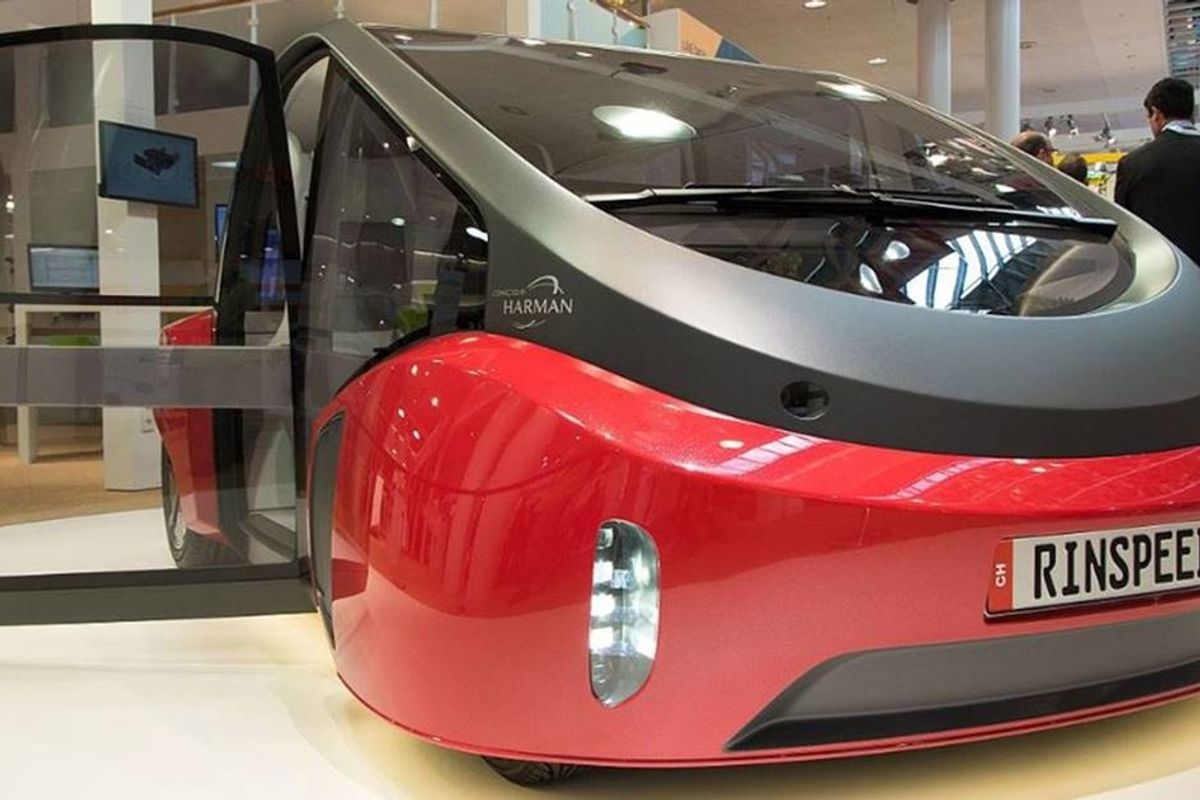 Swiss auto manufacturer Rinspeed has a released a new concept car called the Oasis that's jam-packed with every feature you could possibly want — plus some you didn't even know you needed — including a garden beneath the hood.
Most importantly, it provides the industry with a glimpse into the future of transportation. The car is great for the environment, has incredible safety features, and can senselessly integrate into its passenger's lifestyle via artificial intelligence.
The Oasis is an electric car designed for personal ownership or as a self-driving, ride-sharing vehicle. Its hatchback design is almost completely see-through and it has a 5K display screen.
In the future, when everything is self-driving, the Oasis' steering wheel can be turned into a table, so you can start work early on your morning commute. It has a top speed of 80 miles per hour and solar panels are integrated into the roof design.

---
The car also has an on-board "personal assistant" that uses artificial intelligence to link your personal social media accounts and calendar to the vehicle's navigation system and real-time traffic information. that way you're sure not to miss any appointments or show up to work late.
If the car battery runs low, no problem: a robot with a fresh one will be on its way.
It also has a heads-up display to help you maneuver the vehicle through tricky turns.
The car can also sense when traffic lights have gone from red to green.
It alerts you when obstacles, such as people, are in front of the car.
When entering the vehicle, you're greeted with a light display.
The car shows its commitment to sustainability by having a garden beneath the hood that has enough space for growing radishes or even little Bonsai trees.
"Urban gardening on wheels as a new trend? A little bit out there? Maybe. But as always, the creation of Swiss mobility innovator Frank M. Rinderknecht is an oasis for inspiration in the otherwise rather expansive automotive wasteland," the company said.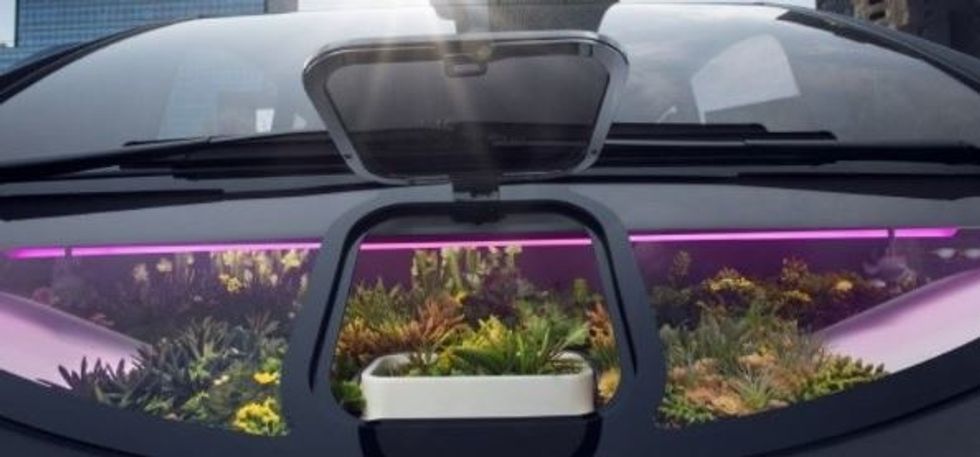 via Rinspeed
The car made its debut in 2017 at the Consumer Electronics Show and the Detroit auto show. Currently, there are no plans to mass produce the Oasis, but it's given automakers a lot of great ideas to consider when planning the future of transportation.