Articles
The Smoking Gun in the Kitchen
A new art project reveals the criminals behind our food. On March 12, 1942, Donald Smith, a cook in Iowa, was arrested on...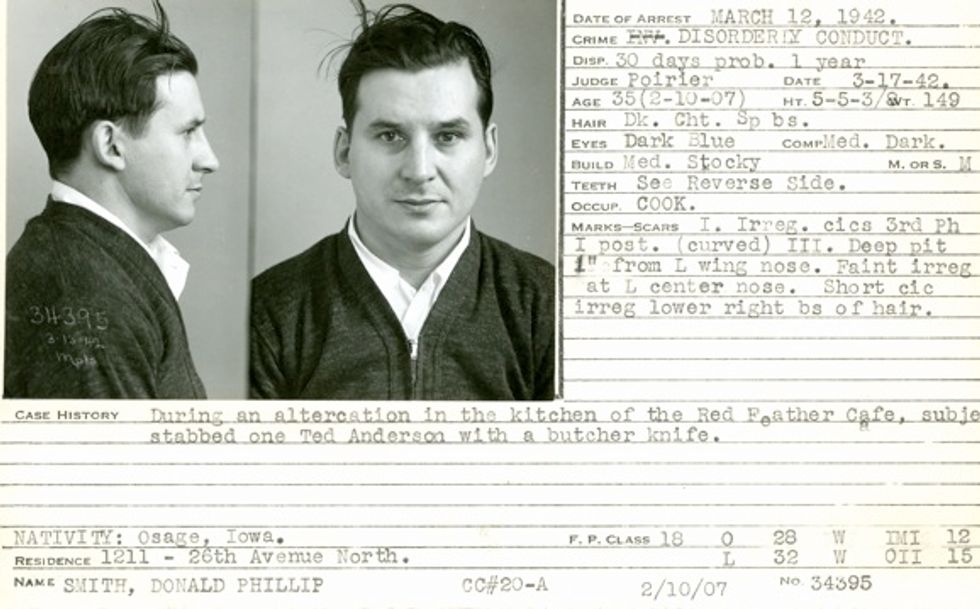 A new art project reveals the criminals behind our food.
On March 12, 1942,
Donald Smith, a cook in Iowa, was arrested on charges of disorderly conduct. His case history describes his crime: "During an altercation in the kitchen of the Red Feather Cafe, subject stabbed one Ted Anderson with a butcher knife."
Maybe bad-ass chefs like Anthony Bourdain and David Chang aren't really anything new. Restaurants have seedy, sometimes violent, underbellies. And sometimes, cooks get caught doing what they shouldn't.
Four years ago, Dr. Lou Jacobs found a mug shot and started collecting original images from the dark side of the food world. He found bartenders, cooks, and waiters who had been pushed over the edge and were accused of murder, theft, pimping and pandering, and drunken and disorderly conduct.
I talked with him about his show, "Food Industry Mug Shots 1899-1954," which open Friday at
Rabelais Books
in Portland, Maine.
GOOD
:
Why did you start collecting these?
Lou Jacobs:
I wanted an antique butcher knife and I was searching online, "old butcher knife" or something along those lines, and this mugshot popped up. Donald Smith was the first one that I found. It was just because the keywords in the search matched. And it wasn't what I was looking for, but I thought, 'You know, this would be an interesting thing to collect.'
G:
But you're not a chef or a food industry insider?
LJ:
I'm a chiropractor. I went to China and I studied cooking there. And I've got quite a bit of history in cooking.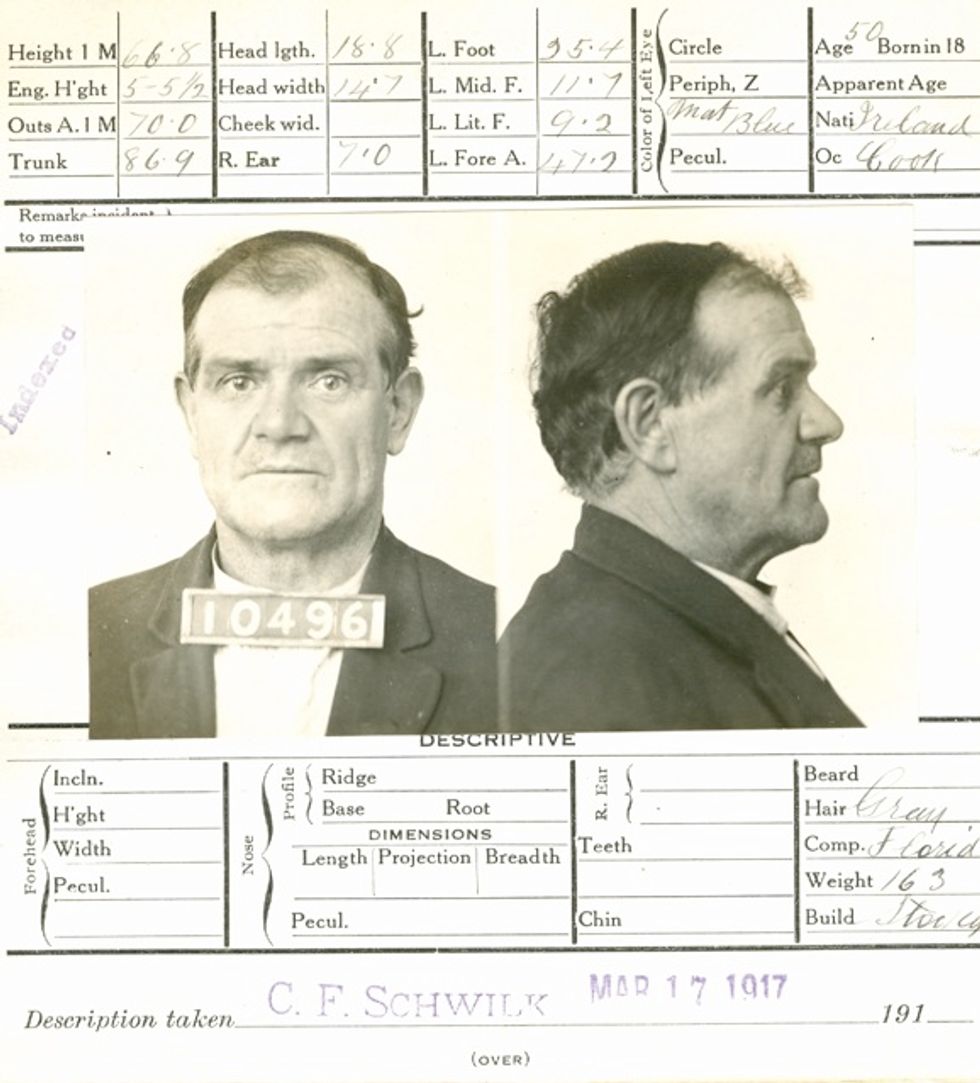 ---
G:
And you've noticed that all cooks are really mean?
LJ:
No. I kept collecting mostly because I had put these photographs up on the wall where I lived and people started commenting on how weird they were. I've toyed with the idea of opening up some kind of little restaurant and throwing them on the walls, or having them available to someone who's restaurant they would fit into nicely.
G:
Do other chiropractors see this as deviant?
LJ:
I don't think anyone thinks twice. Lots of doctors are into collecting weird stuff. There's sociological studies done on people that are really interested in science, where we have our professional lives that are very scientific, and our personal lives tend to be filled with food and art and beautiful visual things.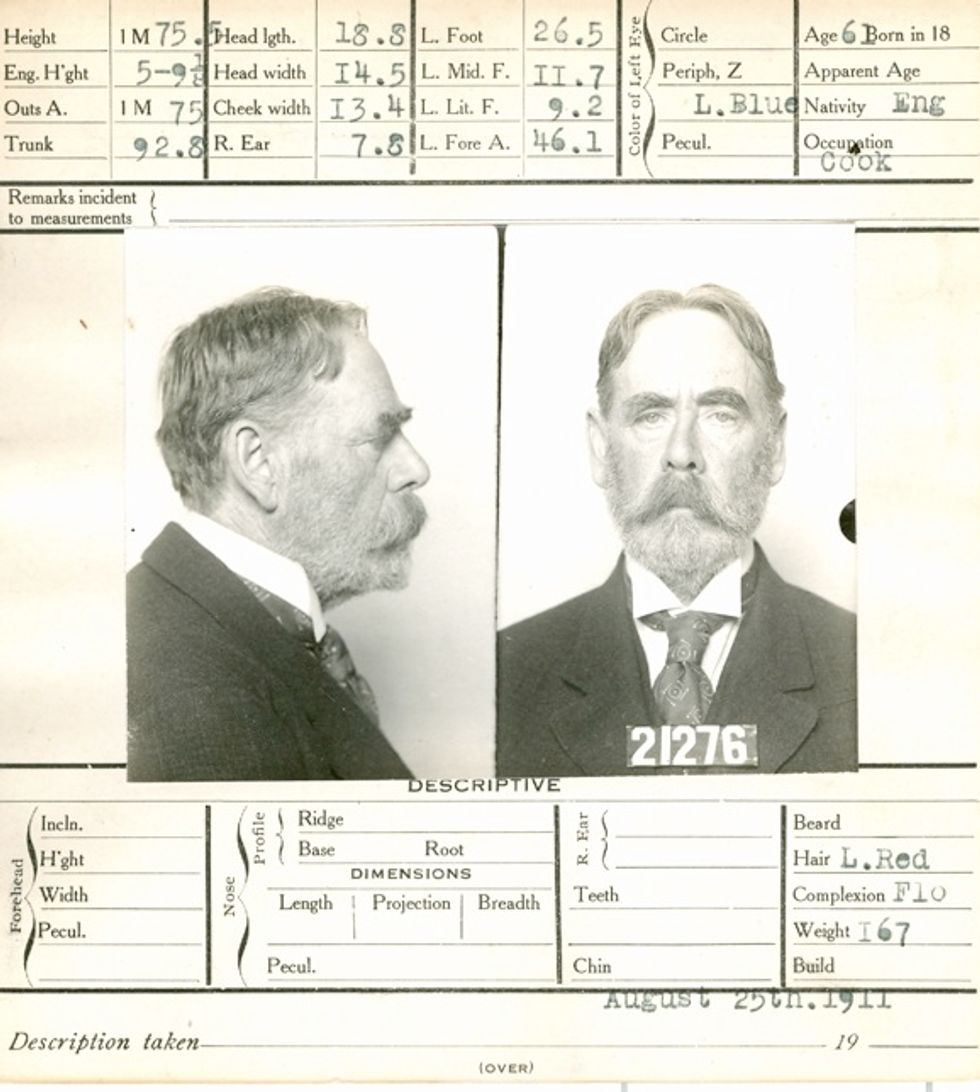 G:
And as far as these cooks and bakers and waiters, are they anomalous or unusual?
LJ:
I think it was just par for the course. People don't change. It was the same deal then as it is now, although it does seem as though there's a lot more remorse in their eyes. There are a few that are completely cuckoo looking, but most of them, you look at and you think, "This guy really knows that he screwed up."
G:
Do you have any mugs from cooks nowadays?
LJ:
I was hoping that I could find Martha Stewart. I don't think that's going to happen. And besides, most of them are probably digital. But I haven't looked up Anthony Bourdain.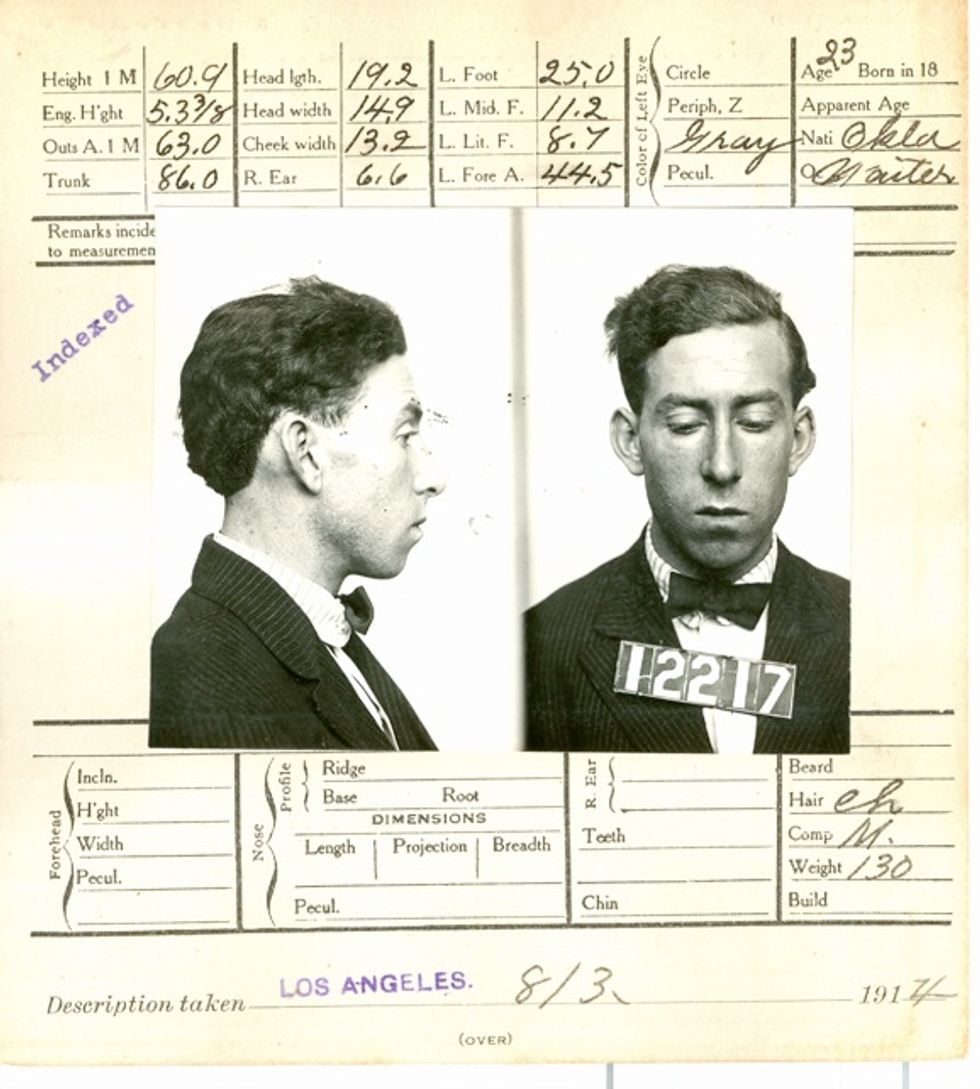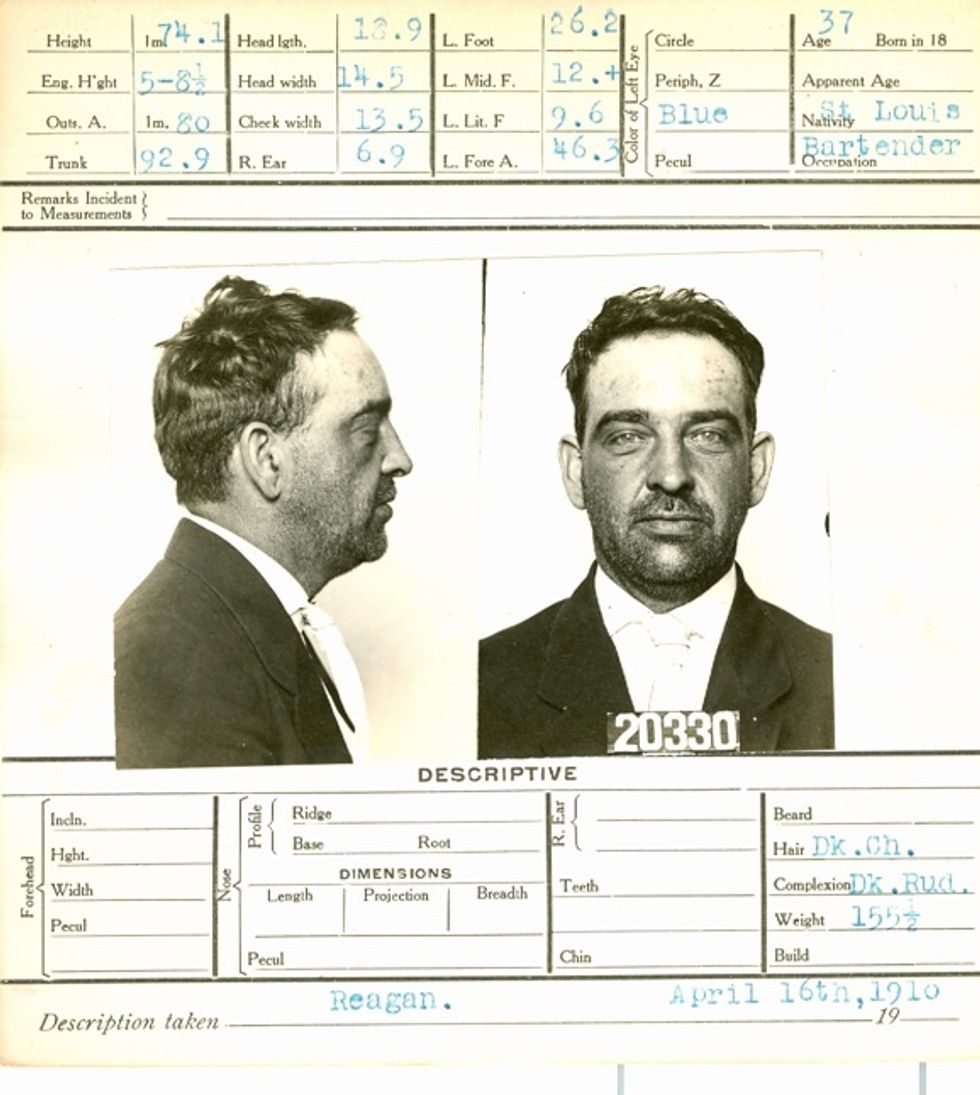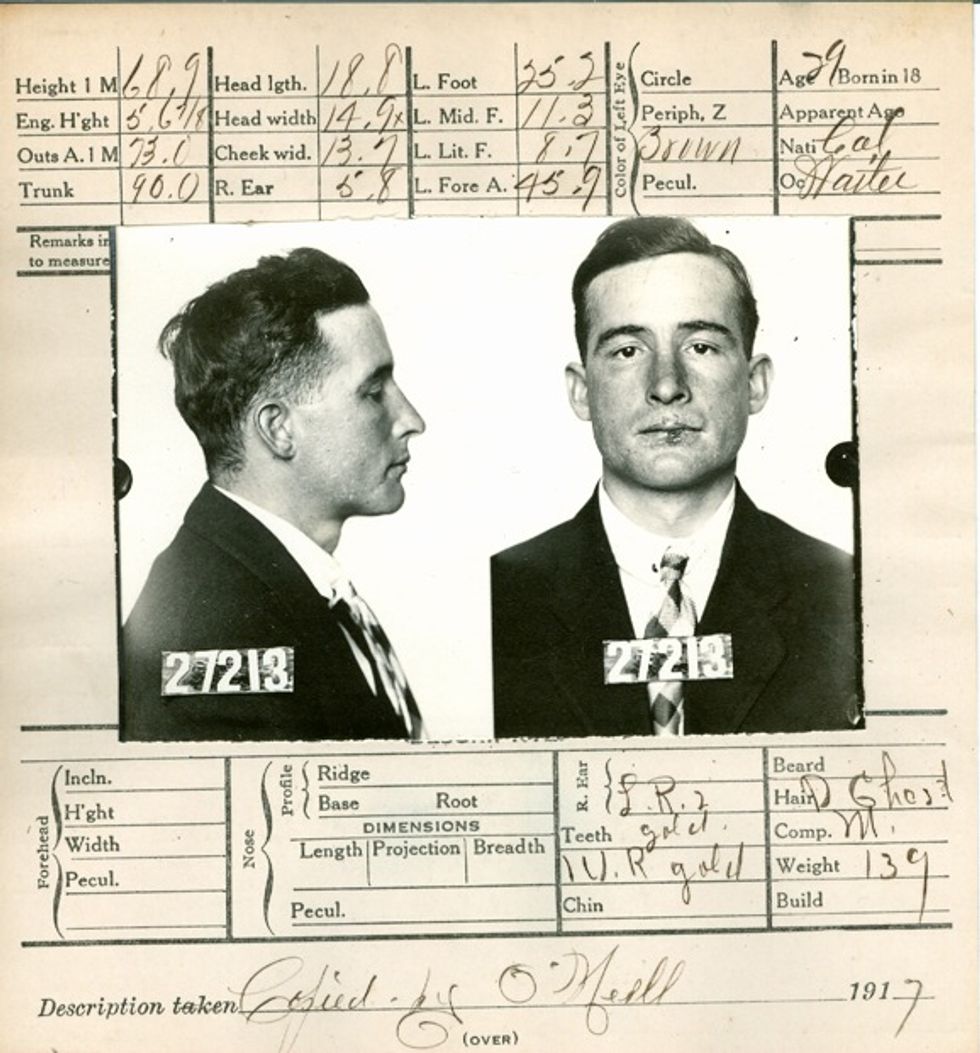 All photos courtesy Dr. Lou Jacobs.Correction: This piece previously misidentified Dr. Jacobs and Dr. Robbins. We regret the error.