Turn The Subway Into A Digital Gallery With Your Smartphone
A group of NYC creatives are replacing boring subway ads with eye-catching GIFs.
02.26.15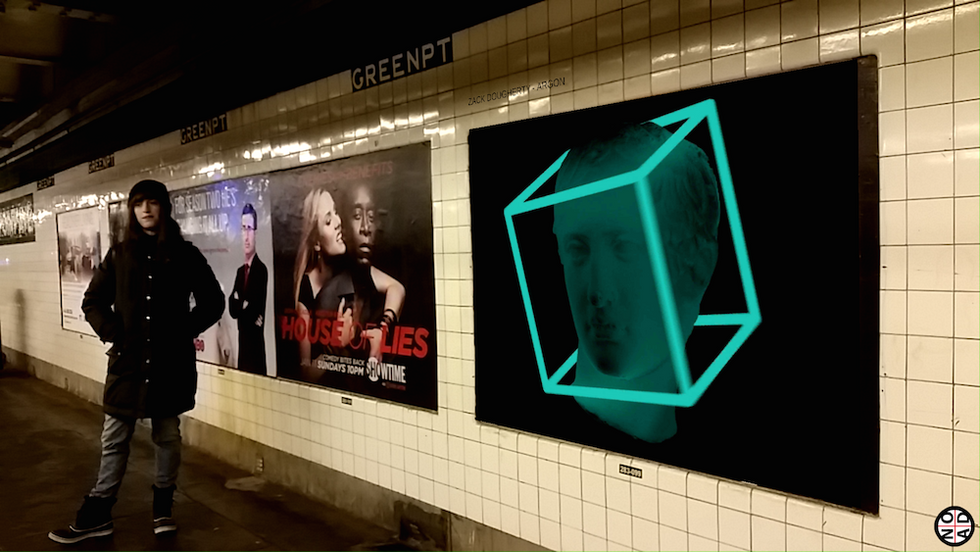 What if billboards didn't have to be boring? This is one of the central questions posed by NO AD, an augmented reality app by Re+Public that "replaces" static subway signs with moving, digital art when activated. Recently Re+Public (an ongoing collaboration between PublicAdCampaign, The Heavy Projects, and The Subway Art Blog) turned the entire NYC subway system into a makeshift gallery with a digital exhibition of 39 GIF artworks, viewable only by smartphone. Called Bob-omb, the exhibit features some of the most influential names in GIF-able moving imagery, including Caitlin Burns, James Kerr – Scorpion Dagger, Molly Soda and Zack Dougherty. Masterminded by RJ Rushmore of Vandalog, the project is about re-imagining the potential for art in public spaces. "I'm excited to do a project where viewers aren't just thinking about the art, they're also thinking about the way it's displayed," Rushmore recently told The Creators Project.
---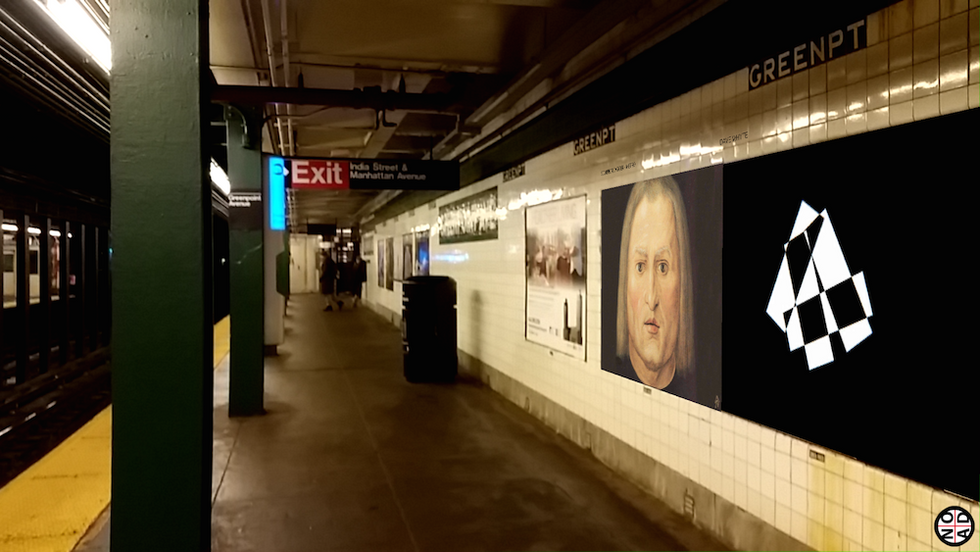 Jordan Seiler, who manages PublicAdCampaign, thinks the exhibit will have broad implications for the future of design and technology: "Ultimately NO AD is about replacing the glut of commercial messages in public space with more productive imagery, understanding that wearables will make NO AD a viable real world ad blocker in the not too distant future."
Though the exhibition holds promise for the future of public art, Rushmore's goals are fairly modest: "I just want people to crack a smile and have a slightly less shitty commute."
Articles