Articles
Wanna Give Back? Get the Inside Track on Mentoring in L.A.
A new event series sponsored by The People's Fleet invites nonprofits to share their work with the community. First up, Stoked Mentoring.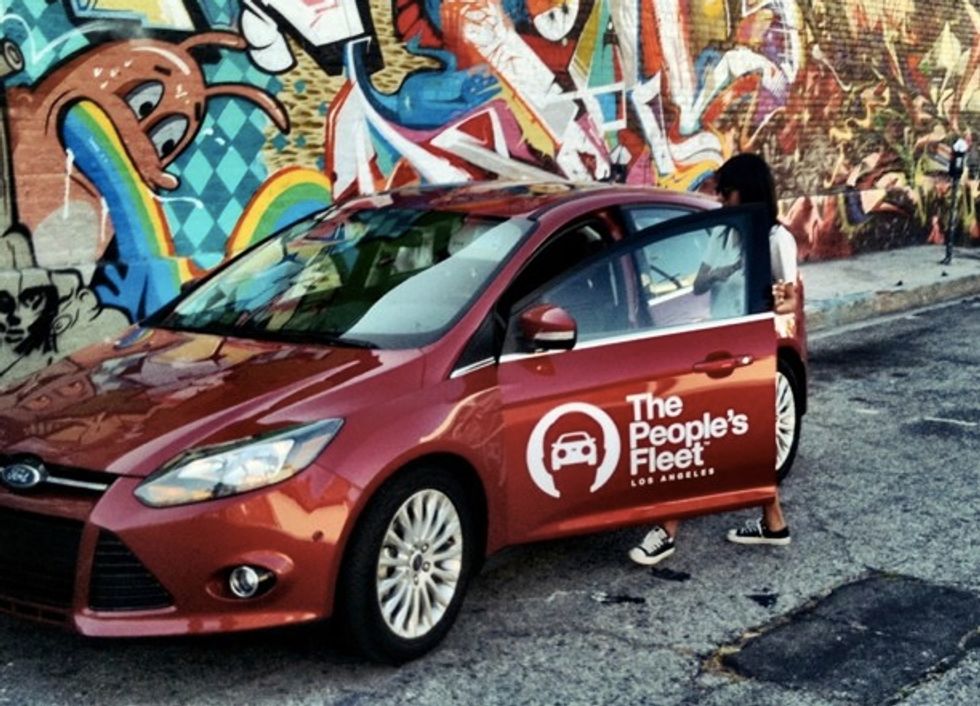 We've long been fans of The People's Fleet, a program sponsored by Ford that puts cars into the hands of worthy nonprofits across the city. As part of the program's presence here in L.A., The People's Fleet is hosting a series of events that bring local nonprofits together with the community. GOOD LA is happy to co-sponsor these four gatherings, which will each feature a speaker and opportunities for action.
---
The first event, coming up on Tuesday, July 19, features Stoked Mentoring, a local group that uses action sports to engage with at-risk youth. Actor and standup comedian Jonathan Drubner will be the keynote speaker, and there will be a screening of a short documentary about mentoring in Los Angeles. Want to support Stoked Mentoring right now? Go here to help them win $5000 from Ford to fund a series of "surf mentoring" sessions for inner-city kids.
The People's Fleet Community Gathering
Tuesday, July 19, 2011
440 Seaton Street (in the Downtown Arts District)
Los Angeles, CA 90013



RSVP for the July 19 event or check out all the upcoming events in the series. We'll see you there!
Live in Los Angeles? Join GOOD LA and you'll get one good L.A. story (like this one!) delivered to your inbox every day. And be sure to like GOOD LA on Facebook and follow us on Twitter.