Articles
A new initiative puts people in developing countries in charge of their lives and prepares students to be change agents.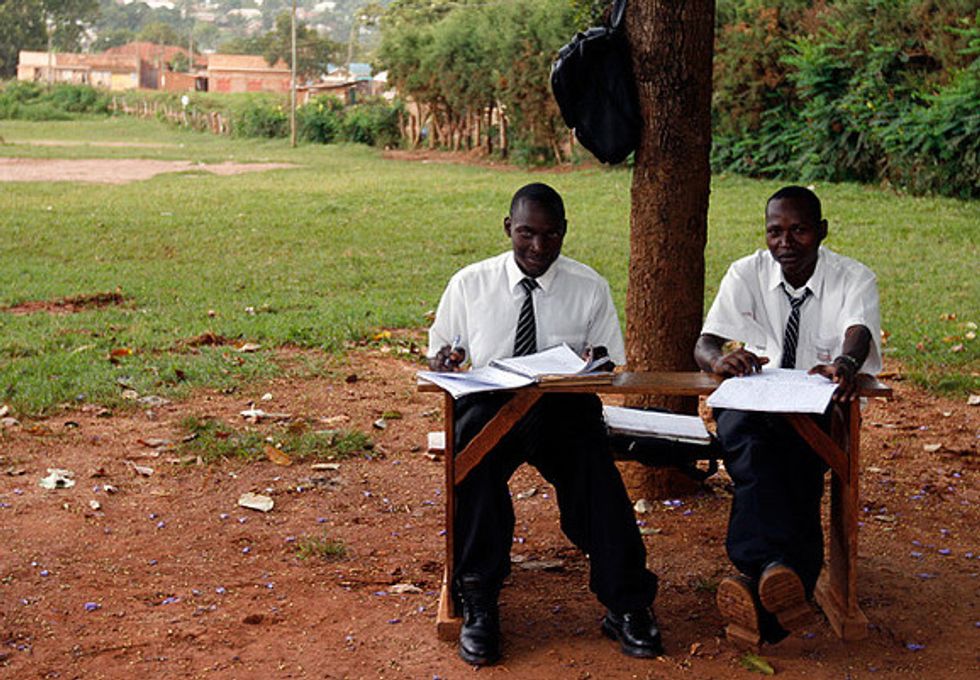 \n
A new initiative puts people in developing countries in charge of their lives and prepares students to be change agents.
Recently, at the Clinton Global Initiative in New York City, the National Collegiate Inventors and Innovators Alliance announced the launch of the Global Innovation Initiative, a program designed to address critical problems in the developing world—access to health care, clean water, affordable energy, and communication—all in environmentally and economically sustainable ways.
---
Research has shown that the lives of poor people can be improved by providing them with access to technologies that they can use to create businesses, build wealth, and afford services like health care and education. The key is getting the right products into the right hands.
Here's the heart of the problem we need to address:
About 90 percent of the world's technological research and product design targets the needs of the richest 10 percent of the world's population.
So how do you go about changing decades' old design practices, and bring appropriate technologies to the people who need them most? We believe the answer lies in part with university students, and the way in which these young people are prepared for their working lives.
Through the Global Innovation Initiative, the NCIIA and its partners will build a network of more than 100 universities whose faculty and students will participate in online educator trainings, curriculum sharing, and the exchange of ideas and best practices. This network will train and support the next generation of STEM innovators and entrepreneurs, ultimately resulting in the training of 10,000 university entrepreneurs, and the creation of more than 500 new social enterprises.
GII will scale up NCIIA's existing Sustainable Vision program, which provides grants, venture development support, and training for faculty engaged in developing education programs that create and commercialize breakthrough technologies that can be used by poor people to improve their lives. Presently, the program funds more than 40 projects in 30 different countries.
The Global Innovation Initiative reflects the growth of science and technology as the driver of opportunity to create market-based solutions that help address critical global challenges. Over the past 15 years, NCIIA has worked with hundreds of U.S. universities, and thousands of faculty and student innovators, to develop and launch innovative products and businesses. Increasingly, our focus has been on supporting technologies that will improve the lives of people living in poverty. One such project was highlighted at the Clinton Global Initiative.
In 2007, NCIIA awarded an $18,000 grant to a Dartmouth College student team to develop an SMS technology designed to fight the counterfeit pharmaceutical drug trade in developing countries. Incredibly, over 30 percent of drugs administered in the developing world are fake, which has had a terrible impact on the health of people in those countries. The technology makes it easy for consumers to spot fake drugs using their cell phones. At the point of purchase they scratch a label on the bottle revealing a unique ID number, which they text to a database. They get an instant response confirming if the drug is genuine or fake.
One of the founders of the team, Ashifi Gogo, went on to launch Sproxil, a venture dedicated to taking this technology to market. With the help of the Nigerian government, Sproxil is now implementing the technology in Nigeria. So far Sproxil has processed more than 115,000 text messages from consumers, and several thousand new users are joining each month.
Last year, Ashifi was given a $10,000 award by the CGI University division. Last week, he gave his update on the past 12 months, and received praise from President Clinton: "This is a genuinely remarkable accomplishment, putting people in charge of their own health care."
That statement captures the essence of GII: Putting people in developing countries in charge of their lives, to improve their lives. Preparing students to be the change agents.
Photo (cc) via Flickr user mejymejy.
Phil Weilerstein is the executive director of National Collegiate Inventors and Innovators Alliance.