Articles
White House Commission: BP Oil Spill Was "Entirely Preventable"
The White House commission on the BP oil spill has concluded that one simple question could have prevented the tragedy.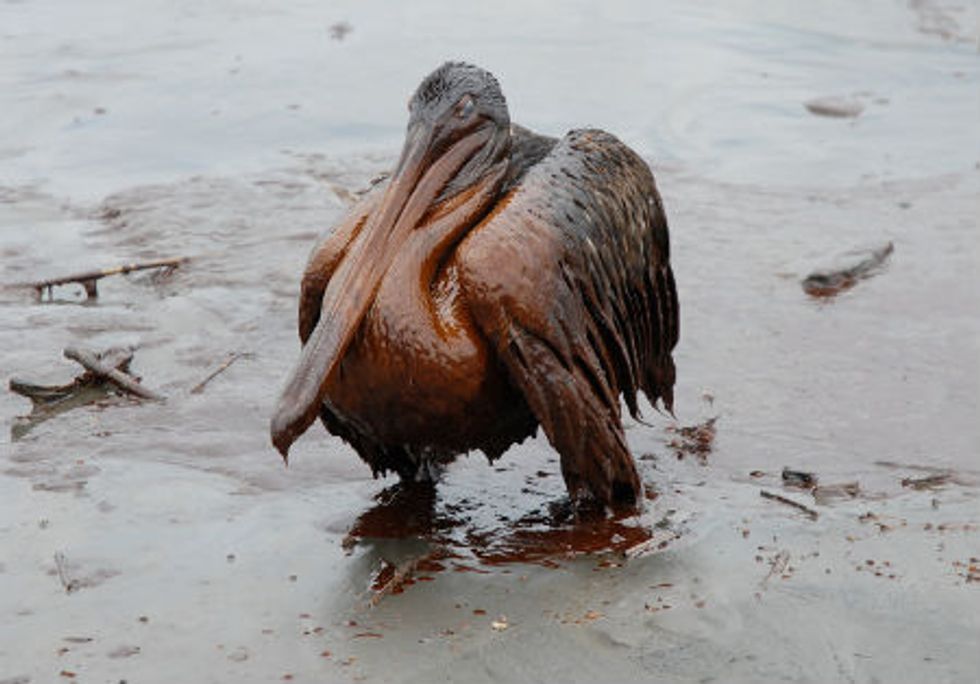 The White House commission convened to investigate last year's devastating BP oil spill in the Gulf of Mexico said today that the worst environmental tragedy in American history was "entirely preventable."
---
According to the commission, the Deepwater Horizon explosion and subsequent leak that left 11 men dead and the Gulf polluted with 205 million gallons of oil could have easily been avoided had rig workers just consulted with a trained engineer about "a critical negative pressure test."
The commission's investigators said BP workers failed to ask a knowledgeable company engineer who was visiting the rig about unexpected results from a critical negative pressure test on the rig.

"If anyone had consulted him or any other shore-based engineer, the blowout might never have happened," the commission said in a statement.

The rig crew's misreading of that pressure test and the decision to move ahead with temporary abandonment of BP's Macondo well was a major catalyst for the April 20 rig explosion that eventually unleashed millions of barrels of oil into the Gulf of Mexico.

\n
In May, executives from BP American, Halliburton, and Transocean each testified before Congress that their company's involvement was less responsible for the spill than the others'. Today's ruling says that it was BP employees specifically whose refusal to ask a simple question caused the catastrophic damage from which the Gulf still hasn't recovered.
Always remember, kids: The stupidest questions are those not asked.