Articles
Are You Wearing Red Today for Public Education?
If you support public education, pull your favorite red outfit out of the closet.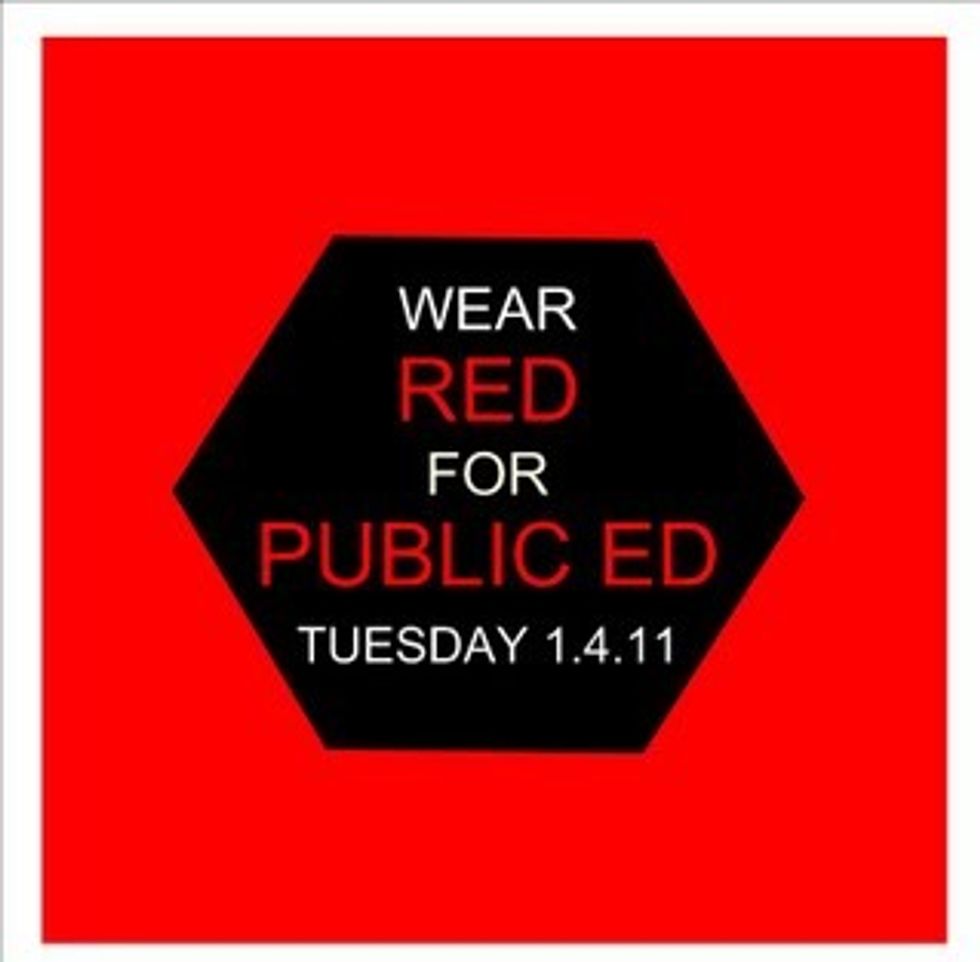 Bashing public education became a national sport in 2010, but 2011 is starting out with a show of solidarity for the system and its hardest workers: teachers. Pull your favorite red clothing out of the closet because today, January 4, 2011 is national "Wear Red for Public Ed" day.
In an ironic twist, backlash against Florida's new Republican Governor Rick Scott inspired the call for the campaign. Led by former Washington, D.C. schools chancellor Michelle Rhee, Scott's education transition team has proposed a slew of controversial ideas-some of which may not even be legal-including reducing school property taxes, ending teacher tenure, and expanding charter schools and voucher programs.
---
Angered over teacher's input being ignored while the transition team crafted the state's education agenda, teachers, parents and concerned community members spent much of December organizing themselves. Jacksonville, Florida educator Donna Yates Mace, put out the word on several Facebook pages that those against Scott's education agenda should wear red on the day of his inauguration, January 4.
The idea spread across Facebook and Twitter, and an endorsement by the Illinois-based Save Our Schools Million Teacher March propelled the movement into a national event. Along with wearing red clothing, the organizers are asking supporters to send Twitter messages todaywith the hashtag #WearRedForEd.
The campaign's promoters acknowledge that wearing a red shirt or tie won't necessarily solve the challenges facing public schools. But, they hope to send a signal that, "those who are actually involved first-hand in America's public education system-teachers, parents, and students-have a say in what happens to it."
photo via Save Our Schools Million Teacher March