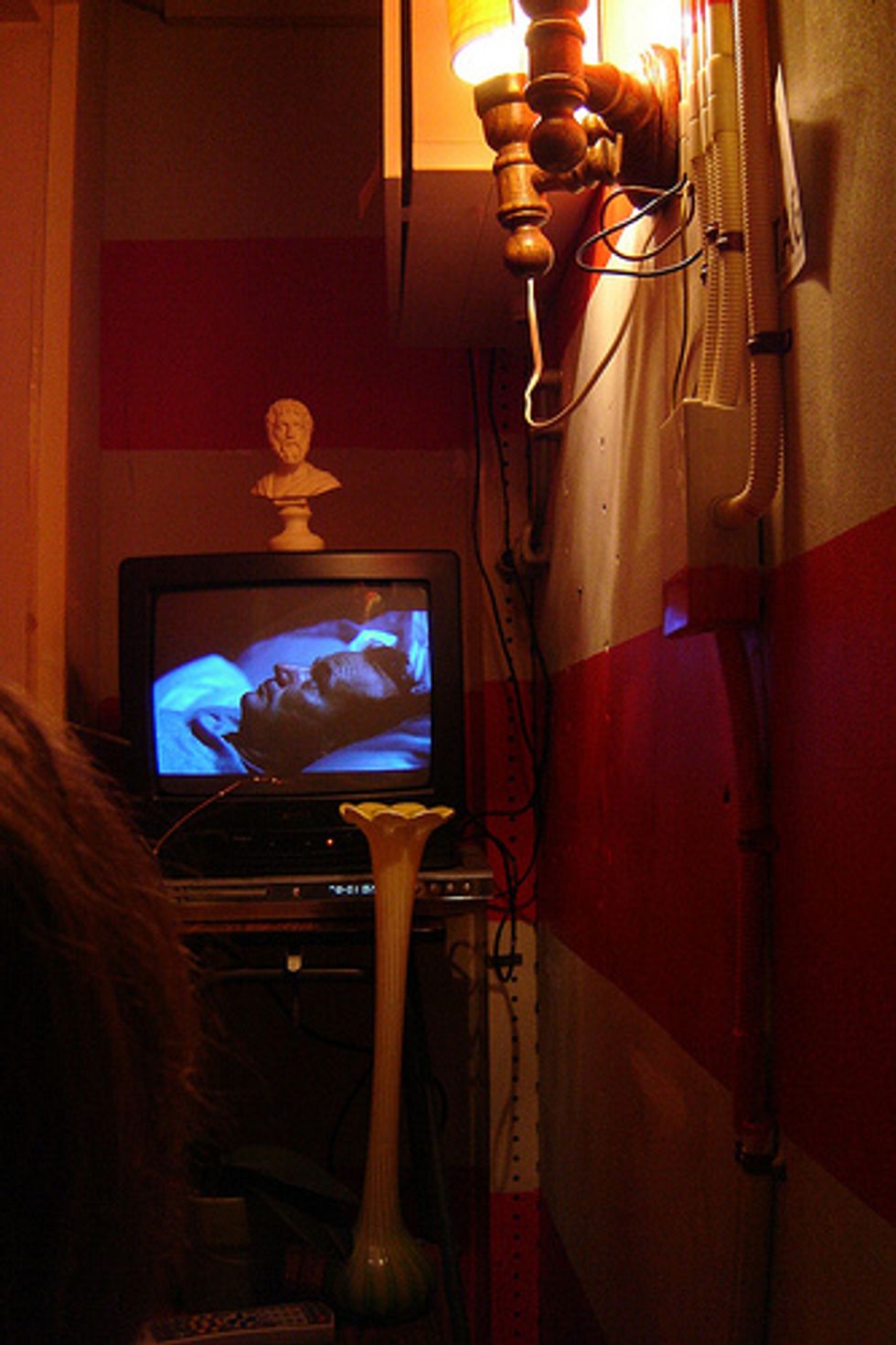 ---
Situated in downtown Amsterdam,
Studio Golfstromen
's Cinema41 might be the world's tiniest film theater.
The site
describes it as an effort to "examine the opportunities of the 'empty city' and in this particular project to discuss the relation of public and private atmospheres." The price of admission, which includes a soda and popcorn, is also on the small side: 3 euros.