Articles
Four young entrepreneurs are on a 10,000-mile journey to learn how they can best help schools before giving money.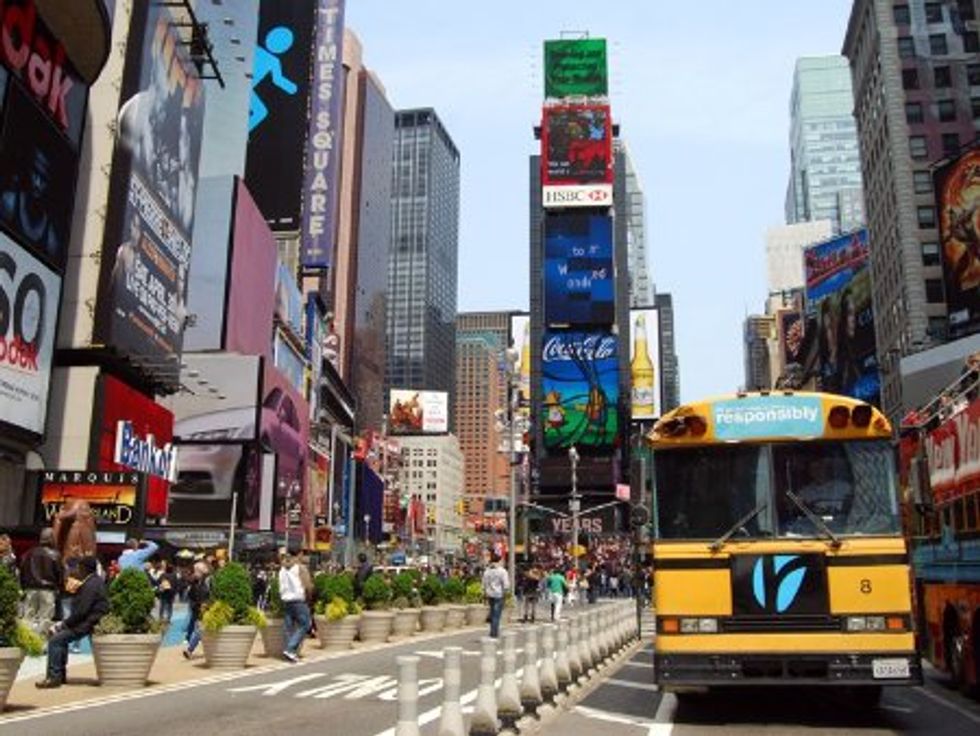 Can four guys touring the nation in a yellow school bus help raise awareness of the problems facing public education, and fund projects for schools along the way? That's the goal of the Educate Responsibly Tour which is visiting 15 cities and 20 schools across America during the month of April.
---
The young tour members, Antoine Grant, Stuart Felkner, Joaquin Trujillo, and Ramel Sherman are part of Responsibly, a California-based gift giving platform set to launch later this year that will align products with educational causes. Their plan is to donate 50 percent of the price of every gift purchased through the site to a local educational project chosen by the gift recipient. Corporate donors will then match the other 50 percent.
The team wanted to learn how they can have the greatest impact, so their 10,000 mile journey has been full of conversations with students, teachers, and principals. The videos they're producing of those interactions are a great glimpse into the challenges facing public education—the one below is shot at Trist Middle School in St. Bernard's Parish, Louisiana with Teach For America life science teacher Hunter Jackson—and they showcase just how hard teachers work. Best of all, the guys are funding a $500 project at each school they visit.
[vimeo][/vimeo]
photo via Responsibly