Articles
Now he's in the same club with Hitler and you.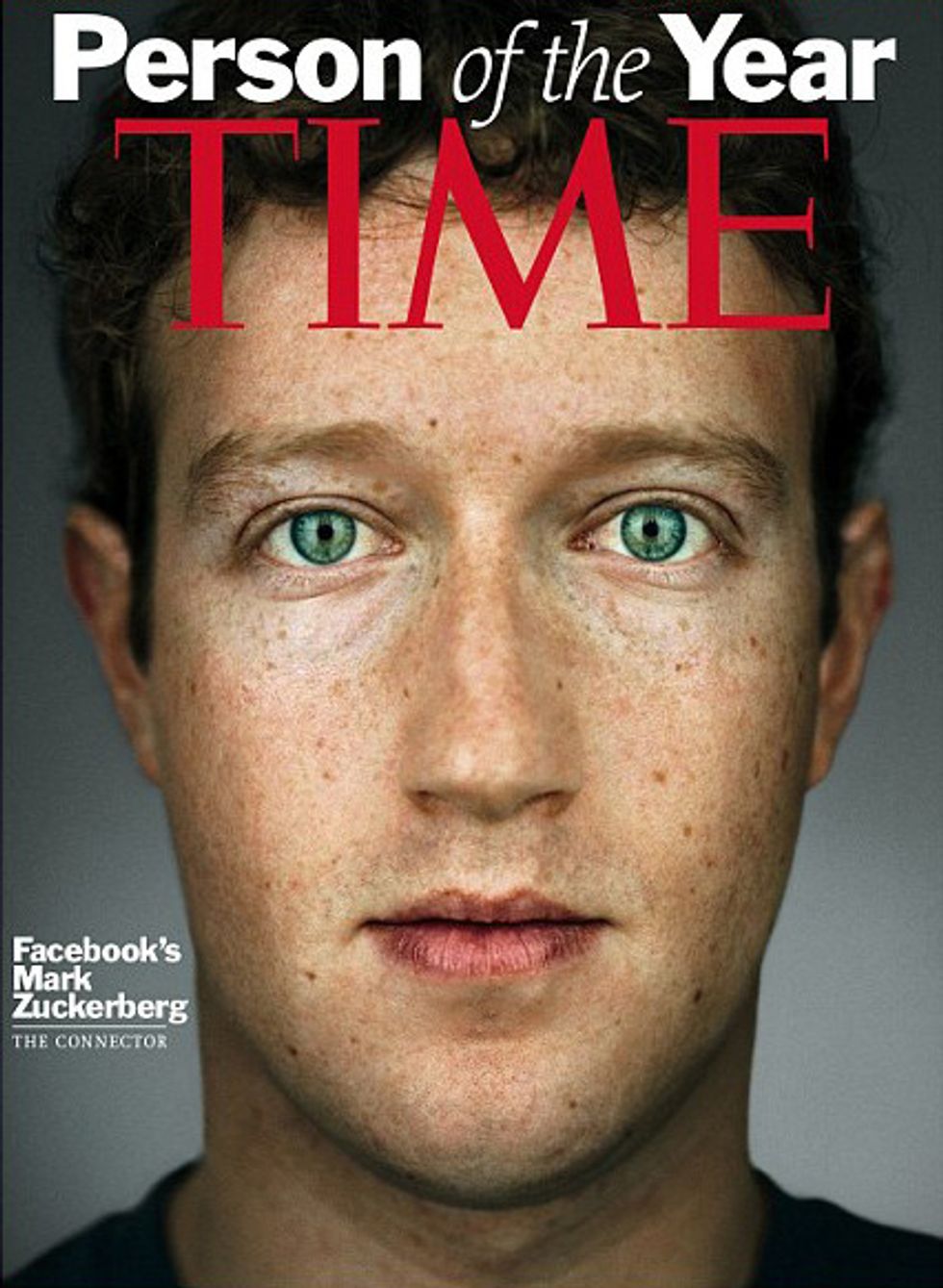 You've all been named person of the year by Time. Take that, Assange.
---
This year, Facebook added its 550 millionth member. One out of every dozen people on the planet has a Facebook account. They speak 75 languages and collectively lavish more than 700 billion minutes on Facebook every month. Last month the site accounted for 1 out of 4 American page views. Its membership is currently growing at a rate of about 700,000 people a day.
Facebook's continuing ability to create a global network is impressive, and it is certainly changing the world. Choosing this year seems a bit odd: We've known all this for some time. But with the
Newark schools donation
,
joining the Giving Pledge
, and the near constant presence of Facebook in the news this year (and that movie, too), perhaps 2010 was the best choice.\n
The real question still is: What does this network accomplish? It is good, to be sure, to be able to reconnect with friends from my childhood, easily see what everyone I know is doing and thinking, and make unexpected social connections. But the real promise of a global social network is always explained as something bigger: a way to use technology to bridge the gaps that too often divide us. When the globalization of a social network actually does some true global good, let's give it an award then.
\n

\n